True Velocity has this LMT MARS-H in the new 6.8 TVCM cartridge.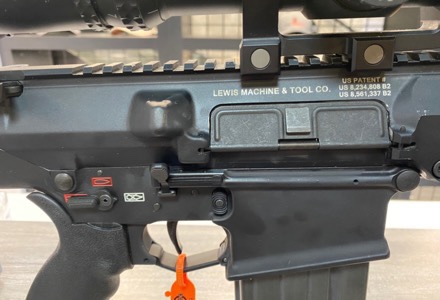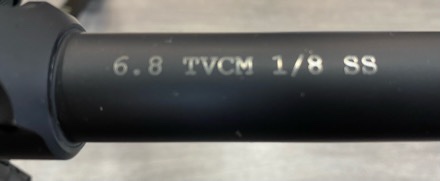 6.8 TVCM is the commercial version of the polymer cases ammunition developed by True Velocity for the US Army's Next Generation Squad Weapons program. Having recently received SAAMI approval, this cartridge has the same overall length as the 7.62 x 51 NATO round, but it fires a larger projectile at a higher velocity.
True Velocity, along with SIG SAUER remain as the two contenders for that program which promises to replace the 5.56mm NATO firing M4 Carbine and M249 Squad Automatic Weapons in Close Combat Formations. This is a photo of the RM777, the TV entry for the NGSW Rifle component.
According to TV, they plan to offer this rifle commercially. Additionally, other manufacturers such as Daniel Defense are working on firearms for use with 6.8 TVCM.