During the recent Eurosatory expo in Paris, the French Army unveiled their new F3 combat helmet.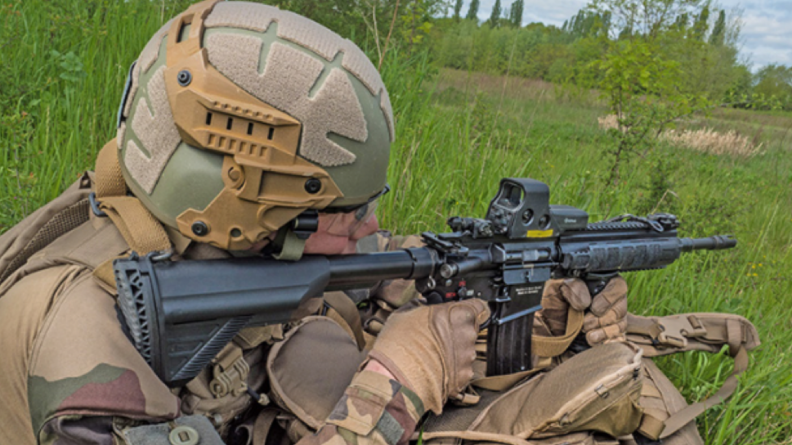 This aramid helmet offers a new rail configuration as well as additional Velcro. This upgrade retains compatibility with FELIN accessories but increases the ability to integrate additional capabilities.
The French military is investing in multiple upgrades for the individual Soldier such as the new BME camouflage pattern and F3 uniform cut pursuant to the Military Programming Act (MPA) 2019-2025.