Today SIG SAUER expands their popular P365 family of pistols with the new XMACRO model.
It features an integrally compensated XSERIES slide and XRAY3 day/night sights. It's also optics ready and will accept the ROMEOZero and Zero-ELITE as well as other popular red dots.
Even better? It holds up to 17 rounds in the magazine with another in the pipe. All of this in a profile that is just over 1" wide. That's thanks to the new Macro-Compact Grip Module which includes full sized Picatinny rail for the latest enablers. The P365-XMACRO features a 3.1″ barrel and an overall length of 6.6″ at 21.5 oz with empty magazine.
This frame also integrates interchangeable small, medium, and large backstraps to provide a more custom fit. Additionally, the edge around the bottom of the pistol grip is there to accept a magwell funnel which will be available soon.
The new magazine not only holds 17 rounds of 9mm but it's also backward compatible with earlier P365 models.
I spent a day on the range with the P365-XMACRO and it is a joy to shoot. The grip is comfortable in the hand and the integral compensator puts the sights with back on target, shot after shot, after shot. I'm
Also a fan of the flat trigger.
On the range we shot SIG 365 Elite Performance FMJ ammunition which an EDC round.
Not only did SIG announce it, but the P365-XMACRO is in-stock and available for sale today as well. You'll get a pistol, interchangeable backstraps and two steel magazines.
Here is their press release:
SIG SAUER Introduces P365-XMACRO: Bringing Even More to Everyday Carry
NEWINGTON, N.H., (August 11, 2022) – SIG SAUER is pleased to introduce the P365-XMACRO bringing more capacity, more shootability, and more concealability to everyday carry; the P365-XMACRO packs an unprecedented 17+1 round standard capacity into the iconic 1" slim profile of the P365.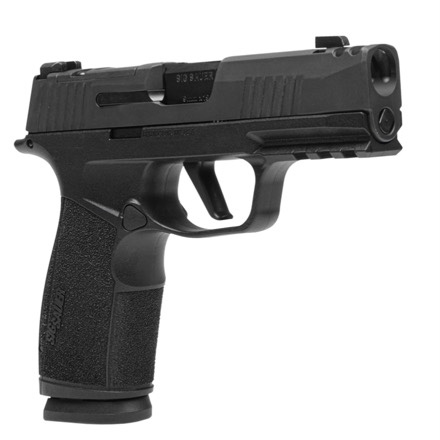 "When the P365 was introduced, it reimagined the possibilities of everyday carry, and the P365-XMACRO continues this tradition delivering more on everything that made the P365 the number one selling, and most award-winning gun in America," said Tom Taylor, Chief Marketing Officer and Executive Vice President, Commercial Sales, SIG SAUER, Inc. "The innovative magazine design of the P365-XMACRO delivers on capacity while maintaining the slim design, making it more comfortable and more concealable than any other 17-round pistol on the market. The integrated compensator of the P365-XMACRO reduces muzzle flip making follow-up shots faster and easier to stay on target shot after shot for even more accuracy. It is very simple, like the name suggests, with the P365-XMACRO you get more of everything you want in an everyday carry pistol and you no longer need to compromise your capacity for concealability or shootability."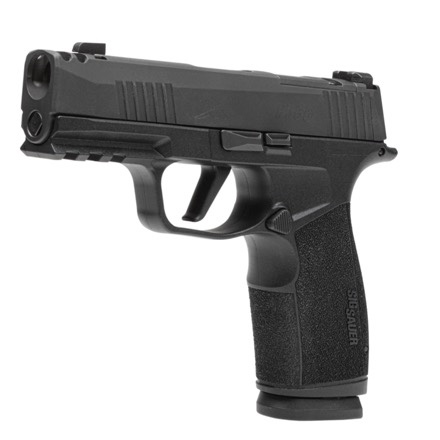 The P365-XMACRO is a striker-fired, 9mm, polymer frame pistol featuring the all-new Macro-Compact Grip Module with a standard 1913 accessory rail, an integrally compensated P365 XSERIES optics-ready slide with XRAY3 day/night sights, and flat trigger. The pistol ships with interchangeable small, medium, and large backstraps and (2) two 17-round steel magazines. The P365-XMACRO is optimized for use with the SIG SAUER Electro-Optics FOXTROT1 rail mounted flashlight and ROMEOZero Elite Micro Red Dot sight.
P365-XMACRO Specs:
Caliber: 9mm
Overall length: 6.6 inches
Overall height: 5.2 inches
Overall width: 1.1 inches
Barrel length: 3.1 inches
Sight Radius: 5.1 inches
Weight (w/magazine): 21.5 oz.
The P365-XMACRO is now shipping and available at retailers. To learn more about the P365-XMACRO or watch the product video with Phil Strader, Director, Product Management visit sigsauer.com.