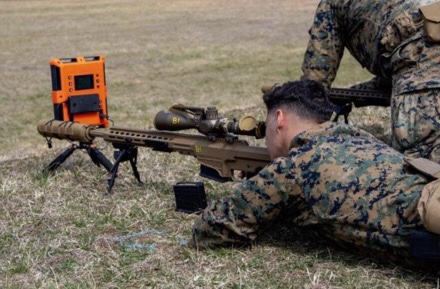 In remarks this week during the Future Force Capabilities Conference presented by the National Defense Industrial Association in Austin, Texas, Marine Corps civilian Mr Chris Woodburn, Deputy, Maneuver Branch, Marine Corps Capabilities Development Directorate, mentioned that the Marines desired to add the capability to fire .300 Win Mag to the new Mk22 Advanced Sniper Rifle.
Currently beginning fielding, the Mk22 is manufactured by Barrett Firearms and offers the capability to fire 7.62 NATO and long with the new cartridges: XM1162 .338 Norma Magnum (NM) Armor Piercing (AP) (DODIC: AC32) and XM1163 .300 Norma Magnum (NM) Ball (DODIC: AC33). It is a joint service project being adopted by the Army, Navy, Marine Corps, Air Force, and USSOCOM.
The Marine Corps is seeing great success with their current Mk13 Mod7 chambered in .300 WM. Since they have a reliable supply of .300 WM ammunition and their snipers are familiar with the round's performance characteristics, they want to to add the capability to the Mk22.