Special Projects Division CA.lifornia S.pecial O.ut t.he F.ront Auto Knife
Prometheus Design Werx introduces their CA.lifornia S.pecial O.ut t.he Front automatic knife under their sub-label of Special Projects Division. Compact and legal to carry in the state of California, this knife is precision made from aerospace grade T6061 aluminum, 6AL-4V titanium, Böhler M390 blade steel, and best in class Hyperglow. Details make the design. We produce some of the only OTFs on the market with a milled contoured handle, which requires 3x longer on the CNC to achieve. We designed this OTF handle where the machine screws are in blind holes for an uncluttered and clean presentation side. A titanium pocket clip, and a titanium slider with Hyperglow ring round out the fine details.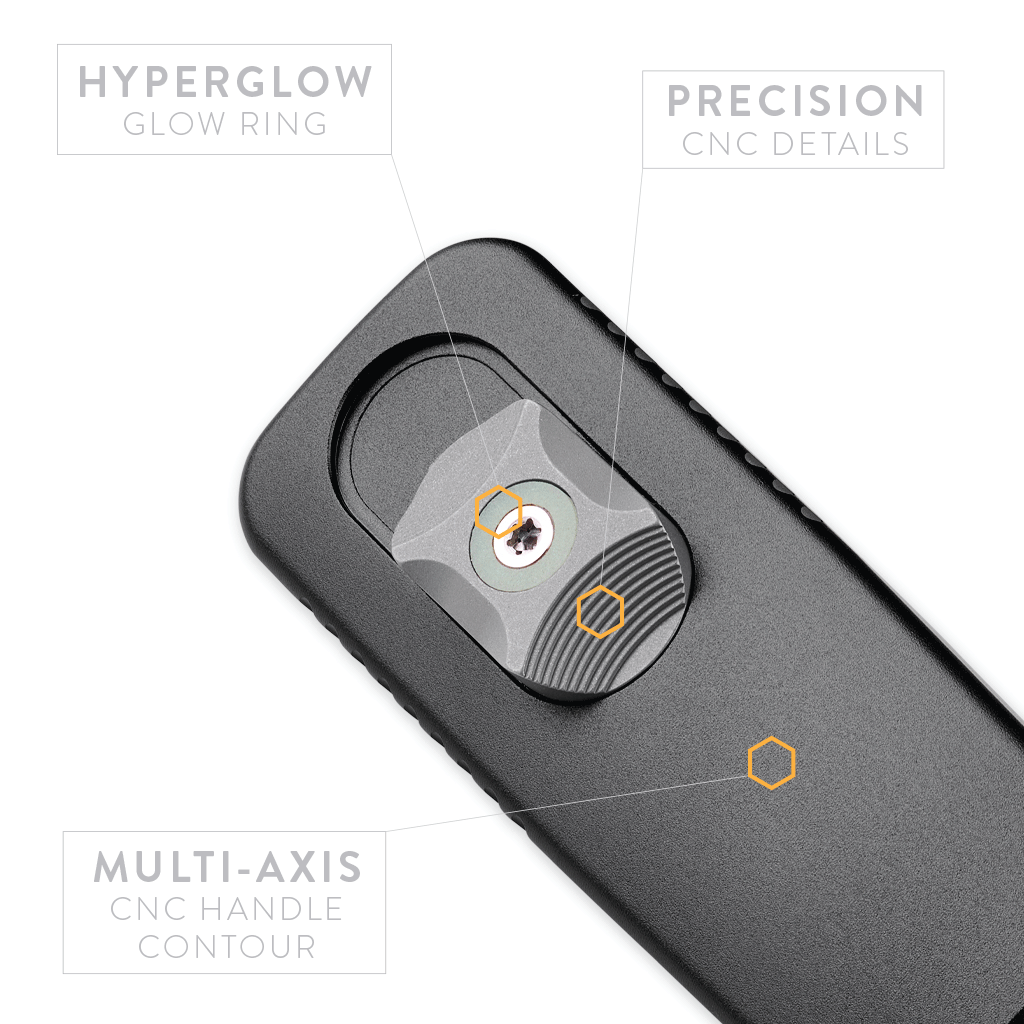 The SPD Edition CAS OTF will be available with a 2-tone finished blade and dark gray, OD green, and limited-edition orange or red anodized handles.
The Design and R&D Team at PDW states:
"The CA.lifornia S.pecial OTF exemplifies our design and production ethos. Its functional design strength comes from its simplicity. There are no racing stripes, randomly ground contours, garish decorative elements, superfluous swooshes and silly lines. Despites its diminutive 'California Special" size, this compact out the front knife is very versatile and highly usable for your daily cutting chores. From opening boxes, stubborn plastic packages, to envelopes, and much more, this knife will easily tackle the job. The action is crisp and satisfying to fire and close. We chose the highest level of materials and held steadfast to our stringent attention to details and highest quality of make. For those who adhere to the philosophy of form follows function, find beauty in finely made edged tools, and demand precision made mechanical objects, the CAS OTF is made for you."
The SPD CAS OTF will be available for $195.00 at noon Pacific, Friday September 23rf, 2022 via their website, prometheusdesignwerx.com.