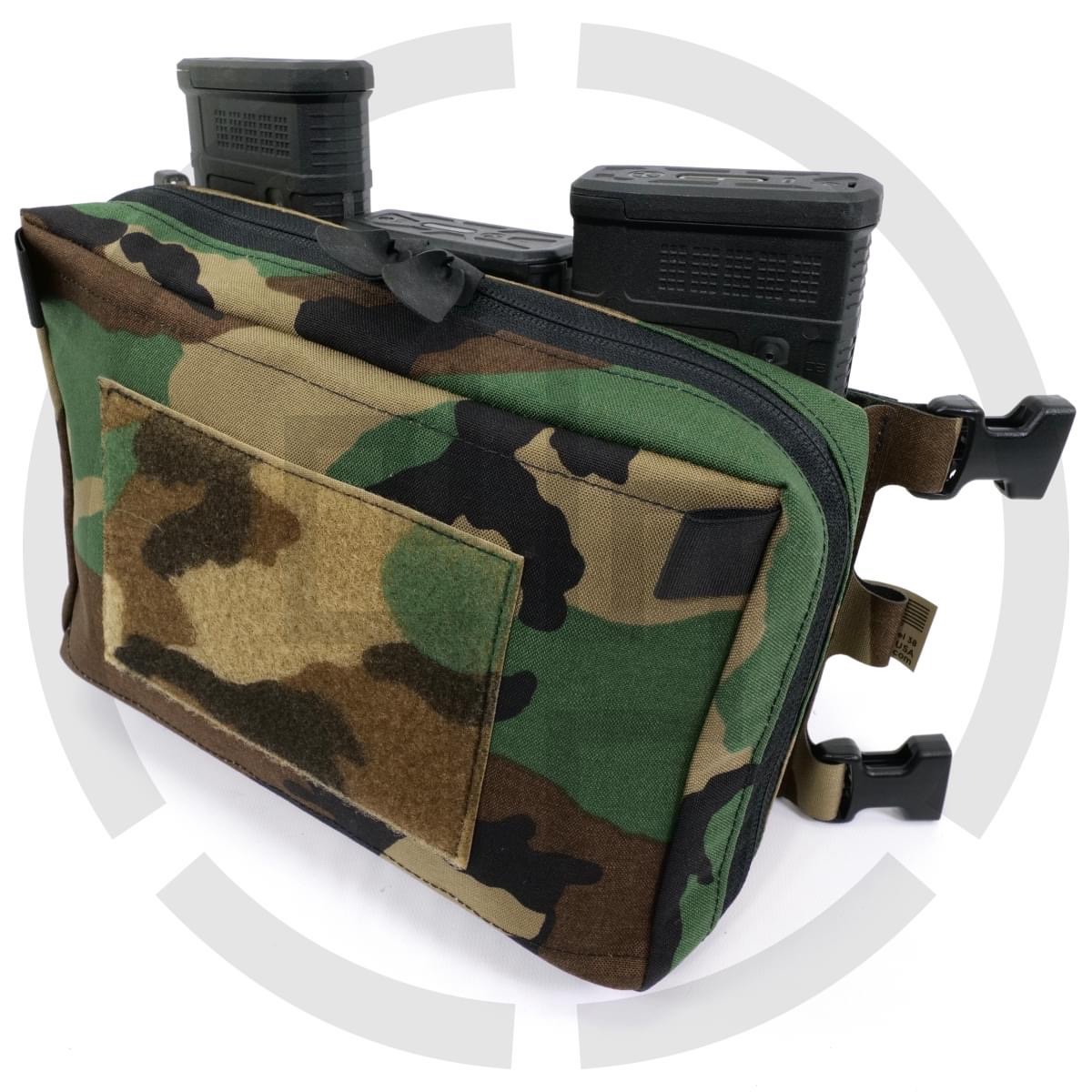 WTF's Accessory Panel 38 integrates with armor carriers and harnesses. Panel 38 accepts up 3x Magpul Industries Corp. 25rd 762 mags with one or more of our magazine inserts.
Acc'y Panel 38 has a large clamshell zippered pouch with loop lining to accept hook backed accessories. Panel 38 is made in the USA with Berry compliant textiles.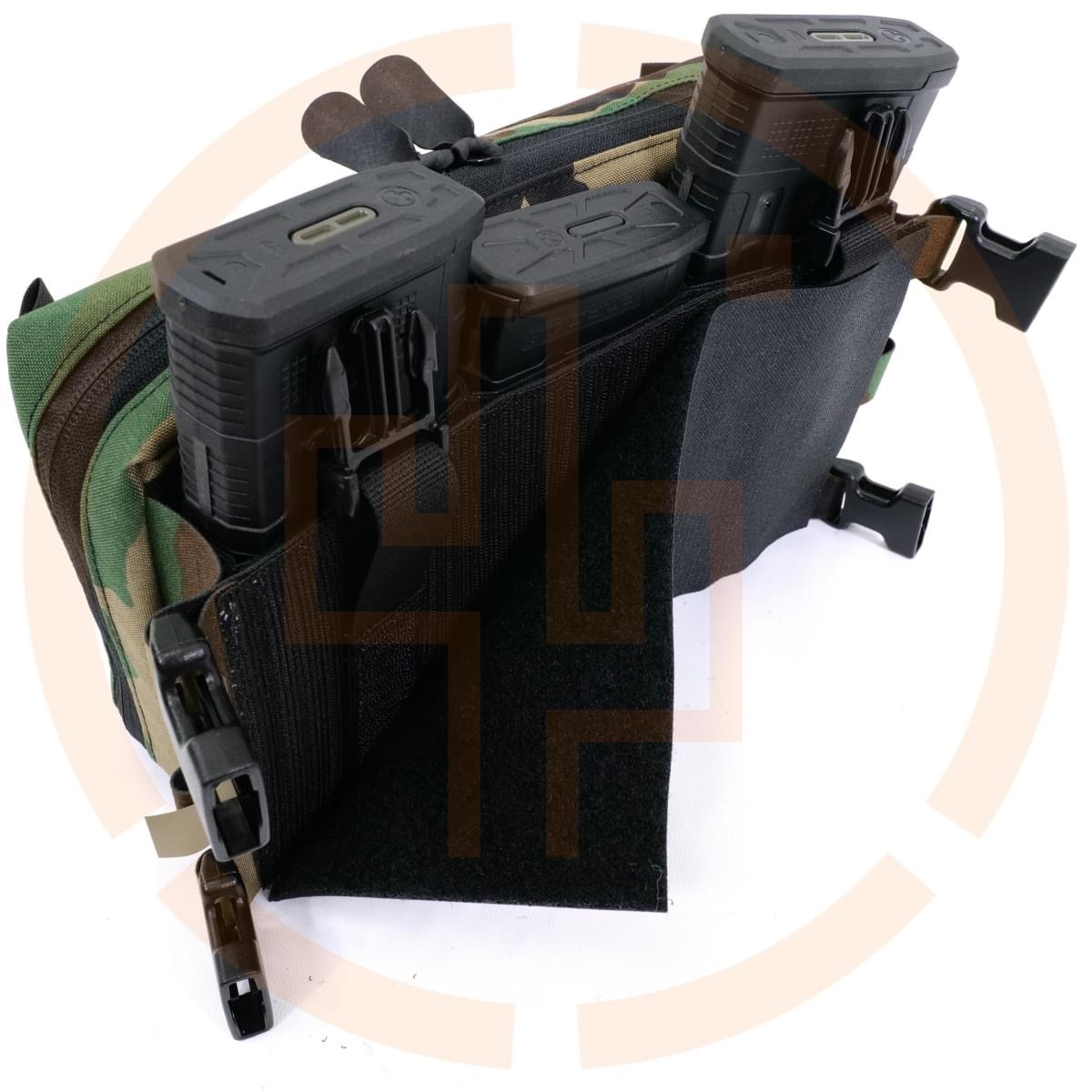 2×3 PALS panel on the bottom accepts smaller PALS compatible pouches, tourniquet holders, etc. Two male and four female SRBs are included to integrate with your carrier or harness.
Two drain holes offer quick water evacuation. 550 cord and ITW Cordloc limiter offer adjustable opening. 10.8oz / 304g.
Order yours here.