Australia's Lethality Program, Land 159, is causing quite the buzz internationally this week and for good reason. This is the largest small arms replacement program in Australian Defense history.
We're going to share a 'story within the story' of this week's Land 159 Tranche 1 announcement.
That story is the game-changing, domination of the outcome of Land159.T1 by Australian company Aquaterro, and their representation of, and partnership with, SIG SAUER.
These two companies have been working together for over five years to create a foothold in the Australian Small Arms defense and LE market and it has paid off.
Aquaterro has, by our estimates, won over 80% of this entire project, in terms of both dollars and quantities. Everything mentioned here is supplied by Aquaterro to the ADF.
Let's lay it out. The new Sidearm Weapon System (SWS) consists of:
The SIG P320 XCarry Pro outfitted with the SIG ROMEO2 Red Dot Sight.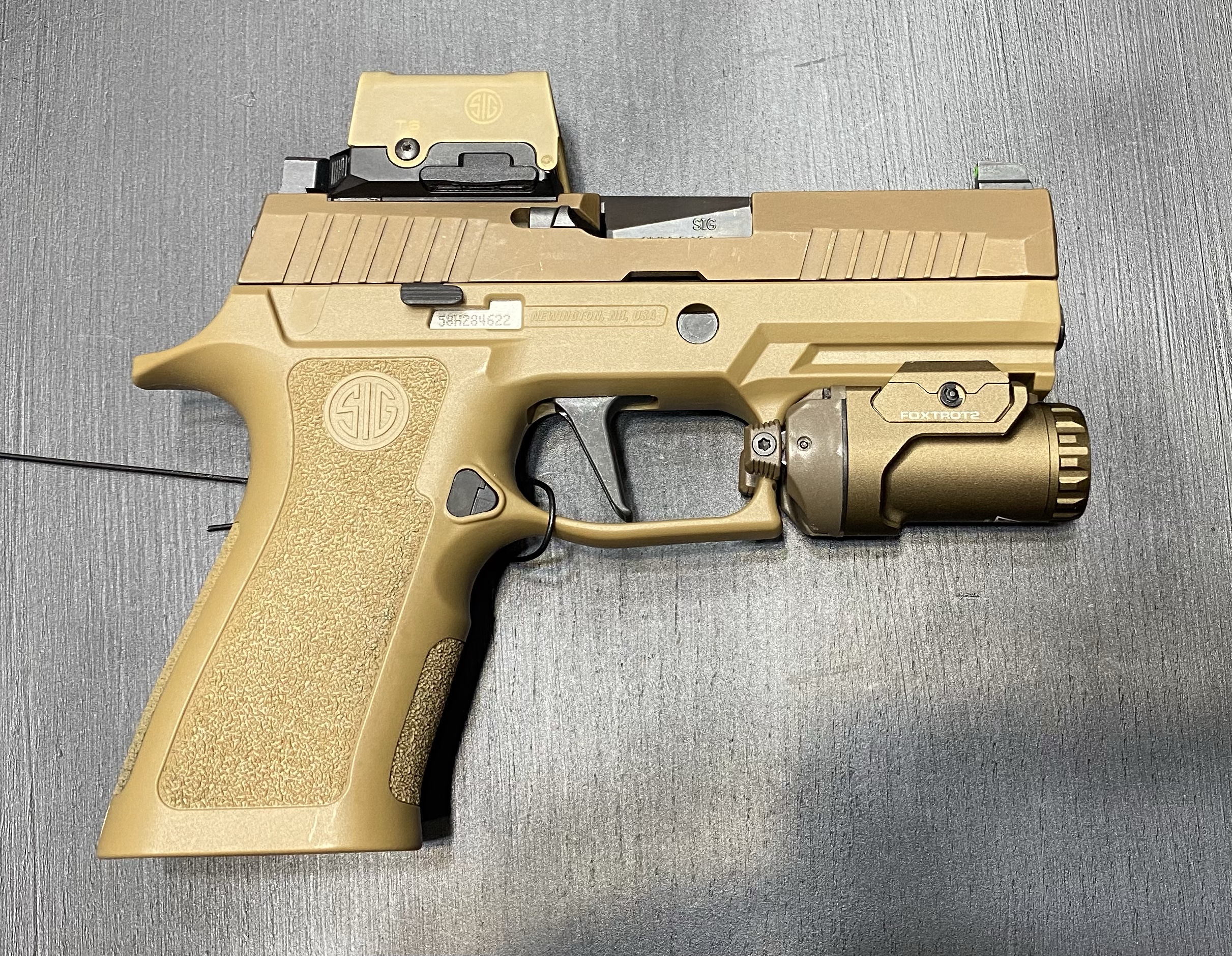 It's also comes with the SIG FOXTROT2 weapon light and a Safariland 7TS, ALS,SLS,QLS Holster.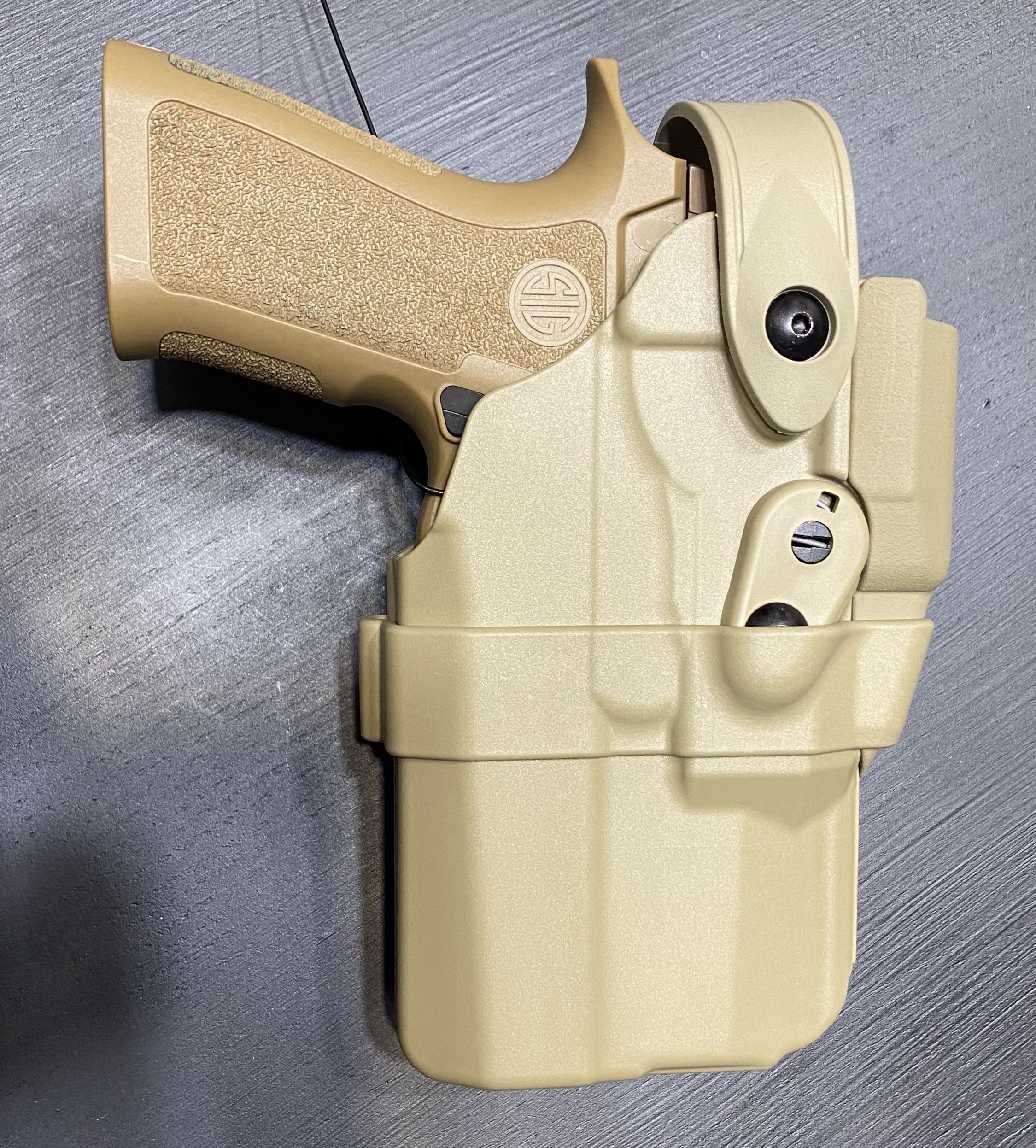 The Sidearm Weapon System will be purchased in the thousands, to tens of thousands over the life of this contract.
The new Personal Defence Weapon System (PDWS) consists of the SIG MCX complete with two upper receivers in .300 BLK, equipped with SIG ROMEO4T Optic and SIG JULIET4 Magnifier.
The PDW System is likely the largest acquisition in volume terms after the P320 for Land159.T1.
Public information varies widely around numbers for the PDW, but they seem to be anywhere from around 1,000 and up to 9,000 systems, at least for the roll out phase. But we all know, once something is selected for issue and under contract, it continues to be purchased for decades.
That being said, with the seemingly limitless versatility, adaptability, and widespread adoption of the SIG MCX across 5 Eyes, stay tuned to see where this foot-in-the-door leads for the ADF and the MCX family of weapons.
We has seen first hand, the in-house capability and commitment of Aquaterro and its Founder/CEO, Graeme Bulte, to becoming an integral part of the Supply Chain for its stable of OEMs, and a major force in the Australian Defense Industry.
The brand new, "Fort Knox"-like Aquaterro facilities, boast over 75,000 square feet in South East Melbourne and are some of the most extensive, impressive, and world class we have ever seen. Their infrastructure is equal to, or better than, many OEMs in some respects:
-They have an indoor, 2 Lane, .50cal rated 100m Action Target Test Range
-There are multiple, massive, drive-in firearm vaults to the highest security certification
-There is a well equipped Armory Workshop
-Armament and EO Engineering Dept, Refurbishment and Technical Inspection Workshops.
-Textile Design and Manufacturing facilities
-Industrial Design and Prototype Lab
-All Laser and CNC Engraving of Serial Numbering requirements and final assembly for the ADF SIG guns – will all be done at and by Aquaterro in Australia under a special agreement with SIG. This is a tangible win for Australian industry content and capability.
Finally, we've got to mention there will be significant SIG Spare Parts requirements for this program which is sure to last for decades, all to be supplied by Aquaterro.
Queensland Company NIOA has "broken the mould" by taking on the PMO-type duties and role for Land 159, known as the Managing Contractor. By all accounts, they have done a great job at project management, systems assessment and integration of this once-in-a-century small arms acquisition activity for the ADF. They have stepped into the role of a Prime with distinction. Seen here is Aquaterro CEO Graeme Bulte and NIOA CEO Rob NIOA signing the Land 159 comtract at Land Forces.
But make no mistake, the lion's share of firearms systems for Land 159, is a massive win for SIG SAUER, thanks to SIG's Australian partner, Aquaterro.
With Land 159 Tranche 2 on the horizon seeking new Combat Assault Rifles, Light Machine Guns and Medium Machine Guns, the SIG-Aquaterro combination is now truly a force to be reckoned with in the Australasian region. Especially on the heals of SIG's selection for the US Army's Next Generation Squad Weapons program.
In fact, the entire NGSW suite is on display at the Aquaterro booth here at Land Forces 2022 in Brisbane, Australia this week.