FOOTHILL RANCH, CA. – October 18, 2022 – Oakley® Standard Issue has announced the launch of the new Space Guardians Collection to recognize U.S. Armed Forces members keeping the peace from above, the United States Space Force. The two-piece collection features Holbrook™ and Fuel Cell™ models, each commemorating the United States Space Force by highlighting subtle elements of space.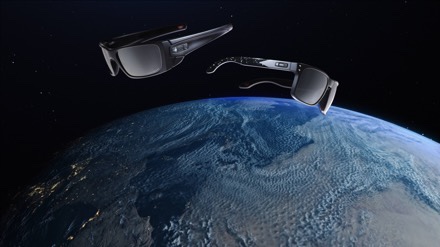 "This is a one-of-a-kind collection, and we are excited to support our service members in the United States Space Force," said Erick Poston, Senior Director of Oakley SI. "We see the importance of their mission and their dedication to keeping us all safe."
Established in 2019, the United States Space Force is the youngest branch of the United States Armed Forces, working 24/7 to design, acquire, test, operate and defend the critical space systems Americans rely upon. Inspired by this forward-thinking branch of the armed forces, this series pays homage to 'The Guardians' tasked with such an impactful mission.
The Space Guardians Collection consists of two different configurations from Oakley's assortment with options in the Holbrook™ and Fuel Cell™ models. All eyewear includes Prizm™ Lens Technology to enhance color and contrast. MSRP starting at $162.00.
To become a member or learn more about Oakley Standard Issue, visit OakleySI.com. Details about products, promotions and future offers can also be found on the Oakley SI Instagram, Facebook and YouTube pages.