OTTE Gear has developed a new low-profile attachment system for placards and other pouches in lieu of a QASM buckle.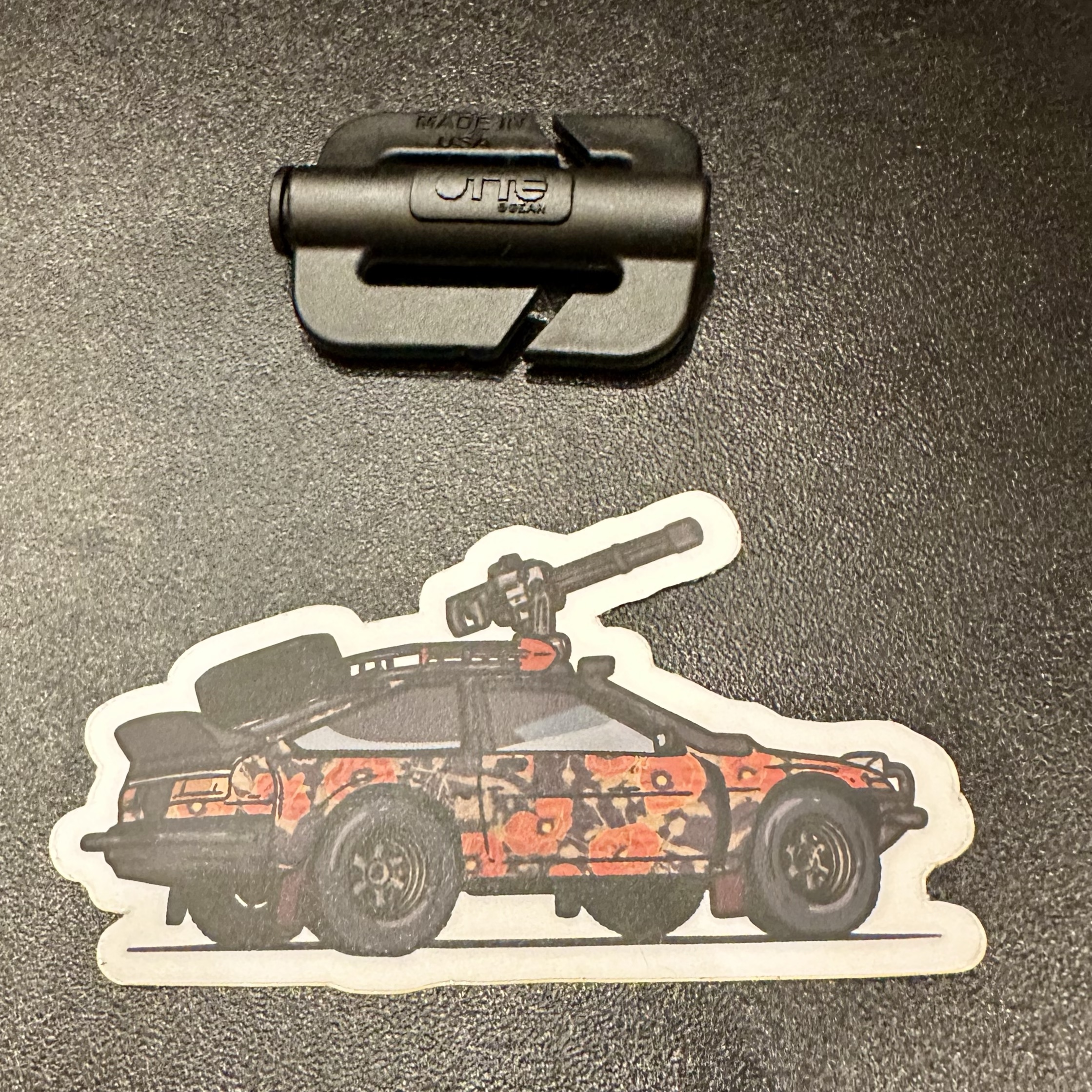 This as-yet-unnamed clip is a two-piece design and hinges on one axis.
With the split ring design they can be adapted to existing webbing or quickly employed if a repair is needed. So far, I've seen them in Coyote and Black, but as they are injection molded, they could be made in virtually any color.