Vintage Combat Diver's Classic Watch Strap Updated and Upgraded with Titanium Hardware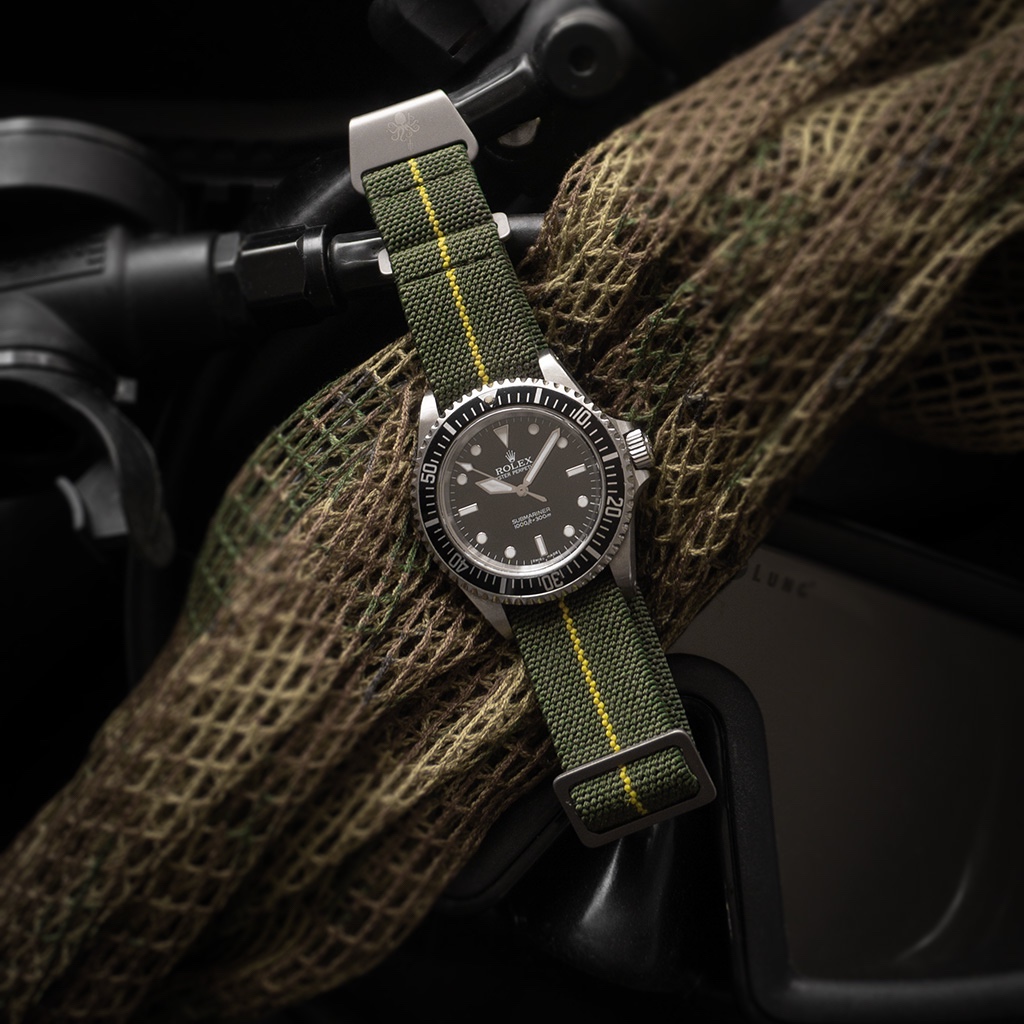 Prometheus Design Werx introduces their Ti-MNPara Strap under their Special Projects Division sub-label. A design taken directly from a vintage military classic, the French Navy (Marine Nationale) combat diver's watch strap. PDW built up from this baseline and used the best grade nylon-Spandex strapping and updated and upgraded this style with aerospace grade titanium hardware for total corrosion resistance on land or under the sea, and 100% non-magnetic as to not interfere with the strap worn compasses such as our EWB-Compass Kit. One of the most comfortable and fully adjustable watch straps available today, the dive-ready Ti-MNPara fits watches with 20, 22, 24mm width lugs.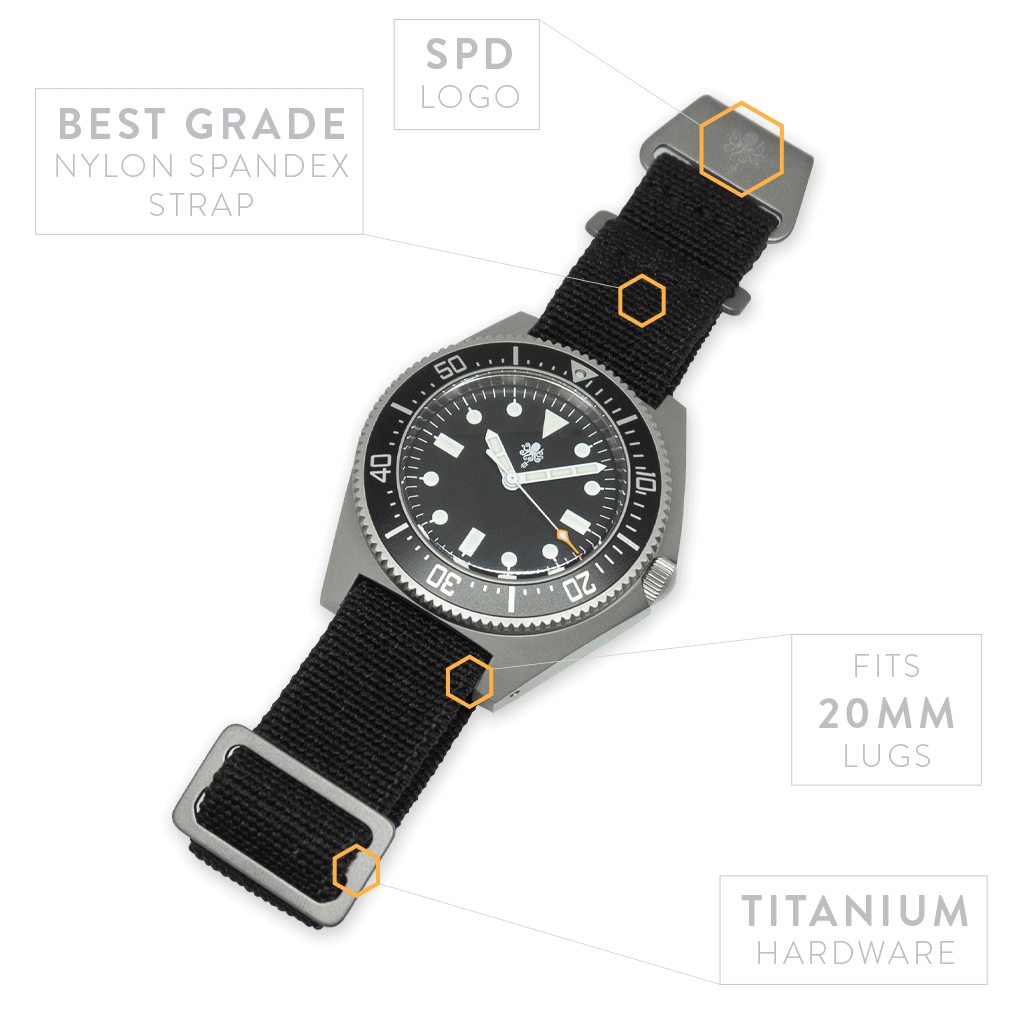 The SPD Ti-MNPara Strap is available with black or the vintage OD green with yellow parachute rigger's colorway nylon-Spandex strapping and fine matte finish titanium hardware.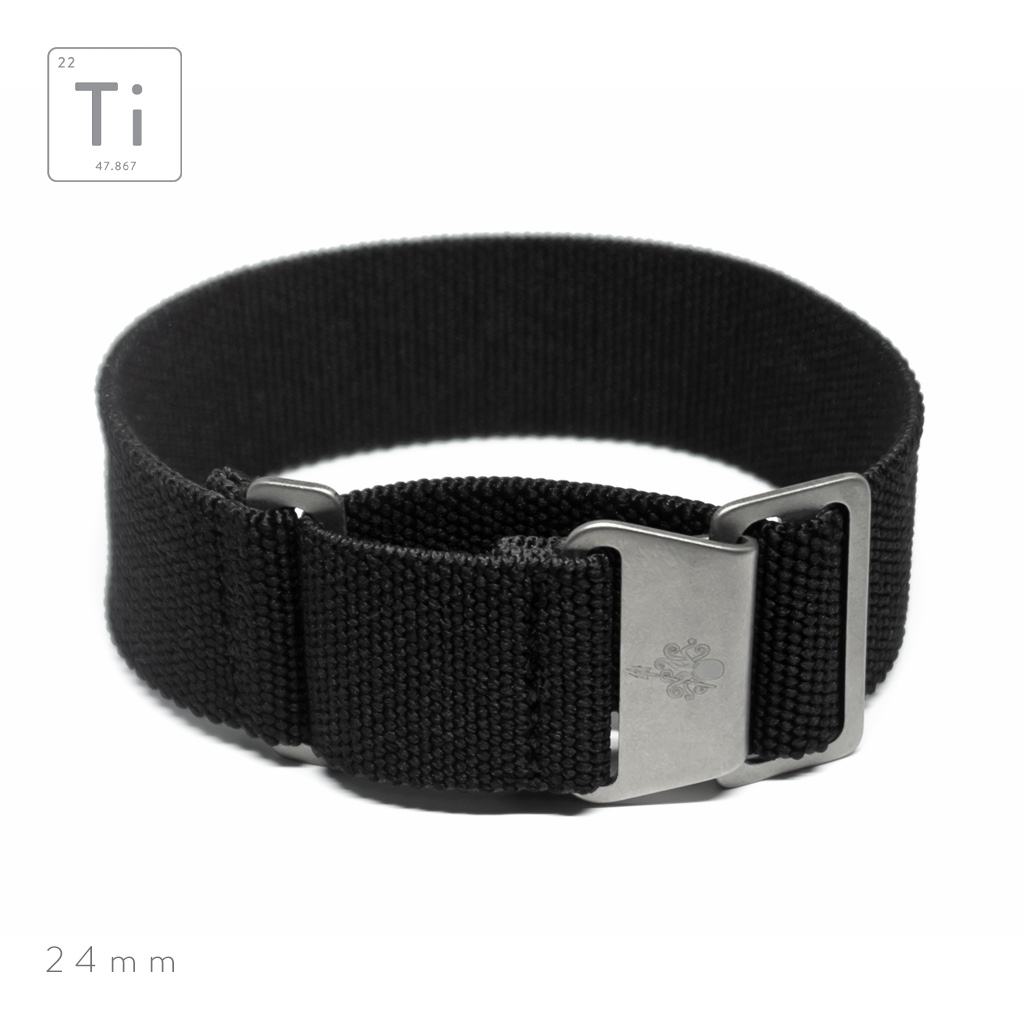 The Design and R&D Team at PDW states:
"This are the most comfortable, field worthy watch straps we've worn. The originals from the 1960s-70s were a clever example of simple yet effective product design. Like most of what we do, it's the details that make our designs. We used custom milled nylon strapping with Spandex and this type of elastic is far more durable than generic elastics. And of course, we upgraded and updated the hardware with aerospace grade titanium for total corrosion-proof and non-magnetic performance in any water borne environments. These are fully adjustable and are quick to adjust to wear over wetsuits. These straps are rugged, refined, comfortable and ready for action on land or under the sea."
The PDW Ti-MNPara Straps are available for $38.00 in 20mm, 22mm, and 24mm widths, and in either black or OD green/yellow nylon-Spandex. Available now via their website, prometheusdesignwerx.com.