Back Bay USA showed me their new Magazine Pouch for 2 30 RD M4 magazines which doubles duty as a carrier for the AN/PRC-152 radio.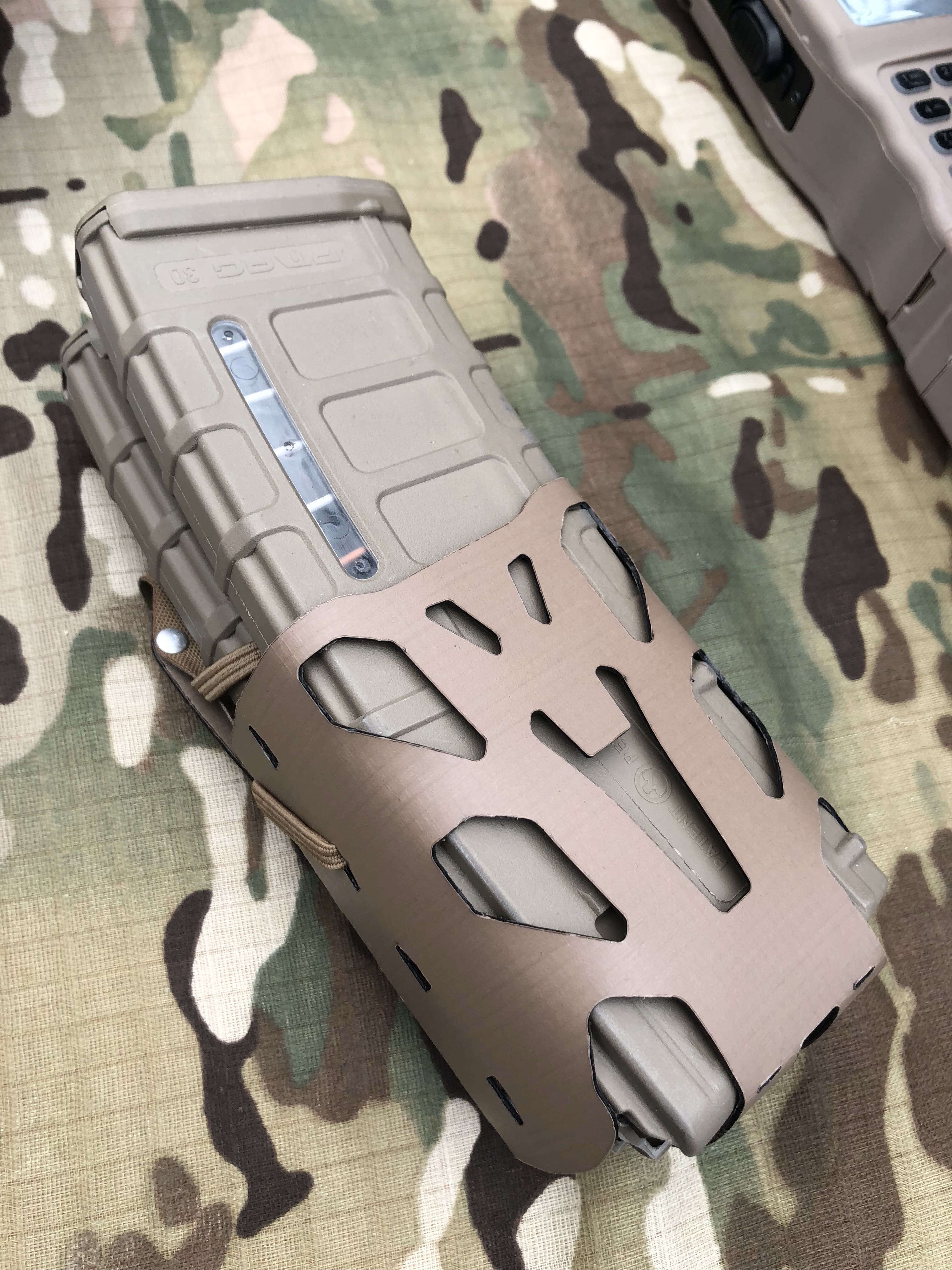 Manufactured from laser cut DSM material, it features an internal divider.
The magazine divider lays flat at the rear of the pouch when used to carry a radio.
Available soon in MultiCam, Coyote, Ranger Green and OD from www.backbay-USA.com.