Bellingham, WA — Trayvax, a US-based manufacturer of slim wallets and outdoor gear, is pleased to announce the addition of its newest product, the Cinch web belt. Built with heavy-duty MIL-SPEC nylon webbing that is completely sourced in the USA and an aerospace-grade aluminum buckle with an anodized finish (also sourced in the USA), the Cinch is built tough and backed by a lifetime warranty.
"The Cinch stays true to the rugged and minimalistic designs we're known for," said Gerald Craft, marketing and communications manager. "It's built tough with a tensile strength of 2000 pounds, but features a light brush-grain pattern which gives it a smooth and attractive appearance."
The Cinch utilizes a unique buckle design that uses friction for instant tensioning and a double tension point for hassle-free locking. In addition, the buckle has been contoured to fit comfortably against the body. Like most web belts, the Cinch features infinite sliding adjustment and does not require the need for adding holes.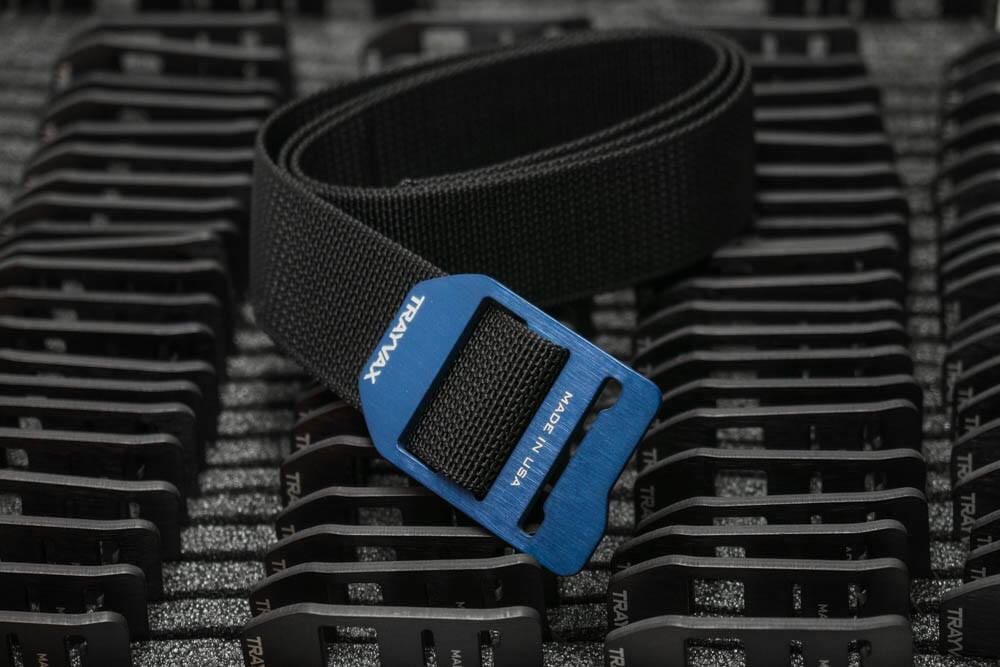 The Trayvax Cinch web belt is now available for purchase. For more information, please visit www.trayvax.com/collections/accessories/products/trayvax-cinch.