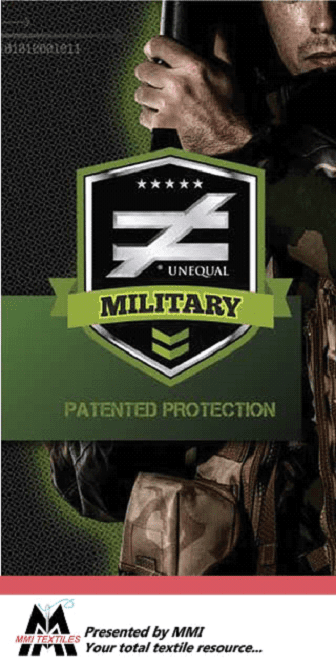 Unequal Technologies is the leading provider of supplemental protection technology. Its patented fusion of a military-grade composite fortified with, Accelleron™, Kelvar®, and optimal ImpacShield™ is engineered for a personalized, concealed protection. Unequal® is committed to help reduce blunt force trauma generated by military impacts. With more than 89 international and U.S. patents and patents pending, Unequal® products have been tested by independent certified laboratories, OEM facilities and top universities.
Unequal Technologies is partnering with MMI Textiles, Inc. to market their innovative and patented products to the military, law enforcement, and international communities. MMI Textiles, Inc. is a premier supplier to the diverse textile market. Through our commitment to unmatched service and integrity, we are indispensable to our partners.
For information or to purchase Unequal® products contact MMI Textiles, Inc. at [email protected] or toll free at 888.MMI.0086.