Gerber introduced a new line of products called the Freescape Series. Available this month, the car camping line consists of Hatchet, Camp Kitchen Knife, Camp Paring knife, Folding Sheath Knife, Camp Saw, Camp Kitchen Kit, Flashlight, and two lantern styles.
The Hatchet's sheath can be stowed in the handle for use so that you don't lose it.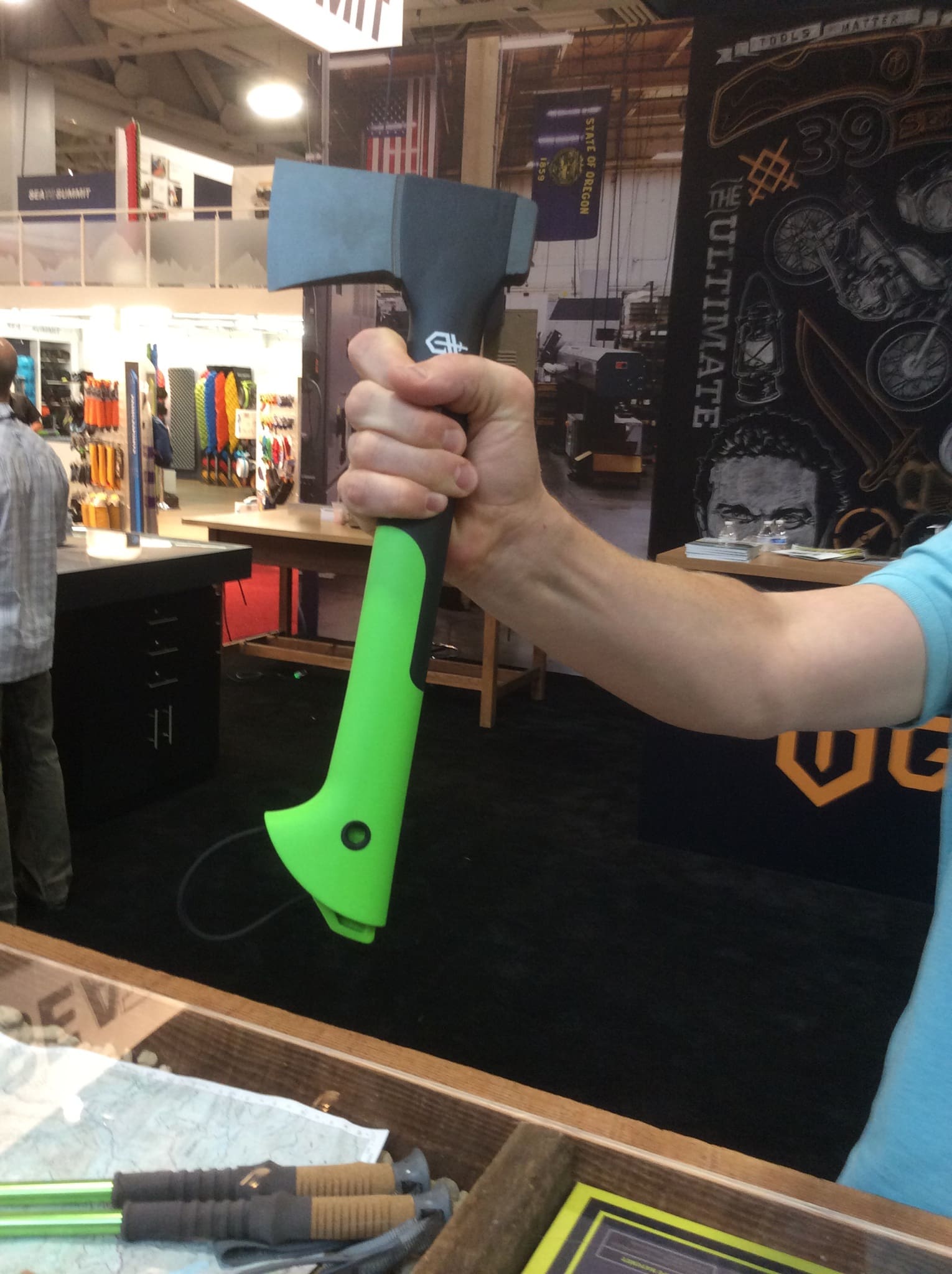 Below, you can see several of the new knives in the Freescape Series.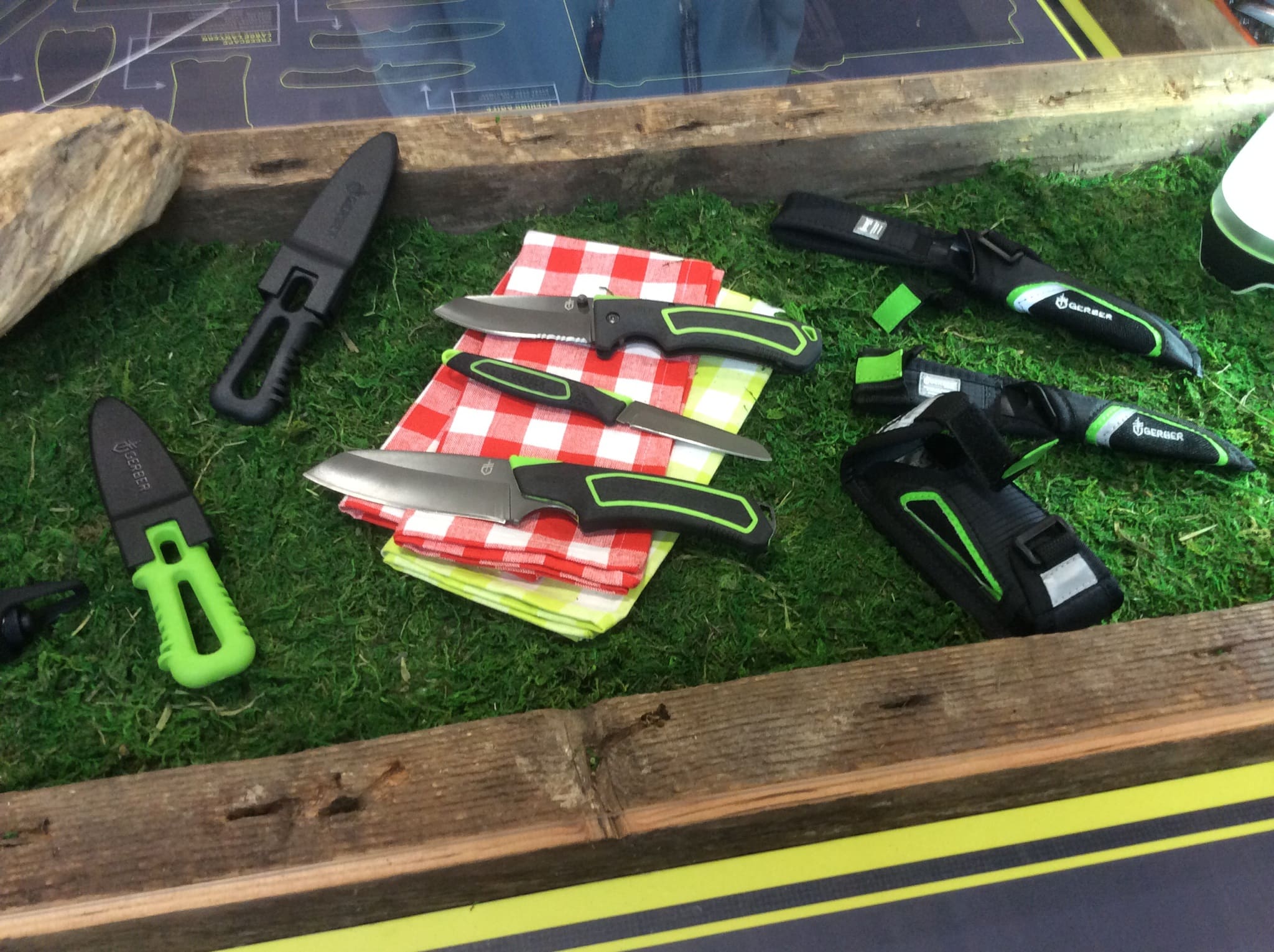 This video by Gerber gives you some info on the Camp Kitchen Knife.
Below, is the Flashlight which is a triangle shape so it won't roll off.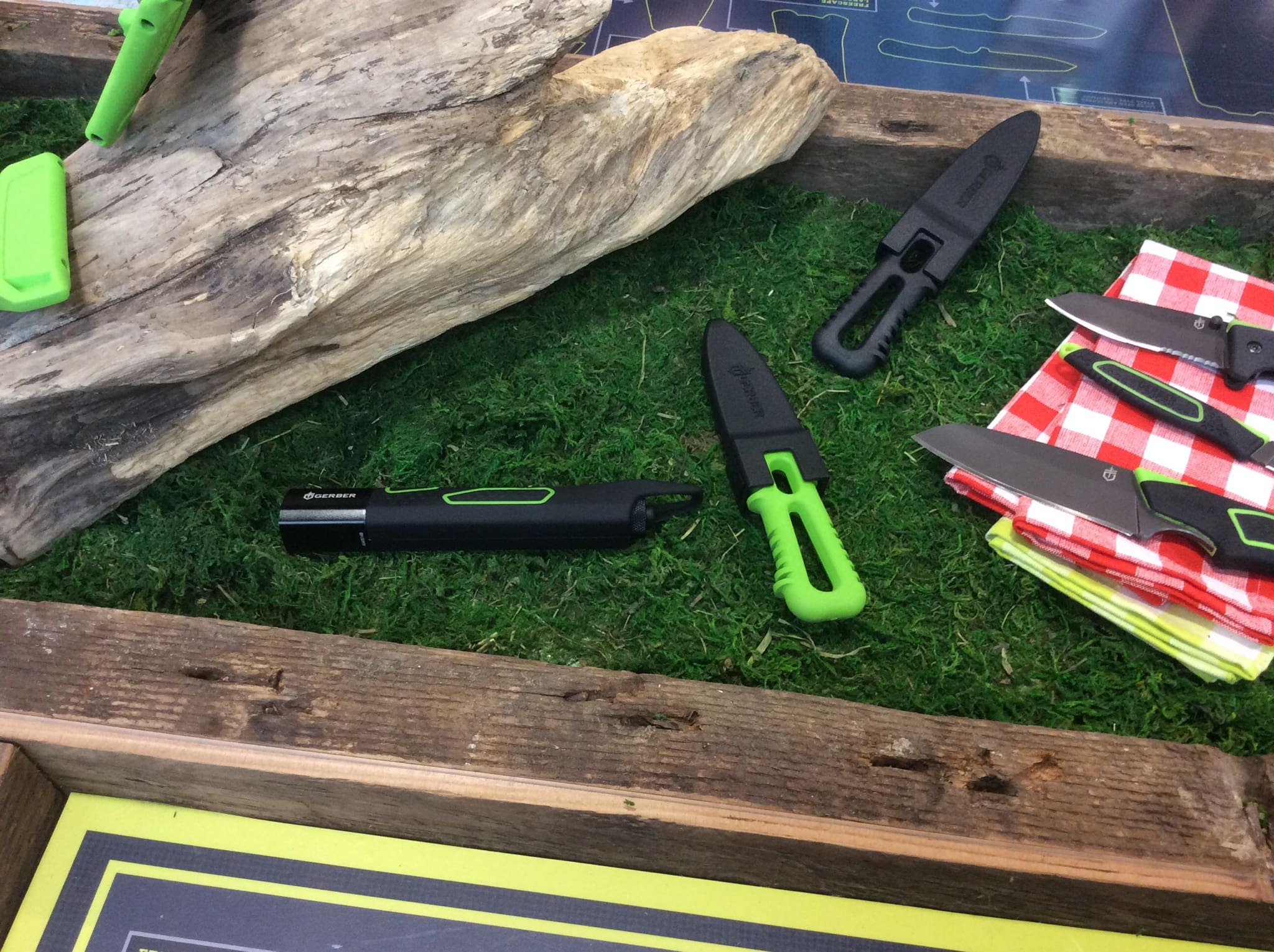 Several of the items are already available including the Hatchet and Lanterns.
Both Large and Small Lanterns incorporate touch technology which allows you to turn them on and off as well as dim control with the touch of a finger.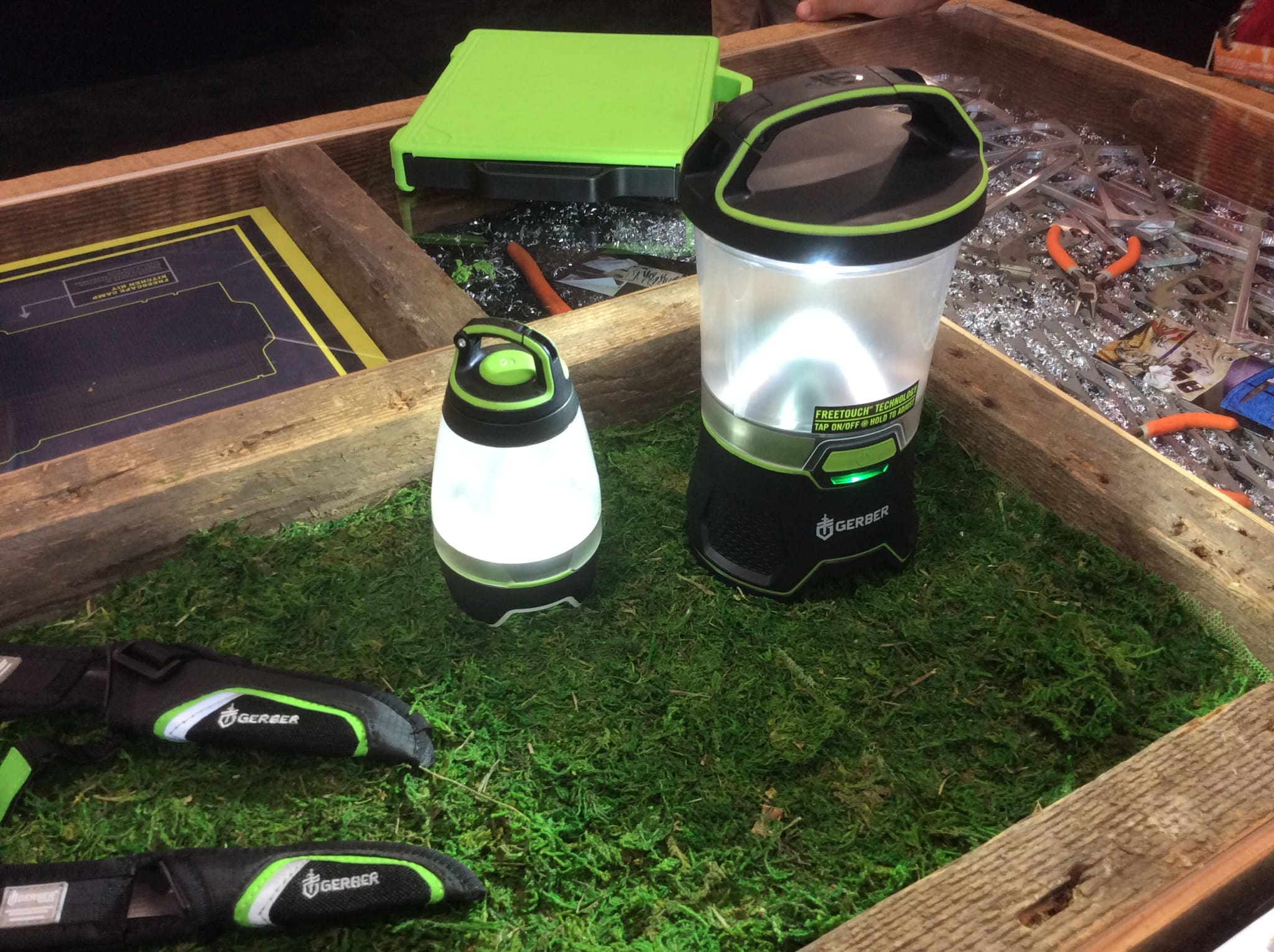 Tags: Gerber, OR Summer Market