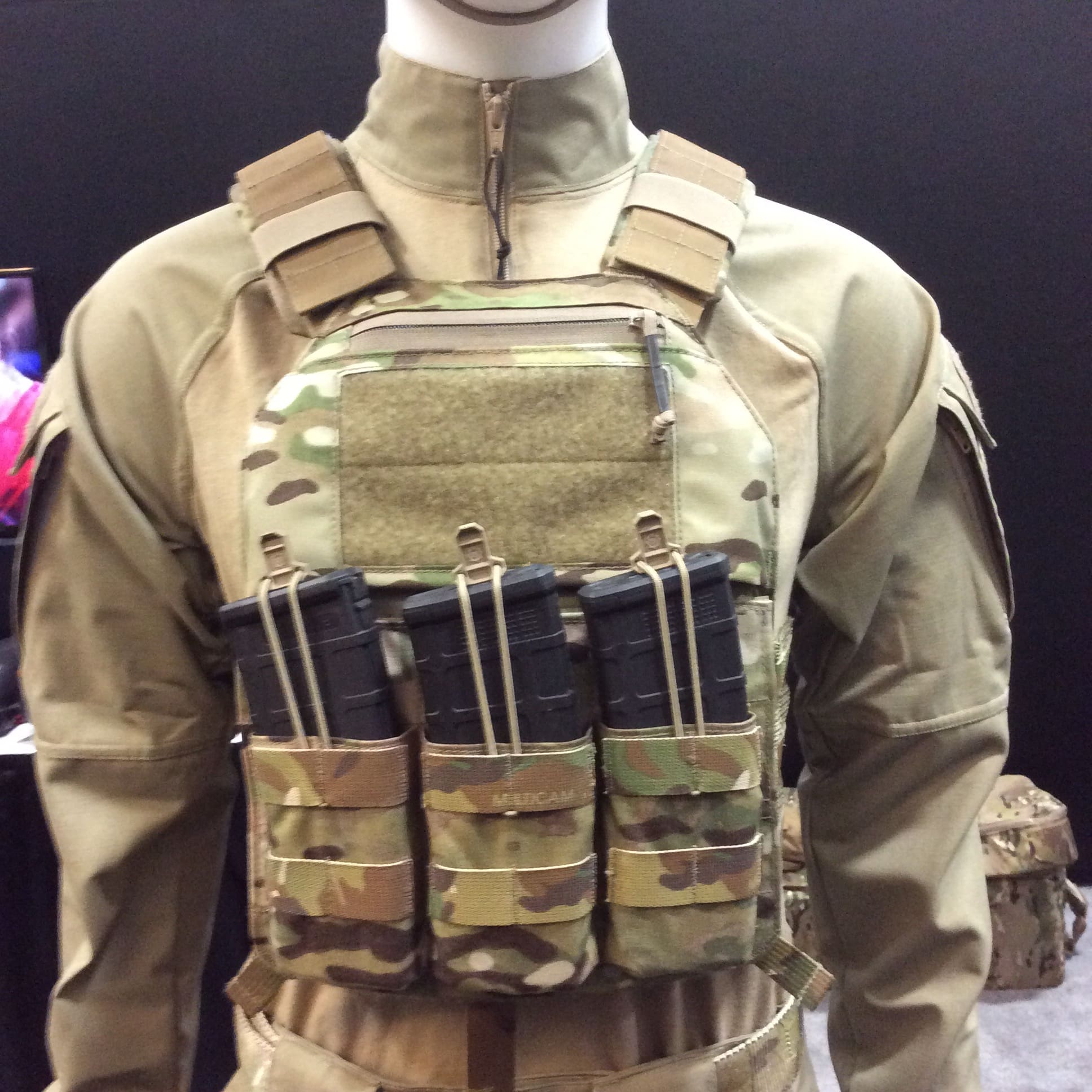 Developed in conjunction with Chris Costa, the Armatus armor carrier has a new variant. Based on end user feedback, they've introduced a fully modular MAP system carrier.

In addition to removable panels up front there are also now removable rear panels.

It incorporates Hypalon shoulder straps with removable padding, a breathable mesh cummerbund and a streamlined front design that covers the attachment clips for the MAP.

Although it comes configured with a PALS panel they are also looking at introducing a pouch panel and a backpack panel.
Tags: LBT Inc, LBX Tactical