Hyperstealth frontman Guy Cramer was in the ADS Inc booth sporting a uniform cut from the Ghostex Kilo 6 camouflage pattern. An international customer was well into making a procurement decision when their armed forces streamlined their camouflage patterns into two variants. Consequently, Hyperstealth is shopping the pattern.

When I passed by later, Hyperstealth had added two displays from the Mexican Marines, depicting the kit they are procuring in their new camouflage pattern, derived from work Hyperstealth did for Phase IV of the US Army's Camouflage Improvement Effort.

Obviously, there is a great deal of influence from the USMC but I was surprised to see the RAT boot on the chart.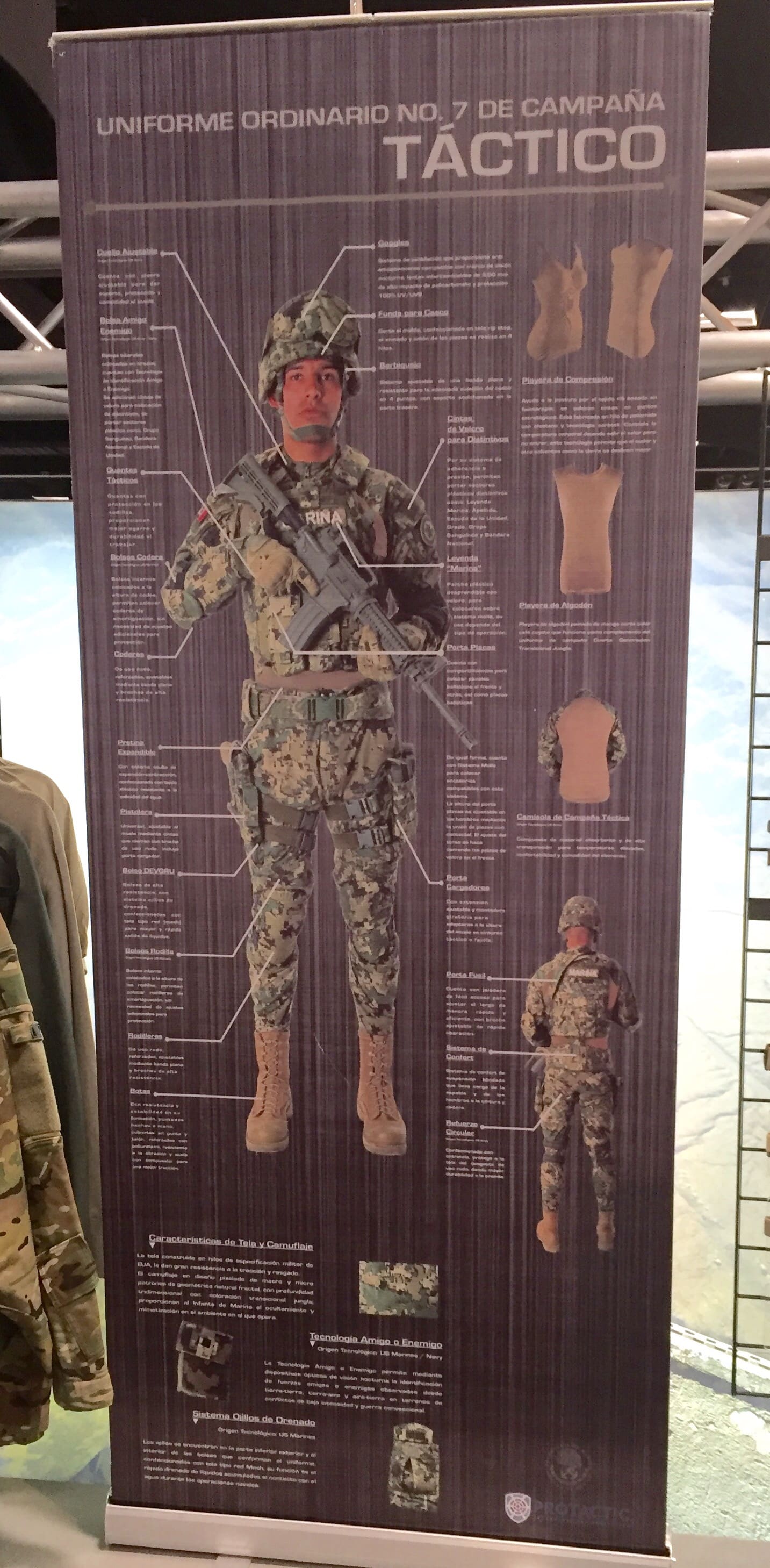 You'll also note some equipment items from London Bridge.
Tags: Guy Cramer