Tactical Trim is a Berlin company and is displaying their wares in another Berliner's booth, TAC WRX. Tactical Trim represents the Israeli company FibroTex and their camouflage capabilities are some of the most exciting things I've seen at Enforce Tac. Above on the left is the Nightwalker suit which is a lightweight (550g) overgarment that can quickly be donned to provide IR suppression in the 3,000Nm-5,000Nm and 8,000Nm-12,000Nm ranges. It's also breathable. Below, you can see the face veil made from the same material. To help protect the eyes from detection through the slits, they recommend wearing eye pro.
Offering full spectrum camouflage, FibroTex is vertically integrated. They not only mill their own fabric, but print it as well as manufacturing finished soft goods under the Fightex line which include such items as reversible uniforms.
They offer dual-sided printed fabrics as seen here in this hooped sniper's hide bivy. Not only will they print different visual patterns but they'll also use their library of patterns and reflectivity data to offer the correct level of reflectivity in the IR and UV spectrums as well. And that capability may differ per side. Everything they do is bespoke.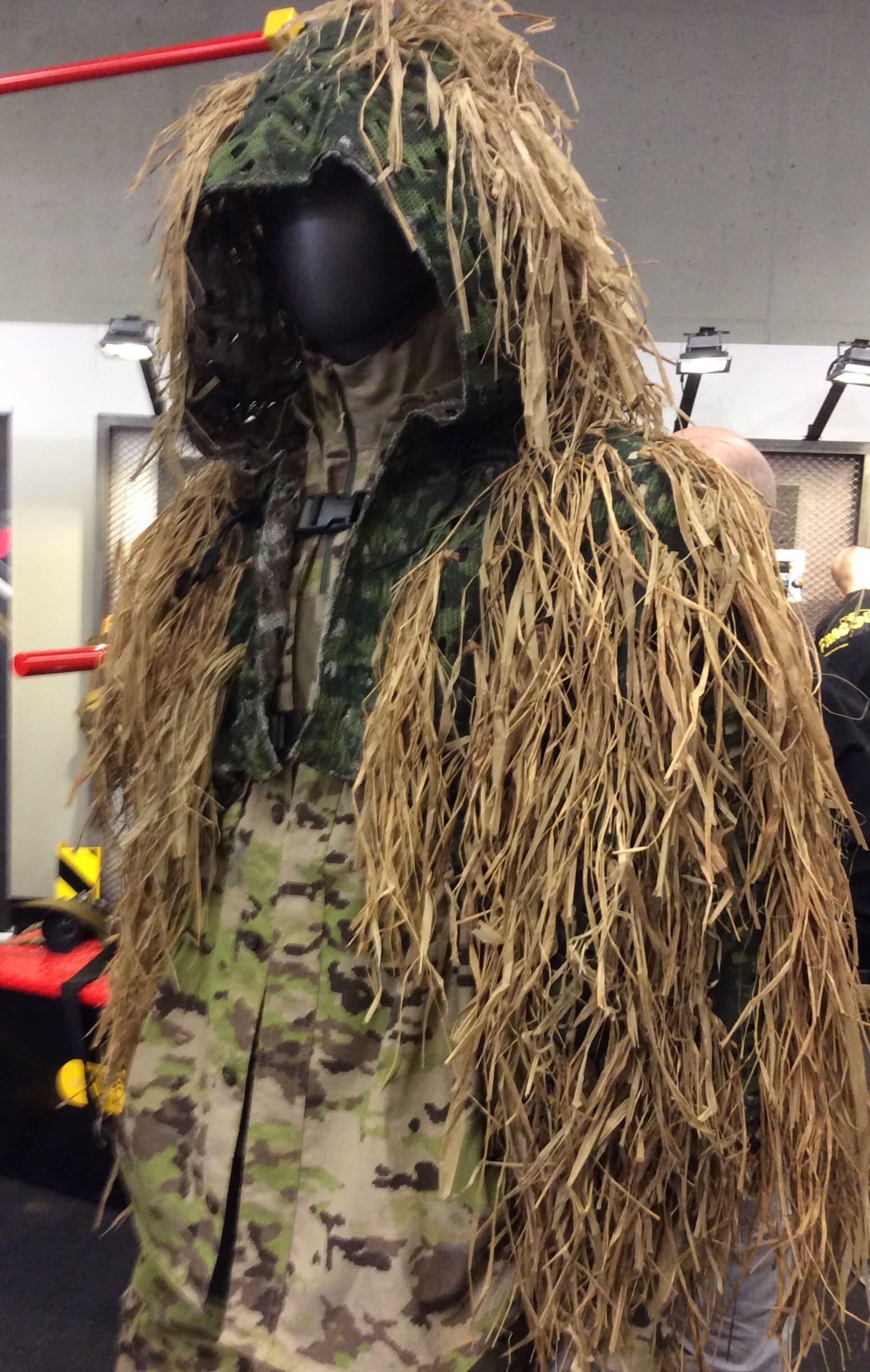 They are also displaying a FibroTex Ghillie suit. The uniform is FR and in the new Dutch pattern.
Tags: FibroTex, Tactical Trim