Scubapro has come up with an adapter for their dive masks which allow them to be connected into Ops-Core's ARC rail fitted to a FAST Helmet in a manner similar to O2 masks for MFF ops. This device really increases the versatility of the FAST Helmet.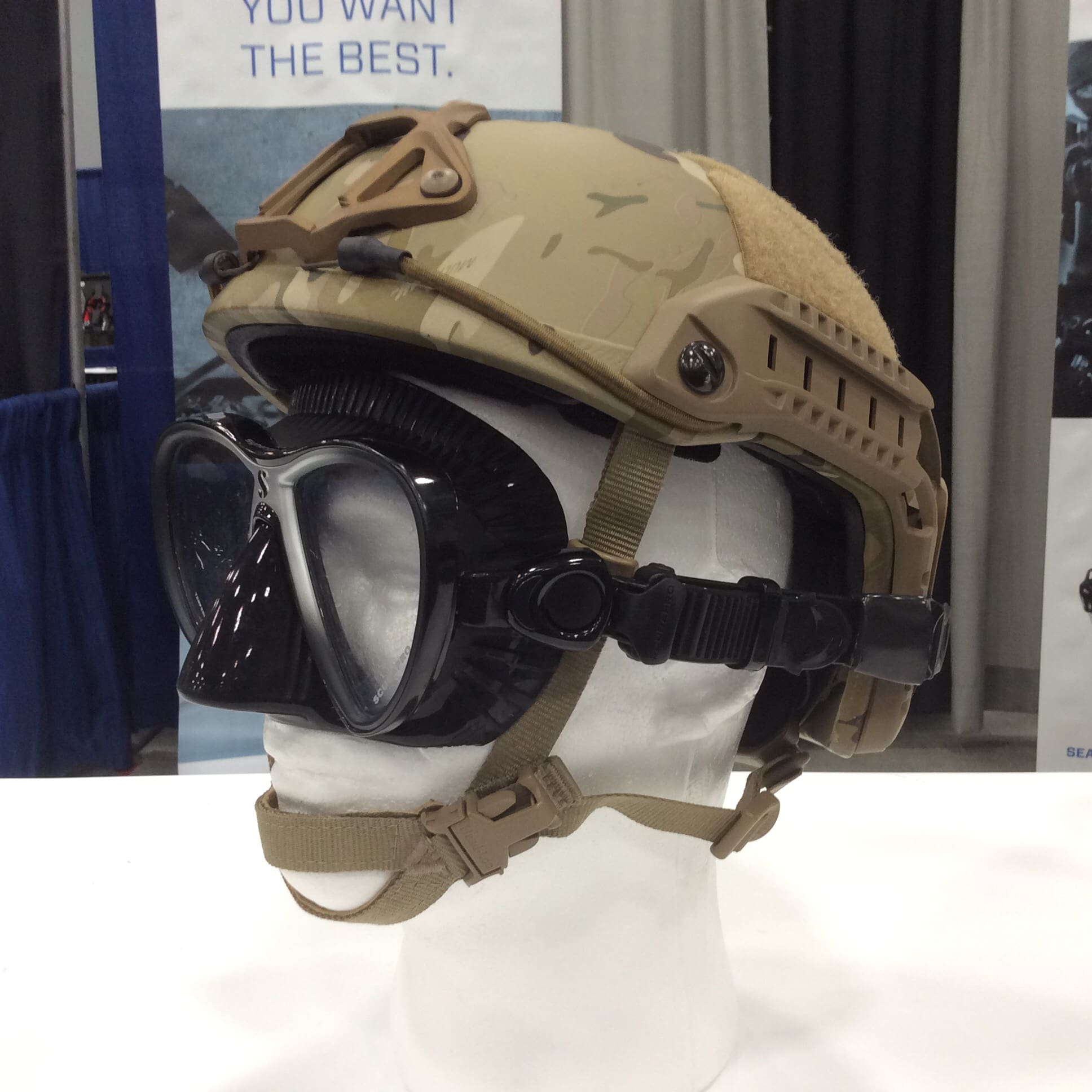 Here, it's fitted to the Synergy Twin mask but the straps can be used with any of Scubapro's masks with these quick attach clips. The strap can easily be swapped out for a traditional behind-the-head version when needed.
Look for 4th quarter availability.
Tags: Scubapro, Warrior East