SWANSBORO, North Carolina – Sept. 22, 2016 – High Speed Gear® has a history of producing some of the most versatile tactical pouches and platforms in the industry. A proven performer, HSGI® continues to show tremendous popularity in the law enforcement and military markets worldwide. Our lengthy list of top tier operators includes U.S. and allied special forces, state and local tactical units, and hundreds of federal agencies.
HSGI® is excited to release the new Battle Belt Bridge. This platform is designed to bridge the gap of your Sure-Grip® Padded Belt, increasing your PALS storage capability by up to six columns of webbing. This allows you to add crucial gear on valuable new real estate! With the included HSGI® Clip and field-expedient side-release buckles, it's easy to install and quick to remove. Works for Sure-Grips® with gaps of up to 2".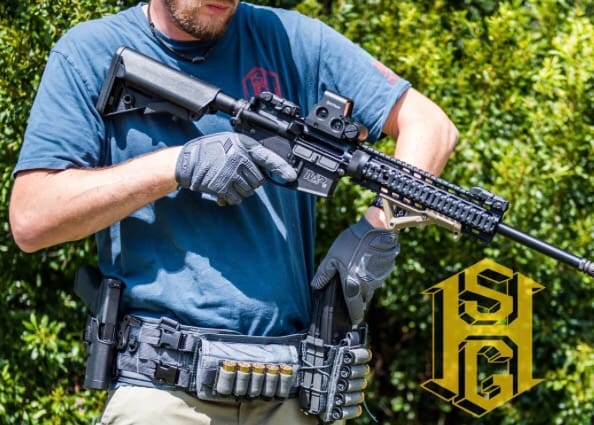 The Battle Belt Bridge is available now.
Check out the video at vimeo.com/183354226.
Made 100% in the USA, Battle-Proven Tactical GearTM.
For more information, visit www.highspeedgear.com
Tags: HSGI