SWANSBORO, North Carolina – Aug. 17, 2017 – High Speed Gear® is pleased to announce the release of our new minimalist sling.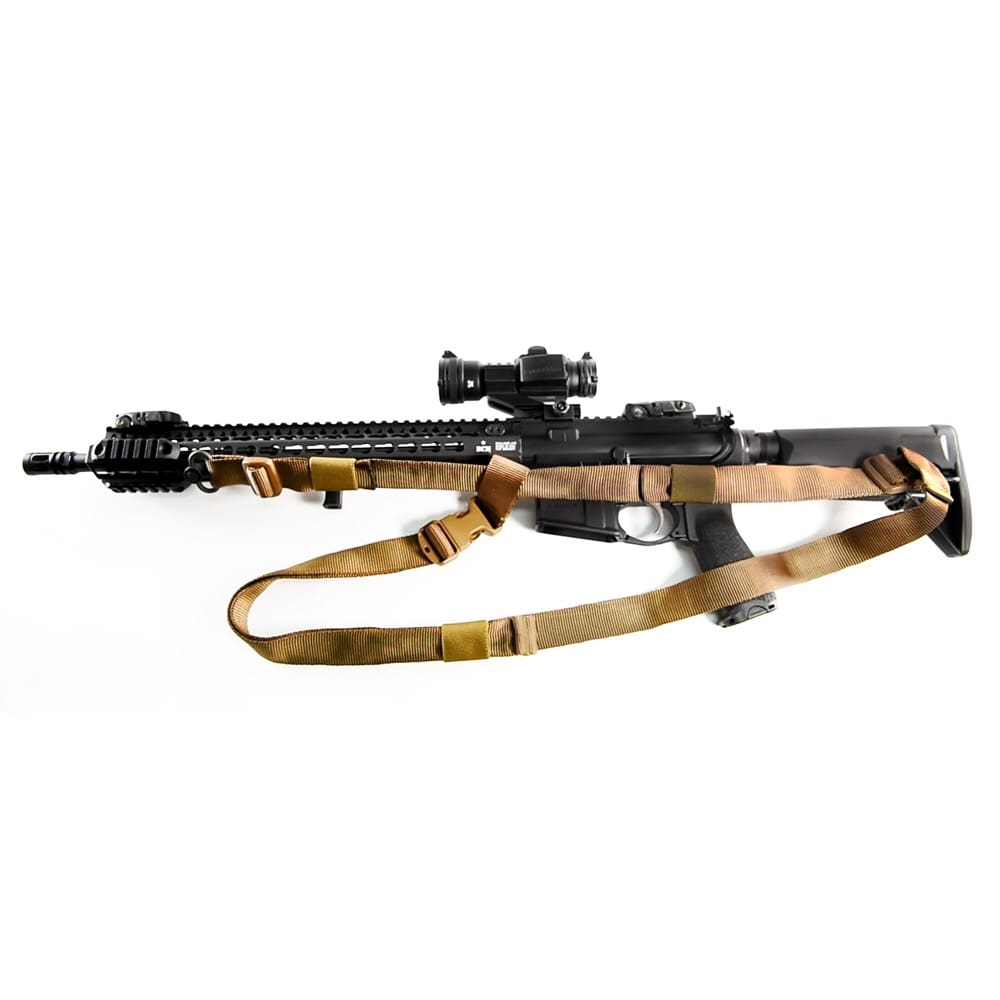 The HSGI® Tactical Sling is versatile and uncomplicated, offering the maneuverability of a one-point sling while attaching like a three-point sling. This sling is made with comfortable 1.25″ tubular nylon webbing and features a side-release buckle for quick and easy detaching.
Because of the sling's sliding design, the butt of your weapon will naturally hang at the armpit and rise into the shoulder. This feature enables the sling to comfortably hang behind your back, in front of you at the controlled carry or in the tactical carry without any additional support.
HSGI® has a history of producing some of the most versatile tactical pouches and platforms in the industry. A proven performer, HSGI® continues to show tremendous popularity in law enforcement, military and shooting sports markets worldwide. Our extensive list of top tier operators includes U.S. and allied special forces, state and local tactical units, and federal agencies.
The HSGI® Tactical Sling is available now!
Made 100% in the USA, Battle-Proven Tactical Gear.
For more information, visit www.highspeedgear.com/hsgi/95TS00-95TS00