SWANSBORO, North Carolina – Aug. 10, 2017 – High Speed Gear® has a history of producing some of the most versatile tactical pouches and platforms in the industry. A proven performer, HSGI® continues to show tremendous popularity in law enforcement, military and shooting sports markets worldwide. Our extensive list of top tier operators includes U.S. and allied special forces, state and local tactical units, and federal agencies.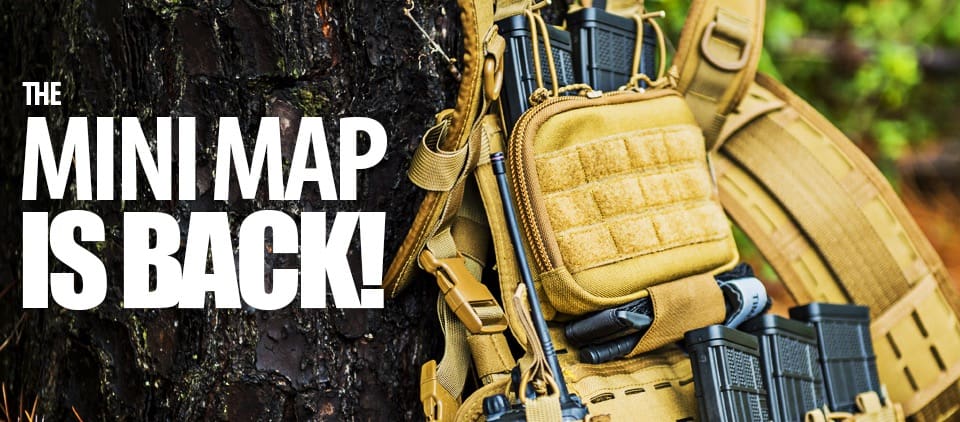 High Speed Gear® is pleased to announce the release of the Mini MAP V2. The Mini MAP (Modular Admin Pouch) V2 is a redesign of our original Mini MAP.
This horizontal admin pouch is constructed with durable 1000D Cordura®. The two rear slots with bungee retention tabs are perfect for two .308 magazines or smaller.
An interior pocket and versatile elastic loop configuration offers organized storage, while the 3″ elastic loop at the bottom of the pouch is perfect for an easily-accessible tourniquet. The front also features MOLLE Velcro® loop for the addition of pouches or patches.
The Mini MAP V2 is available now!
Made 100% in the USA, Battle-Proven Tactical Gear.
For more information, visit www.highspeedgear.com/hsgi/14MAP0-14MAP0
Tags: HSGI