Recently, I had the opportunity to observe portions of a special training course presented by TYR Tactical for members of the Missouri Law Enforcement community. The lead instructor was Dan Brokos. He's still on active duty, but has done some work for Viking Tactics over the past few years. You may have also heard of the Brokos Belt which was created by him. He's very knowledgeable and very approachable.
It's important to note that this is not an open enrollment course but rather presented at no cost to LE by TYR Tactical. Consequently, I'm not going to get into the details about what went on during the training. Instead, I'll stick to generalities. Additionally, all of these men are currently on the job and I want to respect that. However, I will tell you that the training was hosted at the Camden County Sheriff's Office Firing Range near Lake of the Ozarks. It's beautiful country and a well maintained range complex, but with it situated in a bowl, the temps were in the upper 90s.
After a quick discussion about his background, along with that of his AI (I should be introducing him to all of you soon), Brokos went over range safety and particularly how it related to the upcoming two days of training. Day one was carbine and day two was pistol in the morning, with an afternoon wrapup of mixed pistol and carbine work. Dan Brokos will tell you that there's no one way to do things, although he concentrates on sharing his 26 years of military experience and those proven techniques which have been honed by US SOF over the past 15 years. There are no fads here or questionable tactics. Everything he teaches has been validated on the two-way range. &
Interestingly, the attendees came from several agencies, with different backgrounds, and varying degrees of experience. Most were armed with .223 AR-15 type weapons from a variety of manufacturers, with one agency's officers outfitted with MP-5s. Pistols were primarily GLOCKs with a mixture of .40 and 9mm. Naturally, their equipment was just as varied. As an aside, fallout from the Ferguson situation continues to set in. For example, there's a push in Missouri, at least at the state level, to transition SWAT from MultiCam and OD to Black because it is less militaristic.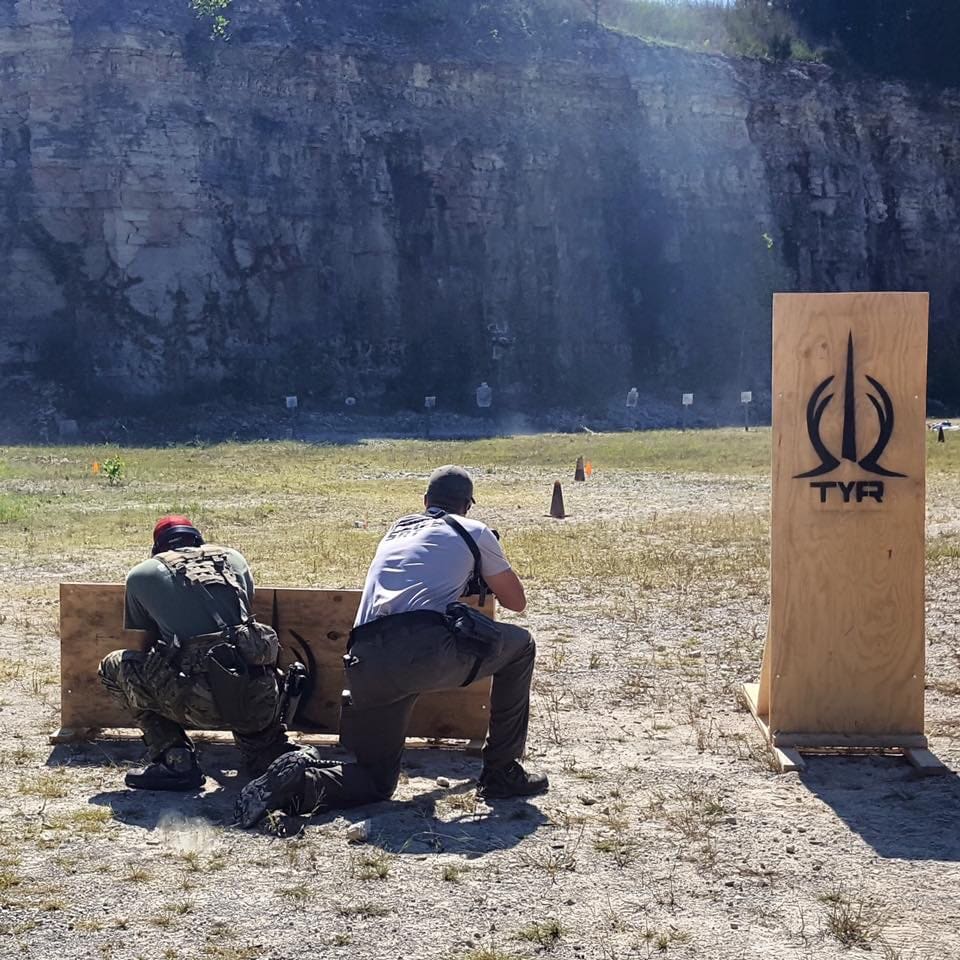 Next, Brooks talked about the advantages of a 50m zero and the class dove right in, getting it quickly out of the way. Next up was barricades. Brokos demonstrated each event and then had the students run through before introducing a competitive element, whether individual or team races against one another or the clock. While time is a factor, hits in the A-zone are what counts. He also insists students shoot from both strong and weak sides and reinforces effective use of barricades as shooting platforms in his drills.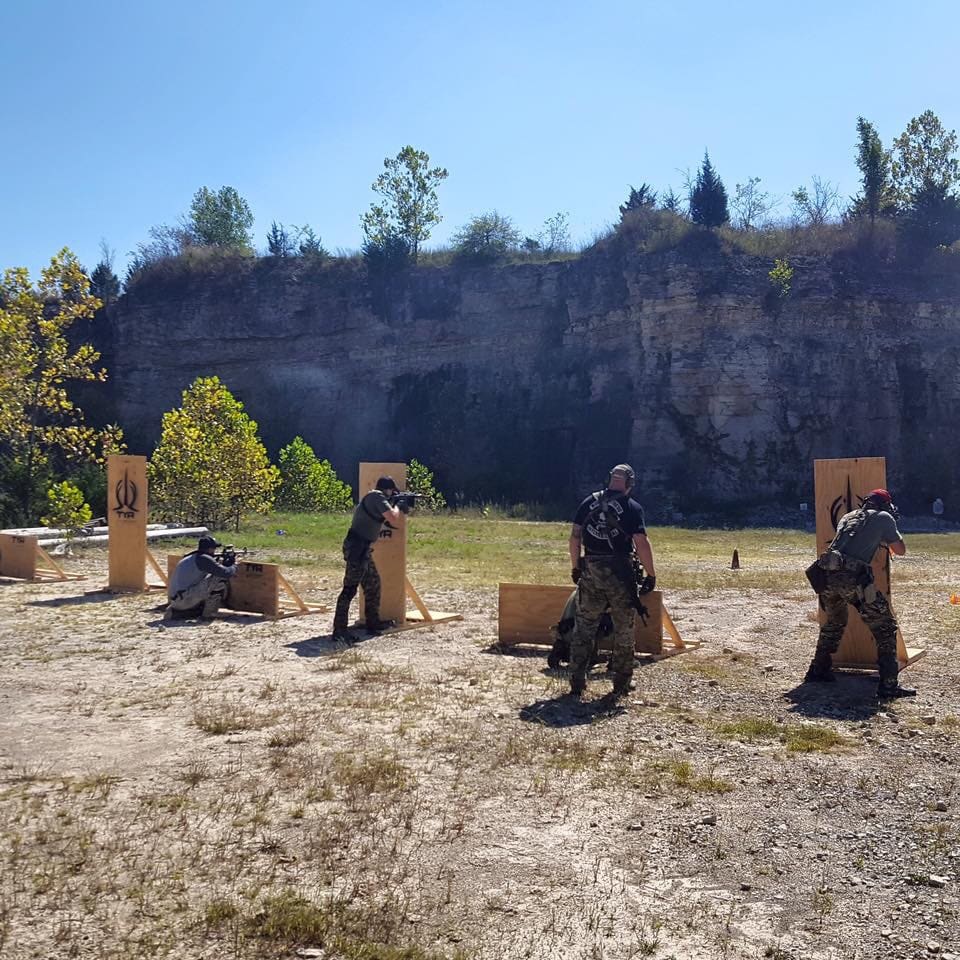 One point I'll share is that Brokos puts students in shooting positions, particularly during the vehicle phase, which will require most to shoot with one eye closed. Those same positions, which are variations of 'brokeback', require the student to consider how to best stabilize the weapon, be it carbine or pistol. His focus is on offensive action, delivering effective fire, and maneuver. Maneuver, that means moving.
Technically, the Urban Gunfighter Course is an extension of TYR's Innovate or Die Tour. This means, in addition to the training, TYR brought out their mobile showroom to the range. This was great for several reasons. First off, it was hot and humid, so the showroom was a great spot to cool off during lunch. Second, it allowed students to check out the latest gear and ask questions of David Rice, a recently retired LEO and head of LE sales at TYR.
For those of you unfamiliar, the TYR Tactical Mobile Showroom is a custom 44' trailer, designed to travel across the country for customer outreach. For the first time, customers have a hands-on experiences with TYR Tactical Pouches, Body Armor, Belts, Revere K9 Products and Huron Clothing and Packs. They also get a chance to view products before their release and provide feedback on existing products.
For upcoming TYR Tactical Innovate or Die Tour dates and locations visit: www.tyrtactical.com/news/details/tyr-tactical-innovate-or-die-tour-texas
Want to setup a tour stop or class for your department? Contact TYR's Innovate or Die Tour Coordinator, Josh Jones. [email protected] or call TYR Tactical HQ at 623-240-1400.
Tags: Dan Brokos, Tyr Tactical