Tomorrow Revision Military will officially unveil its submission for USSOCOM's Next–Generation Helmet Program, but you get a sneak peek here at SSD. If you're attending AUSA be sure to stop by their booth and check it out.
Essex Junction, Vermont (October 3, 2016) – In July of this year, Revision Military, a world leader in head protection solutions, was awarded a development contract (H92222-16-R-0017) by the Department of Defense for their next-generation helmet platform program. Tomorrow, Revision will unveil its submission for this contract—Revision's Family of Tactical Headborne Systems (FTHS). In fulfillment of the development contract, Revision has delivered several-hundred samples for testing.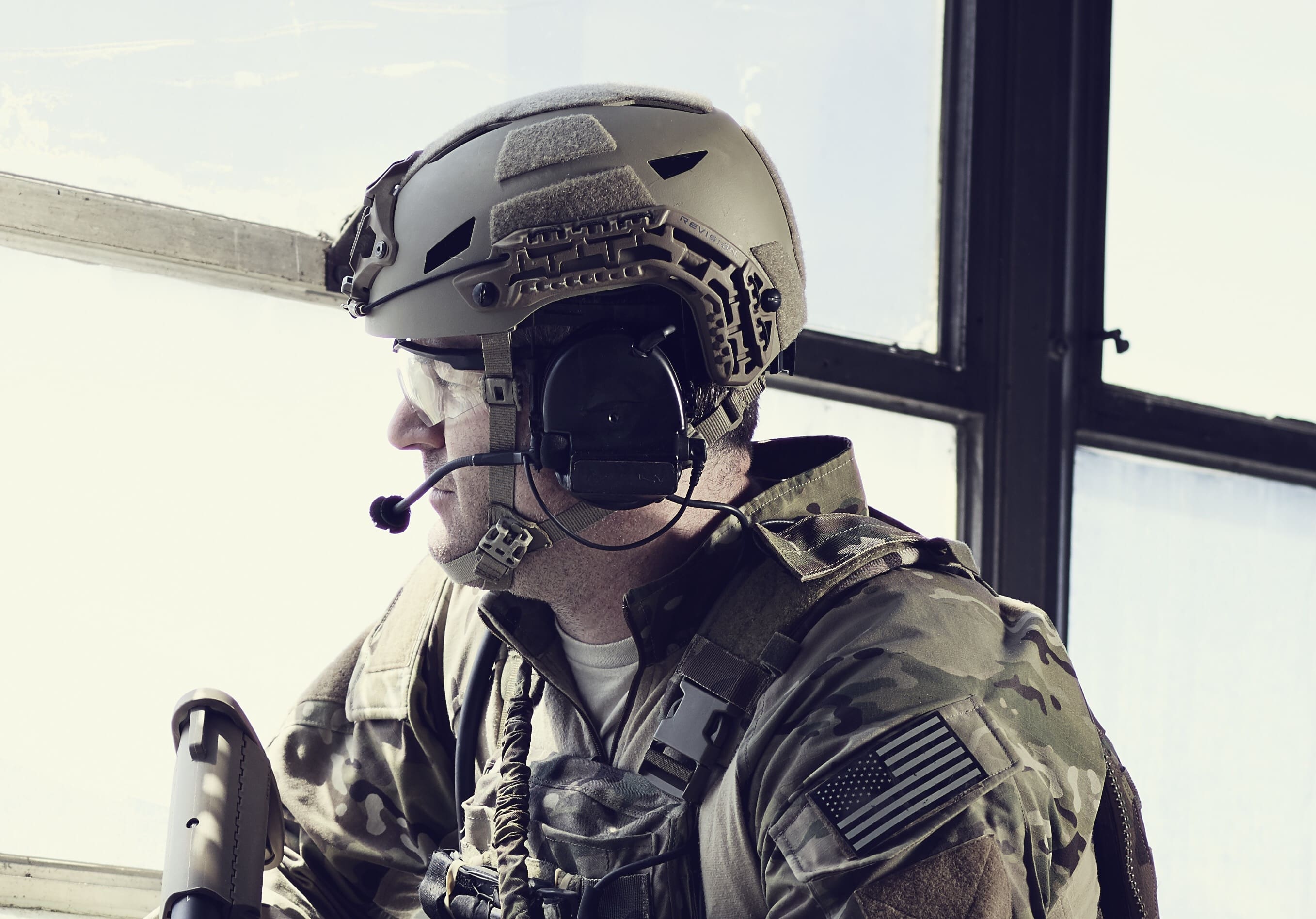 Revision's unique multipurpose helmet suite consists of Coastal Marine, Riverine, Ground Ballistic, and Ground Bump systems. Revision has also developed a new set of accessories that will be provided with the FTHS suite kits. These specially-designed accessories enhance the multiuse helmet systems for Boat, Vehicle, and HALO/HAHO, as well as mountain, river, and direct action operations.
The bump helmet Revision developed for the FTHS is the first bump helmet in the industry that can be can be ballistically-enabled with add-on armor, for blunt force and ballistic protection during specialty operations. This novel operational approach also reduces the neck load burden during highly dynamic operations while still providing the protection required to accomplish the mission. This, coupled with the skeletonization of all system components, has significantly reduced the overall weight compared to helmets on the market today.
"We can't wait for the warfighter to get their hands on these helmets," said Eric Hounchell, Vice President, Armor and Global Operations, Revision Military. "This is a very exciting opportunity for Revision, and this project continues to drive innovation within our Armor Business Unit. It's a very aggressive program and I believe Revision has proven itself more than up to the challenge, building a full-suite, custom solution from the ground up. All of the significant resources at the company's disposal were called upon to produce this cutting-edge helmet, resulting in a product that will give some of our country's most elite forces the protection, versatility, and maneuverability they require for demanding operations. We firmly believe the solutions we've created here advance helmet technology as we know it."
Revision was one of only three companies awarded a development contract. Revision will also be delivering several hundred systems to a third-party test lab to support witness testing. Overall, Revision's FTHS also includes a headborne signature PSM (Personal Signature Management) package, blunt/ballistic mandibles, daytime visors, a NVG splash shield, and Revision's new multilayer liner comfort system with a removable fit band and a concave shell design to support NVG use. Revision's FTHS suite of products and accessories will be available commercially in 2017.
Tags: Revision