Velocity Systems continues to refine their Mayflower Jungle Rig. Those of you familiar with pre-GWOT British load carriage systems, particularly those used by British SF, will recognize the design inspiration at work. For example, a bungee is routed through the pouches in order to reduce bounce.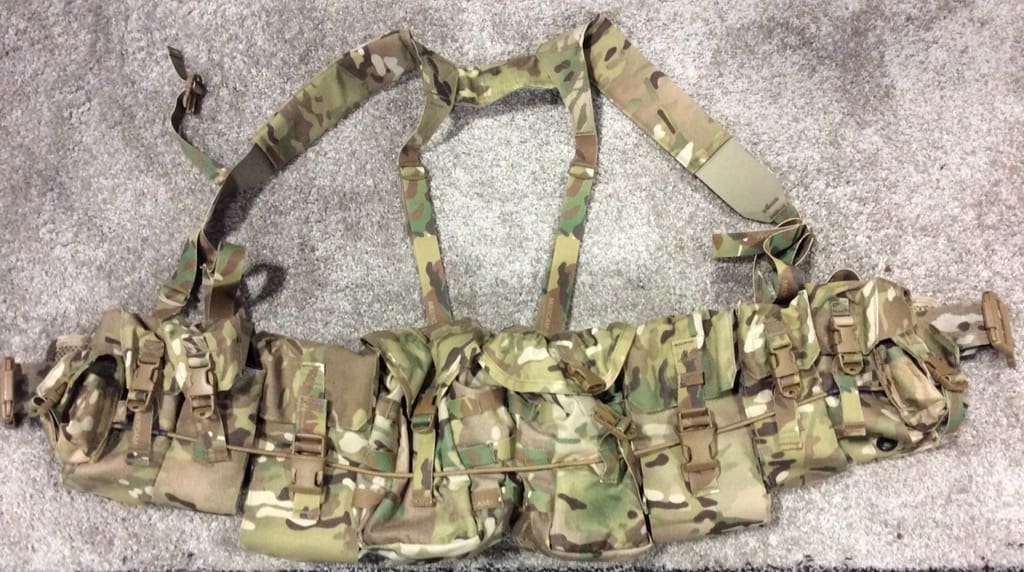 Below, you can see the pad. While it's stiffened, it has spacer mesh and ventilation holes cut in the stiffener. Additionally, you can see the use of Blue Force Gear's Helium Whisper.
Material selection was very important. The ULTRAcomp fabric is stiff enough to give the pouch and lid body so that the rig doesn't flop around, despite its light weight. This construction also makes it easier to insert magazines. The Mayflower Jungle Rig offers both 2 x 7.62 magazine and 3 x 5.56 magazine pouches. In addition to Velcro closures, they've also incorporated Side-Release buckles for use during mobility, maritime and air operations on the magazine and GP pouches.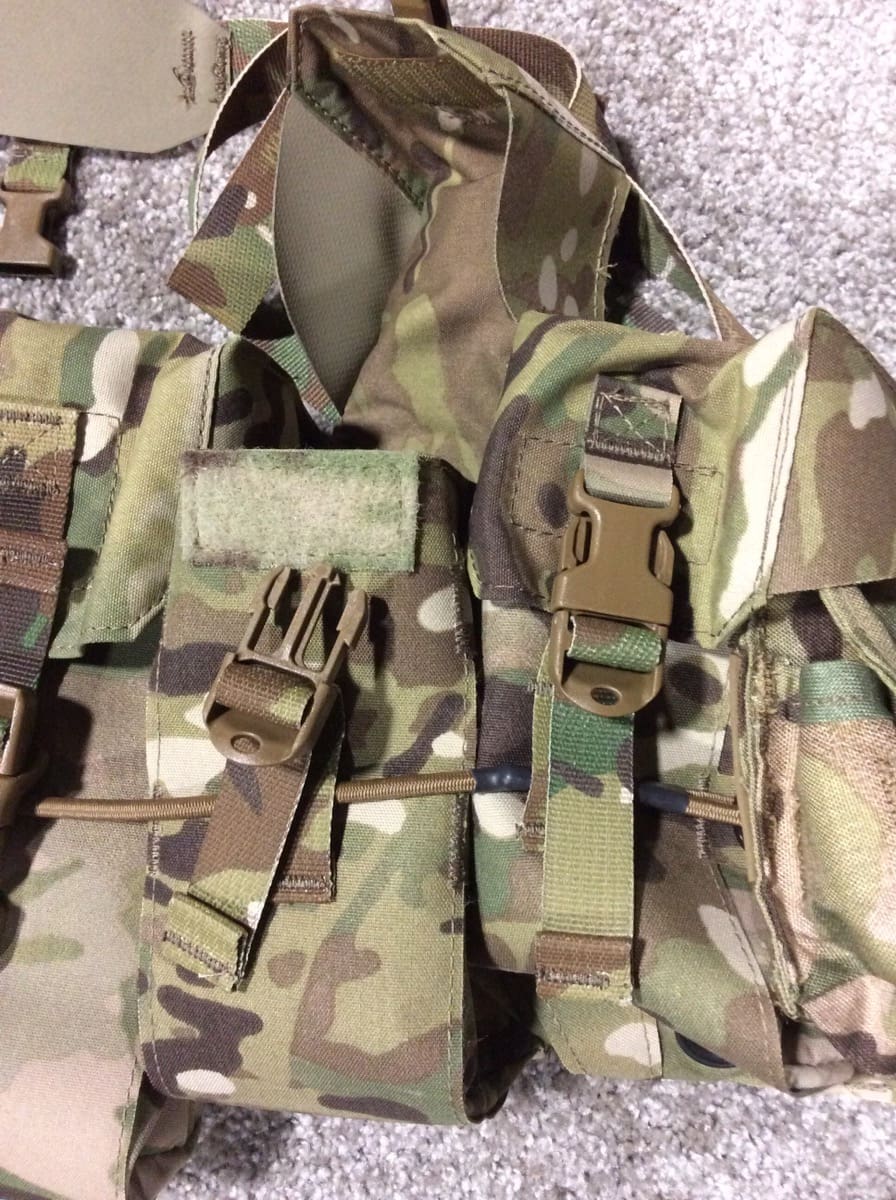 This photo gives you a different perspective of the pouch construction. The ULTRAcomp wraps around bottom of the pouch. There are also drain holes in the bottom of the pouches.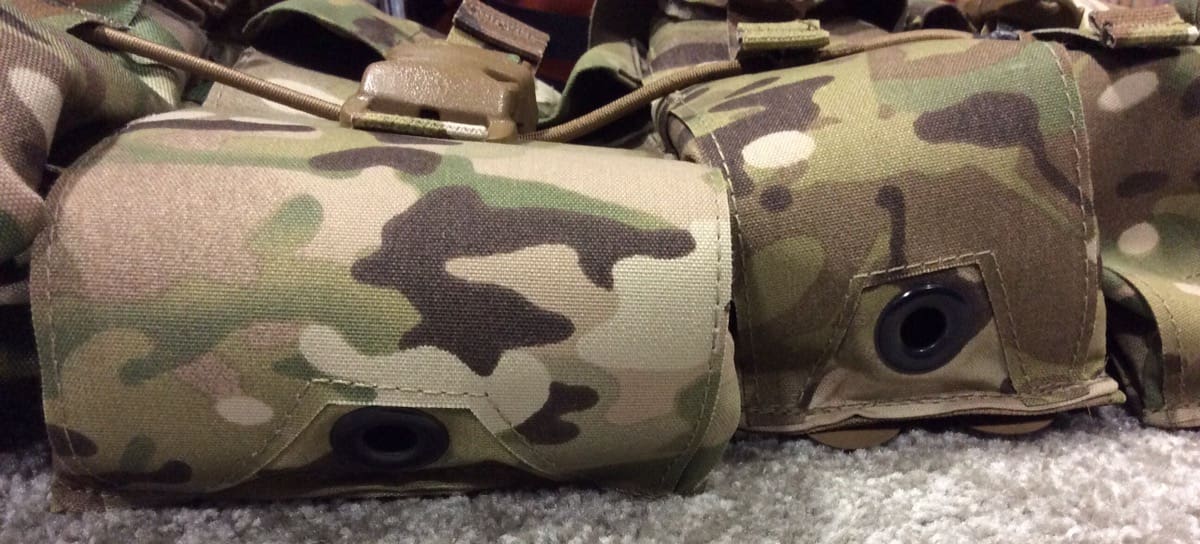 The sides of the Magazine Pouches feature PALS webbing for the attachment of grenade or other pouches. Although it's not specifically addressed in this article, there's also a Grenade Pouch which will hold the M67. It can also be used for a compass or other items.
The GP Pouch is quite versatile. The pouch has a skirt to keep debris out and will hold jackets up to Arc'teryx Atom LT in size or the Velocity Systems Basha with bungees and pins. The GP pouch is also sized to accept several models of canteens including the Nalgene 32 oz, 44 pattern (or later) water bottle, and Canadian cold weather model. It will also accept the British two-piece mess tin.
While the shoulder straps are low profile for wear under packs and armor, they've introduced removable padded sections.
Considering the amount of carrying capacity, it's extremely lightweight. I didn't get to weigh it, but it was obvious when I picked it up. Much of this is due to the materials used in its construction.
No release date yet. They are still working a few components such as a 40mm pouch which integrates with the shoulder straps.
Tags: Velocity Systems