Recently, after we mentioned the latest Cold Weather ensemble from Arc'teryx LEAF, we were asked, "What Is The Intended Temp Range For The Arc'teryx LEAF Cold WX Jacket and Pants SV?"
The answer is from -20C/-04F down to -40C/-40F, so you're looking at some seriously cold temperatures.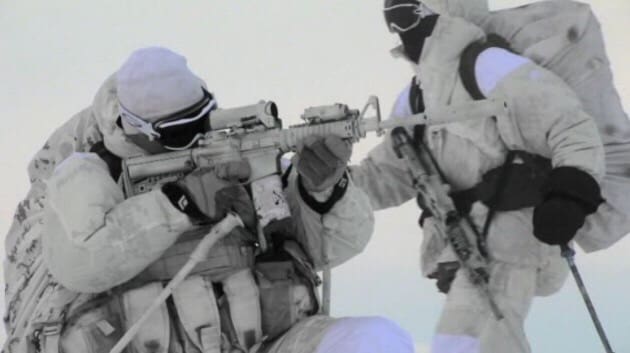 We also got a question, asking if the fit block in the torso is large enough to wear over kit. According to Arc'teryx, the amswer is "No." It's designed to be worn with overwhites, if required tactically, and with external LCE as you can see in this CSOR photo.
Tags: Arc'teryx LEAF