MMI Textiles has introduced CTEdge Webbing and Binding Tape to mitigate the effects of white edge on worn gear. The CTEdge is created using patent-pending technology that gives the edge of the fabric a more concealed edge because it is woven with different color threads. It allows the edge to blend in much more with MultiCam behind it or another military-colored fabric. Below, you can really see the difference.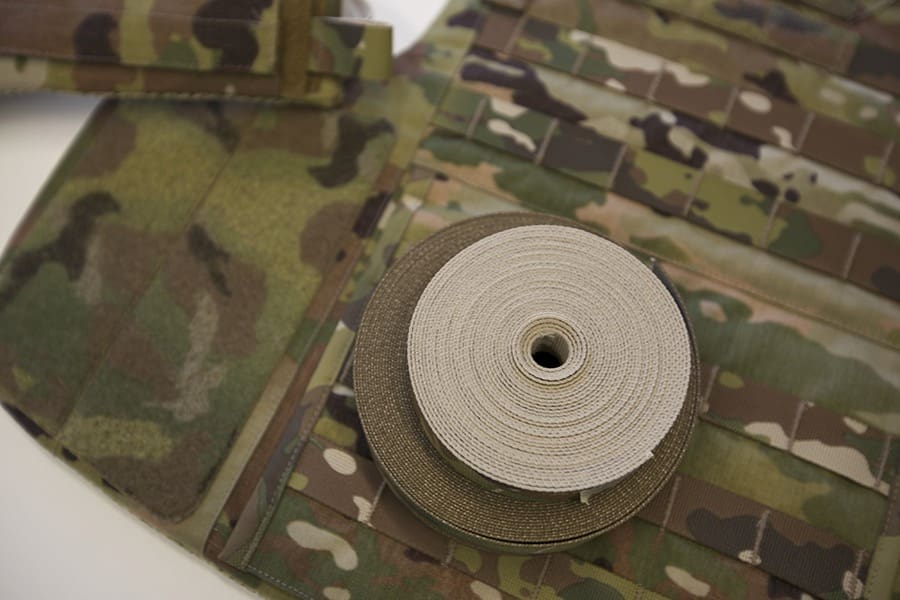 CTEdge Webbing
MMi Textiles offers their exxlusive CTEdge in both A-A-55301 and Mil-W-17337. It is also available in OCP by contract basis only. This product is often used in bags, vests, MOLLE systems, and other tactical gear. The following widths are available in Mil-W-17337: ¾" 1", 1.5", 2" 3".
CTEdge Binding Tape
Their binding tape comes with patent-pending CTEdge that meets Mil-T-5038. This product is stocked and available in ¾" and 1".
www.mmitextiles.com/product-lines/printed-narrow-fabrics
Tags: MMI Textiles