Dark Angel Medical, manufacturers of high-quality medical kits and providers of top-tier training in medical response for everyone, have announced that they will be introducing a new line of medical kits geared for the outdoor Adventurer. Equipped with items more focused for the unexpected to take place in the outdoors, the Adventure and Recreation Kit (A.A.R.K.) and the Adventure and Recreation Kit Backpack (A.A.R.K. Pack) will be among many other new items on display at the Dark Angel booth.
A modular kit geared for those who love the outdoors or who just want to be prepared for the unexpected; the A.A.R.K. prepares the carrier for anything from minor scrapes to major trauma. The kit even comes equipped with a Magnesium fire starter, in the event you are stranded overnight and need to keep warm. Designed to fit into the popular D.A.R.K. and D.A.R.K. Slim pouches, the vacuum-sealed insert for the A.A.R.K. comes standard with: Minor Aid Pouch (MAP) with various sized bandages, Hyfin Compact Vented Chest Seals, Nitrile Gloves, QuikClot Bleeding Control Dressing 12', H&H Mini Compression Bandage, Duct Tape 6' and two Mylar Blankets. The accessory kit, which comes with every A.A.R.K., includes a SWAT-T, 10' Mil-Spec Paracord, Signal Mirror, Magnesium Firestarter and a TripleGage Compass/Thermometer/Magnifier.
The A.A.R.K. Pack is a low-vis daypack that can be utilized in virtually any environment. It is the only backpack on the market to have a dedicated, quick open medical pouch designed specifically for A.A.R.K., D.A.R.K. and SLIM pouch inserts, and elastic webbing for a CAT or SOFFT-W.
The pack features a large main compartment, measuring 887.5 cubic inches, fit to hold essential items for any daily adventure; as well as a center zip accessory pocket, equipped with internal admin and organizational pockets, and a concealed holster for your pistol. Made with 500D Cordura® Nylon in Wolf Grey, the pack includes heavy duty zippers, a grab handle for easy carry, sternum strap and a 3L hydration pocket.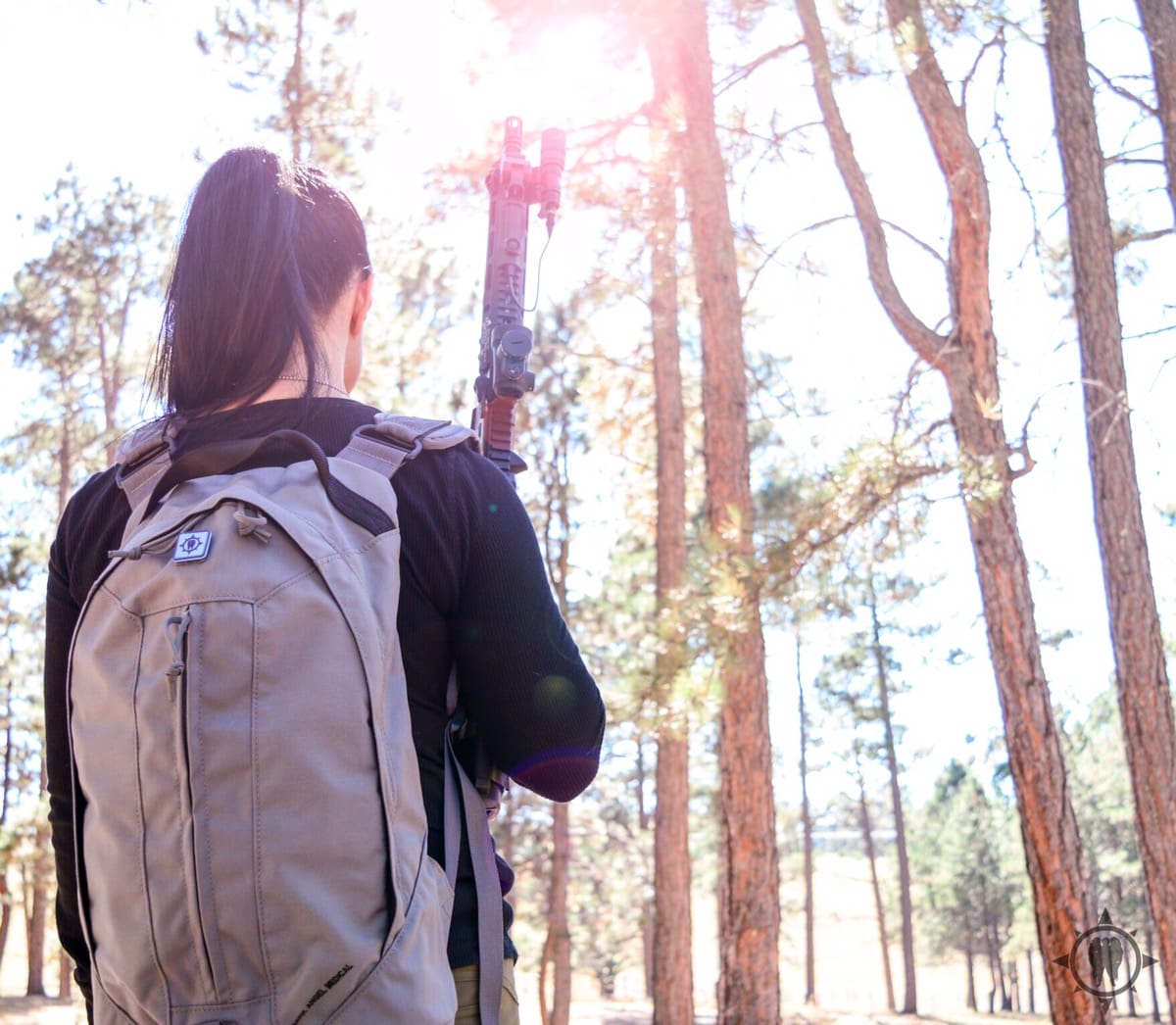 In addition to the new adventure line items, Dark Angel Medical will also be highlighting their new low profile, comprehensive trauma kit that's ready to go in an instant. With a pull of the red grab handle on the V.I.S.R. (Vehicular Individual Safety Rig), you have instant access to everything you would need in an emergency.
Check out Dark Angel Medical in Booth #20068 or online at darkangelmedical.com.
Tags: Dark Angel Medical