N-Vision Optics is proud to announce our new Wide Field of View (WFOV) PVS-15 Night Vision Binocular. The WFOV PVS-15 features a ground-breaking 80° wide circular field of view without compromising optical resolution, size, weight, or power consumption (SWaP). The WFOVB PVS-15 is developed and built by Kent Optronics, where their proprietary foveal design of the objective and eyepiece lenses, provide the wide FOV with a high, on-axis resolution.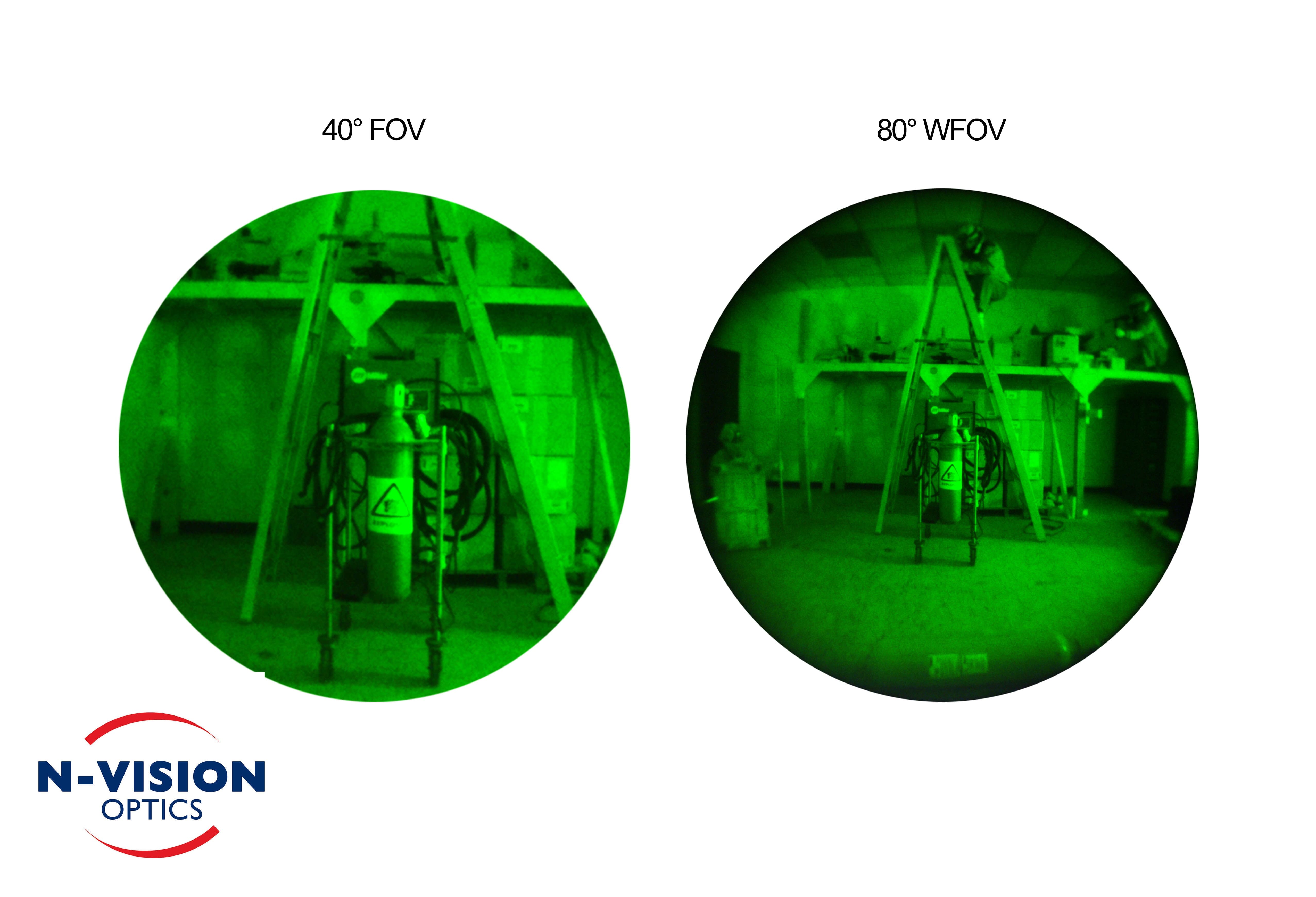 he 80° FOV is twice as wide as that of the standard AN/PVS-15 NVG. The limited 40° FOV of standard AN/PVS-15 NVGs restricts the off axis detection, and thus hinders peripheral vision. In addition, aggressive head scanning is necessary for maintaining minimal situational awareness, which presents the possibility of disorientation, neck strain, and fatigue for operators. The increased FOV guarantees a true 2-dimensional (2-d) wide area coverage in a much more compact and lightweight package.
WFOV PVS-15 is available as a retrofit for the standard AN/PVS-15 system or can be purchased as a brand new wide field of view binocular.
Contact Us:
For more information about the WFOV PVS-15 or other products from N-Vision Optics, email us at [email protected] or visit our website at www.nvisionoptics.com.
Visit us at SHOT Show:
Tags: Kent Optronics, N-Vision Optics