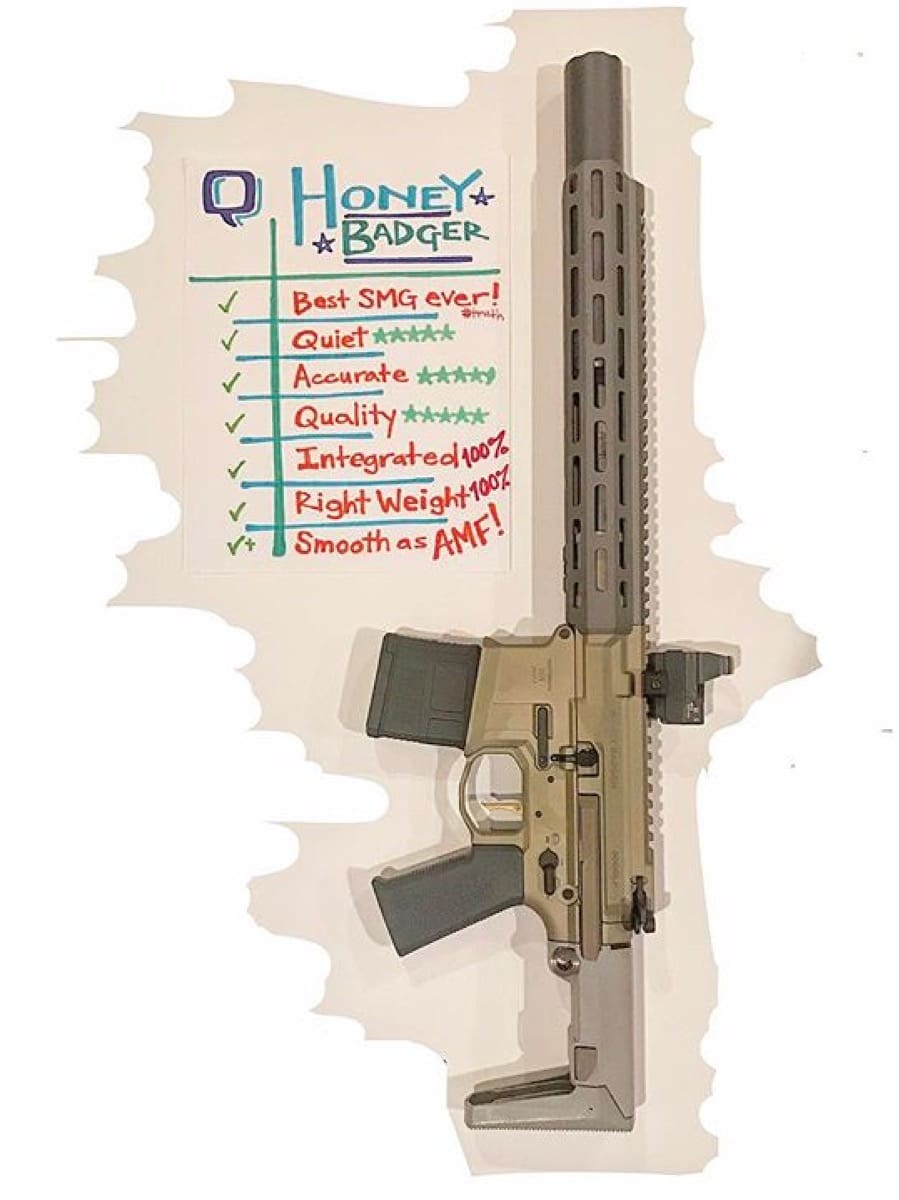 Q is offering four variants of the much coveted Honey Badger for pre-order.
3 SKU's that are $1,899 for Individuals
– 5.56 / 16″
– 300BLK / 16″
– 300BLK / 7″ SBR
1 SKU that is $2,499 for Individuals
– 300BLK / 7″ SBR with Honey Badger Silencer (only being sold with the rifle)
The Honey Badger weighs 5 lbs. 4 oz. with Silencer in the 7″ configuration. While Honey Badger comes direct from the factory with a collapsible stock, lengths are as below in the photos.
Additionally, each Honey Badger will come in this glorious case, by Blue Force Gear. Sorry, kickass rug is not included.
Dealer Pricing is available email [email protected] with your FFL/SOT for details
Terms are 50% deposit and the remaining 50% due at shipping. Rifles will start shipping by September.
The Honey Badger Silencer is not integral, making this a two stamp gun. It is 1.5″ Diameter to fit under the long hand guard (all other Silencers by Q are 1.75″). In case you're interested, both uppers and handguards will be sold separately some time in the Fall.
Submit your pre-orders now via www.liveQorDie.com.
Tags: Q