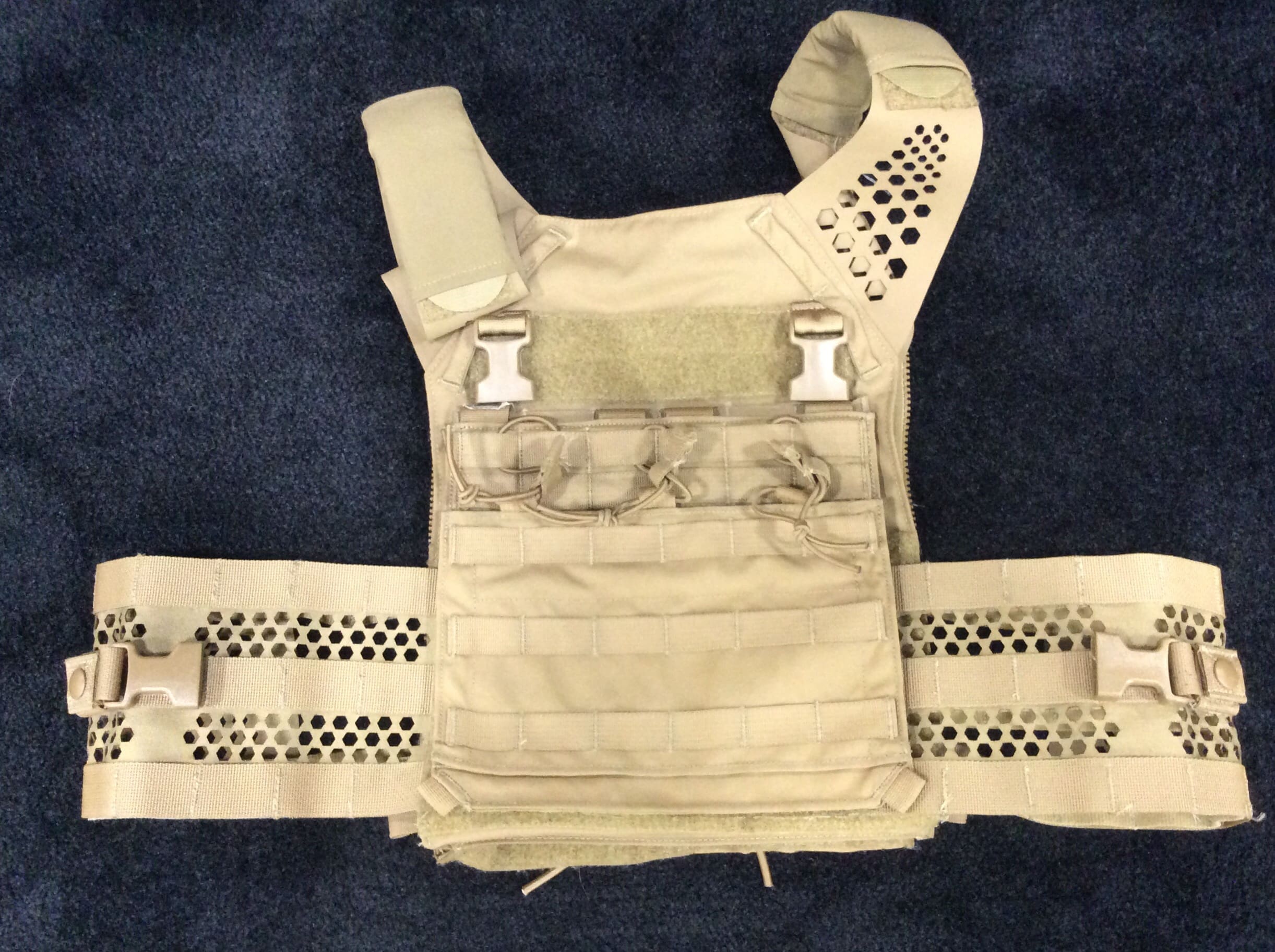 This is the Ultra Lightweight Vest – Tactical which is an evolutionary development of the US Army's ULV.
Eagle added an adjustable cummerbund which is reinforced with laminate, laser cut with the same design as the shoulder straps. There's also an optional elastic strap for times when you don't need a full cummerbund. Additionally, the interior of the vest is made from 4-way stretch Tweave material and the shoulder straps are padded with Tweave. There are four sizes for the ULV Tactical but thanks to the Tweave, the panels will accommodate a variety of plates thicknesses. At the rear are #5 zips which will accept Eagle back panels. You'll also notice a drag handle.
Another change from the baseline model is that the ULV Tactical will accept the removable front flaps from the Aero.
As a complimentary piece, Eagle introduced a Ultra Lightweight Chest Rig which is made from laminate and weighs 11 oz. Without the shoulder straps it's just 7 oz. It also accepts the Aero's front flaps.
The Chest Rig has dual AN/PRC-152 radio pouches on the interior and the rig can be attached via side release buckles directly to the ULV Tactical.
Offered in Black, Coyote, Ranger Green, Grey and MultiCam.
Tags: Eagle Industries