While development and fielding of an FR Coverall (Improved Flame Resistant Variant) to replace the Blue Coverall has been ongoing for several years, the Navy has been working more recently on a two-piece design. Undergoing trials have been Heritage and Modern variants.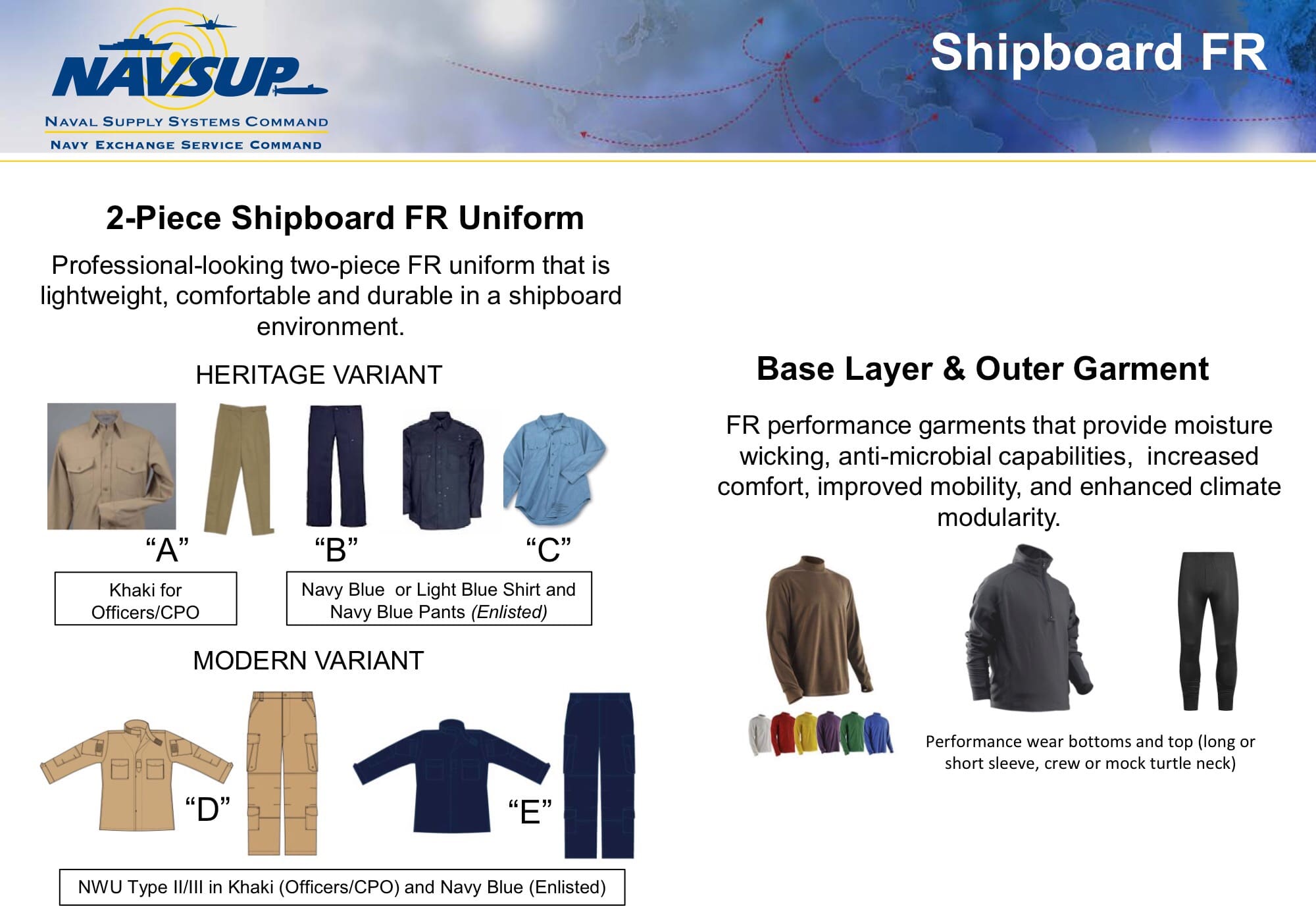 The Heritage variants replicate traditional sea service uniforms, with a Khaki shirt and pant for Officers and Chiefs and a Blue version for lower enlisted and noncommissioned Sailors. Interestingly, the Blue version is similar in appearance to the old Dungarees, but one style harkens all the way back to the Dark Blue on Dark Blue of enlisted deck wear, worn up until WWII. Another option, replaces the Dark Blue shirt with a Light Blue, similar to the Chambray shirts worn until the advent of the current Navy Working Uniform.
On the other hand, there is a Modern variant utilizing the cut of the NWU Type III, which was recently adopted for wear as the service's utility uniform while ashore, and replaces the AOR 2 pattern with Khaki for officers and Chiefs and Dark Blue for lower enlisted and NCOs.
Additionally, NAVAIR continues to approve FR materials for Deck Jerseys and the service is working on FR base and insulation layers as well as hardshell garments for inclement weather.