Over the past several years, Salewa footwear has become the choice of military, LE, and other tactical users. The Trooper (coming 2018) is the first dedicated tactical boot in their line.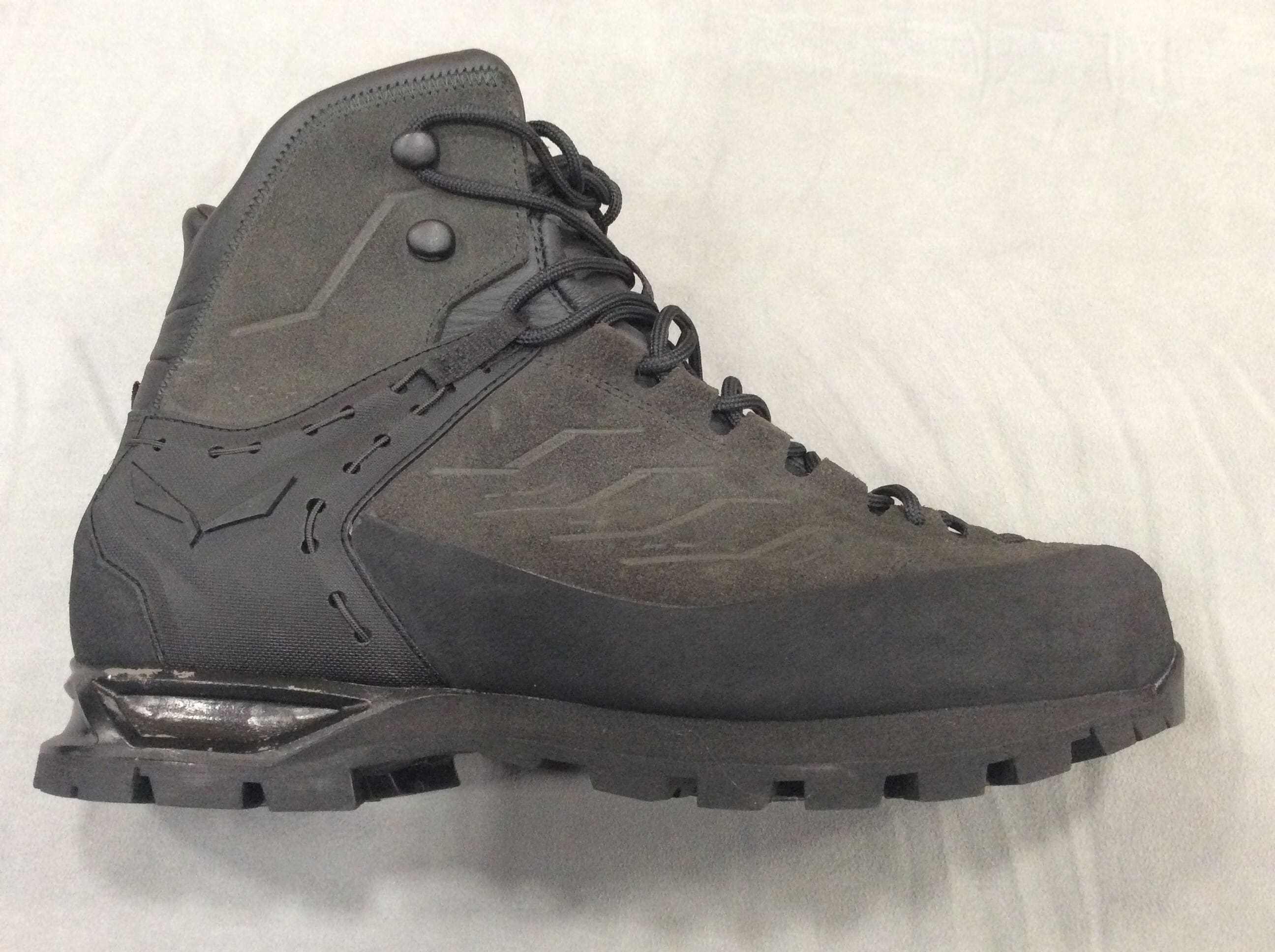 The Trooper is an all Black model, based on the next generation of the Mountain Trainer Mid. However, Salewa has removed all of the metal, and the hooks you see on this prototype will be loops on the production model. Additionally, the Trooper is leather lined.
There will also be an updated version of the Mountain Trainer Leather. Like the Trooper, it will be leather lined.
It will incorporate a new outsole from Vibram.
Finally, Salewa is updating the Wildfire Vent with a wider toe box and forefoot and a new sole system from POMOCA, a name which you may recognize for their climbing skins. The outsole features a sticky rubber.
All three of these Salewa models will be landing in 2018.
Tags: Salewa