At AUSA PEO Soldier is demonstrating a prototype World War Two Pinks and Greens-style service dress uniform.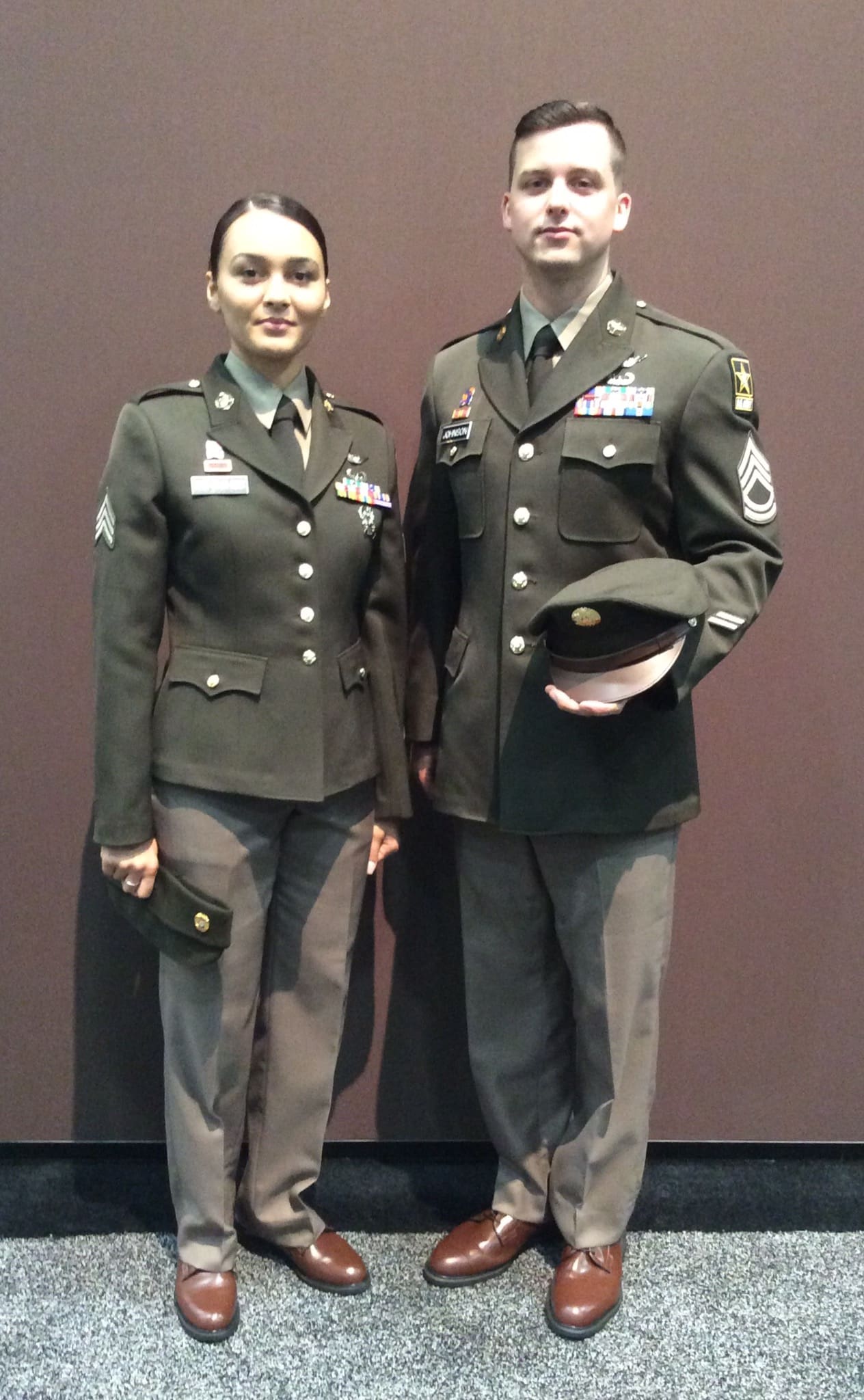 SGT Schacher and SFC Johnson wear prototypes of male and female versions of the uniform. This is only a prototype, intended to solicit feedback and there is currently no requirement for a new Service uniform. However, if this concept is adopted by the Army, the final uniforms will be different.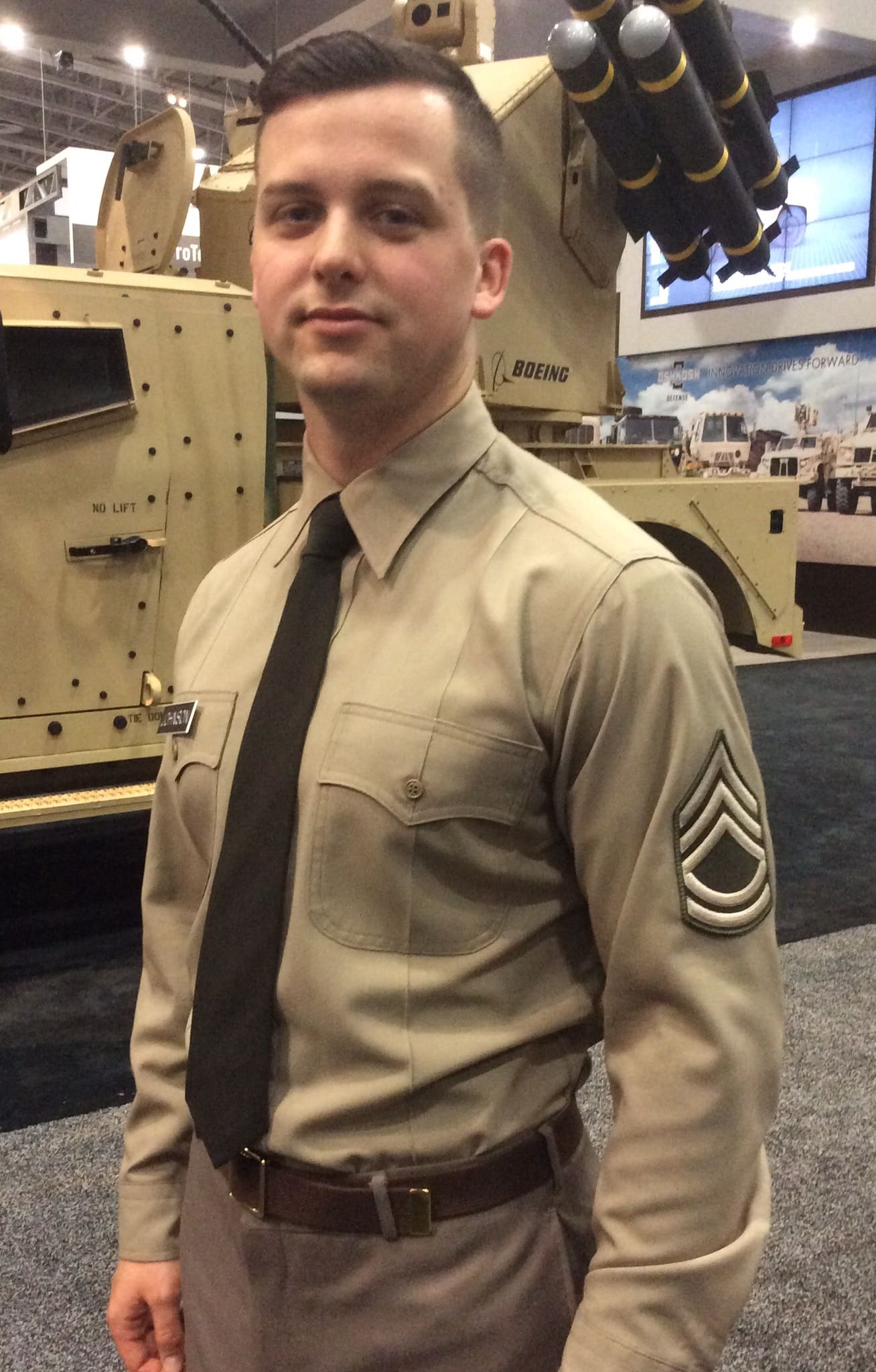 Here, SFC Johnson shows us the Class B Shirt. I'm very impressed by the work the uniform's designers have done to research historical uniform items and adapt the styles to reflect modern tastes and materials.
What do you think?