The Scarab DLX is the latest addition to the popular Scarab armor carrier line From Velocity Systems.
As you can see, it is SwiftClip compatible. But also, front and rear, the vest utilizes Trilor Grid. It is PALS compatible and the triangular shape is stronger than standard slots. Additionally, it displaced more weight than standard laser cut slots. This full carrier only weighs 1.5 lbs dry.
It incorporates their patented swivel shoulder system.
However, the biggest thing about the Scarab DLX is the internal suspension system which is adjustable by the user for the amount of stand off from the body.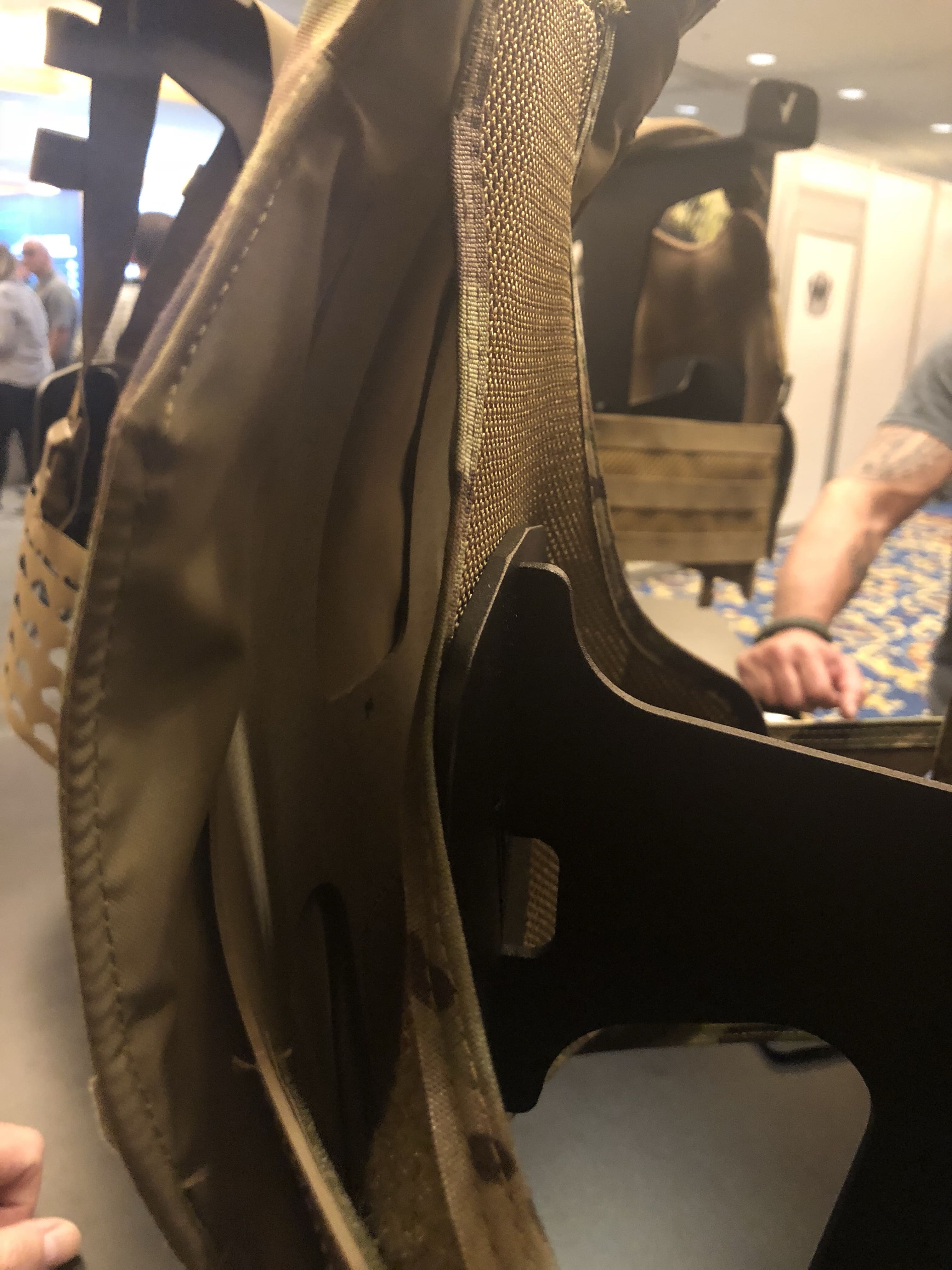 The mesh suspension offers cooling properties as well as an air gap between the armor and body. This air gap can really mean the difference when shot. It has resulted in up to 56% reduction in back face deformation during NIJ testing.
Tags: Velocity Systems