BivyPack is billed on Kickstarter as the backpack that transforms into a bivy tent. On the upside, you've got both shelter and load carriage in one package. The opposite is that you're always carting your shelter around.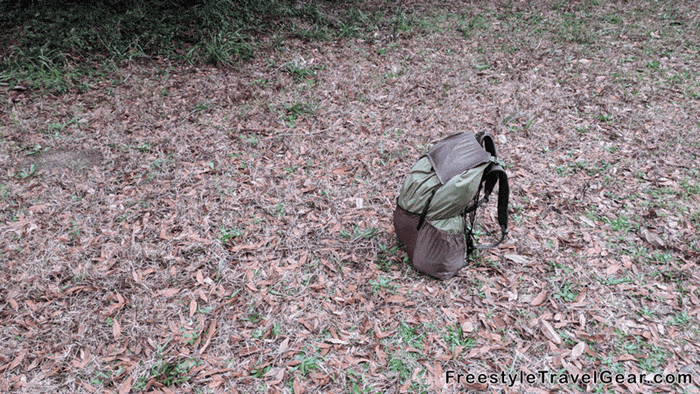 The 40 liter pack section is manufactured from hex grid ripstop nylon. It is a flapped too loader with front packet as well as two side pockets and includes a carbon fiber frame along with shoulder, waist and chest straps.
The poles are integrated into the head section. Now, here's another issue to consider. While the body is a laminate, the head section is noseeum mesh. In inclement weather this could be a real issue. Their solution is to place your coat over the head area when you need the extra protection. That's one way to keep weight down, I guess. It's only about one pound all told which isn't bad.
While it's innovative, a few design choices make it only applicable for a narrow set of circumstances.
www.kickstarter.com/projects/111493935/bivypack-the-backpack-that-transforms-into-a-bivy
Tags: Kickstarter