TPG Black is Tactical Pro Gear's Made in USA line. In fact, it's all made right there in Boynton Beach, FL. At Enforce Tac they showed their new Rapid Deployment Plate Carrier, the RDPC1.
It incorporates 3 built in magazine slots at the front as well as an Admin pocket.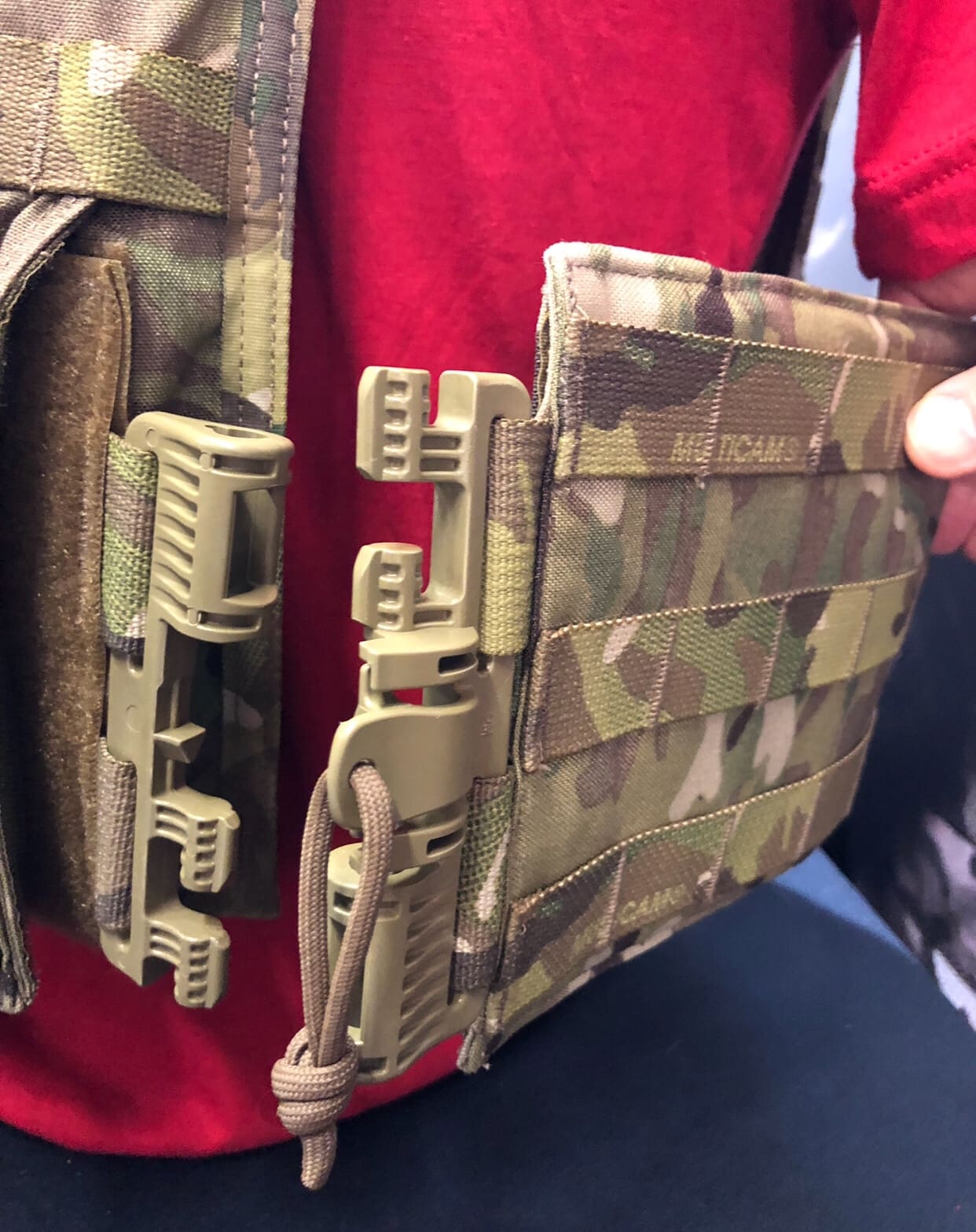 The shoulder and waist attachments are their new SERE (Survival, Evasion, Resistance and Escape) Buckles. The vest is available with the full cummerbund seen here featuring built in armor panels, or an elastic version with built in mag pockets.
Tags: TPG Blackj