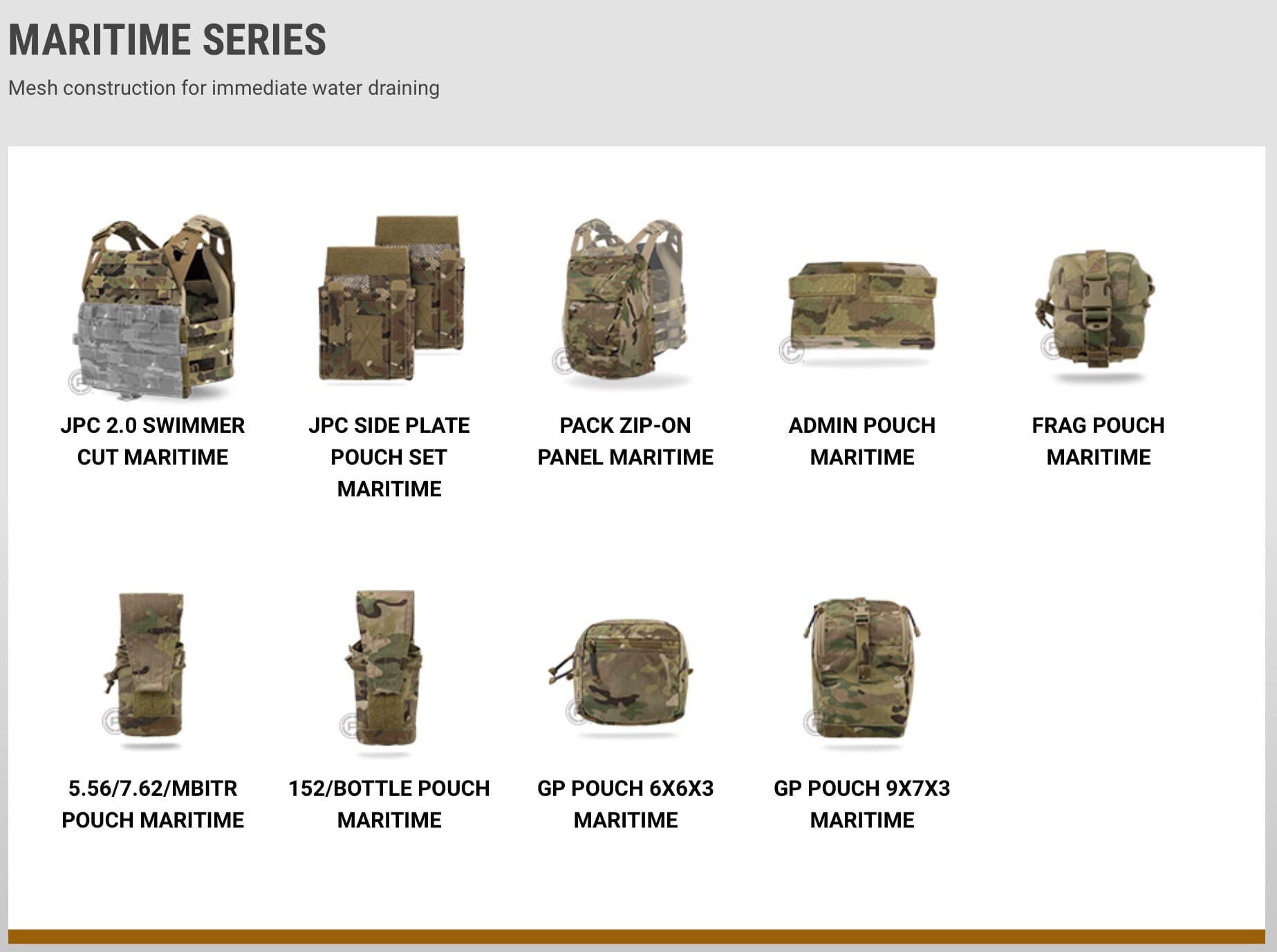 Crye Precision just updated their website with the Maritime Series which consists of the Maritime JPC 2.0 (Swimmer Cut), Pouches and accessories.

The biggest difference is that the items feature mesh construction for drainage in a maritime environment.

It's also important to note that the Maritime Series is made-to-order and not part of their standard stocking system. That means a minimum lead time of 12 weeks.
cryeprecision.com/armor-equipment/maritime-series
Tags: Crye Precision