USSOCOM has selected the Trijicon solution for their Miniature Aiming System – Day Optics Program. Under MAS-D, there are four different systems: Handgun Reflex Sight, Close Quarters Sight, Squad Variable Power Scope and Precision Variable Power Scope.
This award is for the Handgun Reflex Sight (HRS), which is designed for rapid day and night pistol target engagements. It incorporates an illuminated dot or shape imposed on a Wide Field of View (WFOV) lens to increase the speed of target acquisition when maneuvering in confined spaces, or in extremis if the primary weapon malfunctions.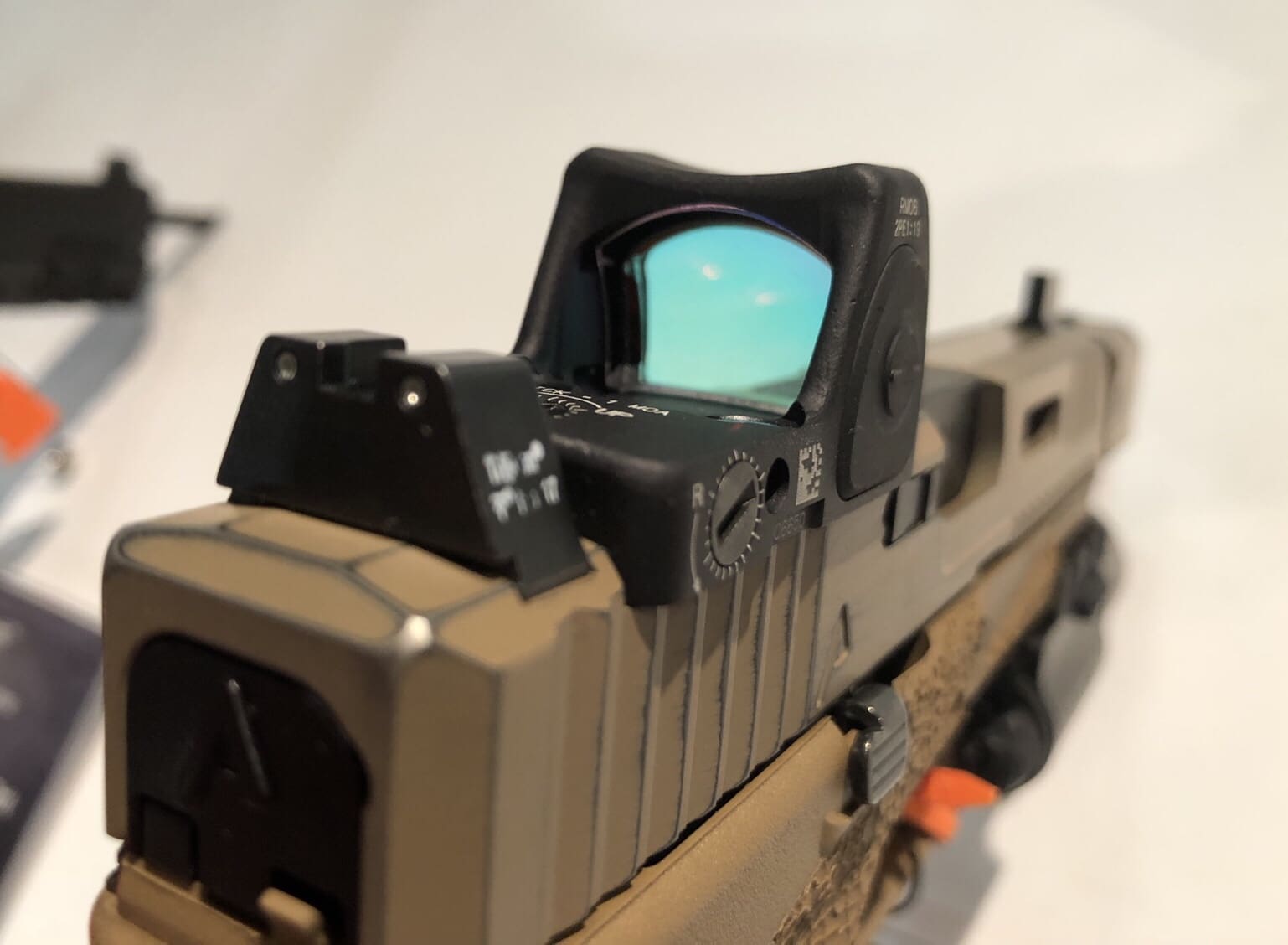 With Trijicon winning it is based on their RMR Type 2 and will assuredly be mounted to SOCOM's Glock 19s.
The RMR's Aiming Dot features eight adjustable brightness settings including 2 NV and 1 super bright. It's powered by a CR2032 battery which lasts up to 4 years at a brightness setting of 4 out of 8. Additionally, it automatically adjusts to ambient lighting conditions after 16.5 hours and there is a lockout feature for the buttons. It is also waterproof to 20m.
Trijicon Inc., Wixom, Michigan,* is awarded a $7,626,587 firm-fixed-price, indefinite-delivery/indefinite-quantity contract with a five-year ordering period for handgun reflex sights for the miniature aiming system – day optics program. The handgun reflex sight is a low profile, wide field of view, passive sight for rapid day and night pistol target engagements in confined spaces, while prisoner handling, or in extremis after the primary weapon malfunctions. Work will be performed in Wixom, Michigan, and is expected to be completed by August 2023. Fiscal 2018 defense procurement funding in the amount of $1,158,052 will be obligated at the time of award and funds will not expire at the end of the current fiscal year. The contract was competitively procured via the Federal Business Opportunities website, with three offers received.  The Naval Surface Warfare Center, Crane Division, Crane, Indiana, is the contracting activity (N0016418DJQ25).
The award was decided on best value. SOCOM plans to field over 14,000 of these optics to its various components.
Tags: Trijicon