I sent the following email just before I retired in 2011 to an old friend who had just taken a senior position at the Special Warfare Center and School (SWCS) at Fort Bragg. During the time in question, 2000-01, I was commanding F Company, 1st Battalion, 1st Special Warfare Training Group at Camp Mackall. My company was responsible for two phases of the Special Forces Qualification Course or Q Course for short. What was then called Phase II, focused on Land Navigation and Small Unit Tactics; and Phase IV, focused on Unconventional Warfare (UW), including the culminating Robin Sage Exercise. I am one of the few that had firsthand knowledge of this historical episode – since it was never made public – for reasons that will become obvious. I thought it was past time to share it with a larger audience and save it for posterity. I have edited what follows only to spell out contractions and the numerous acronyms for clarity.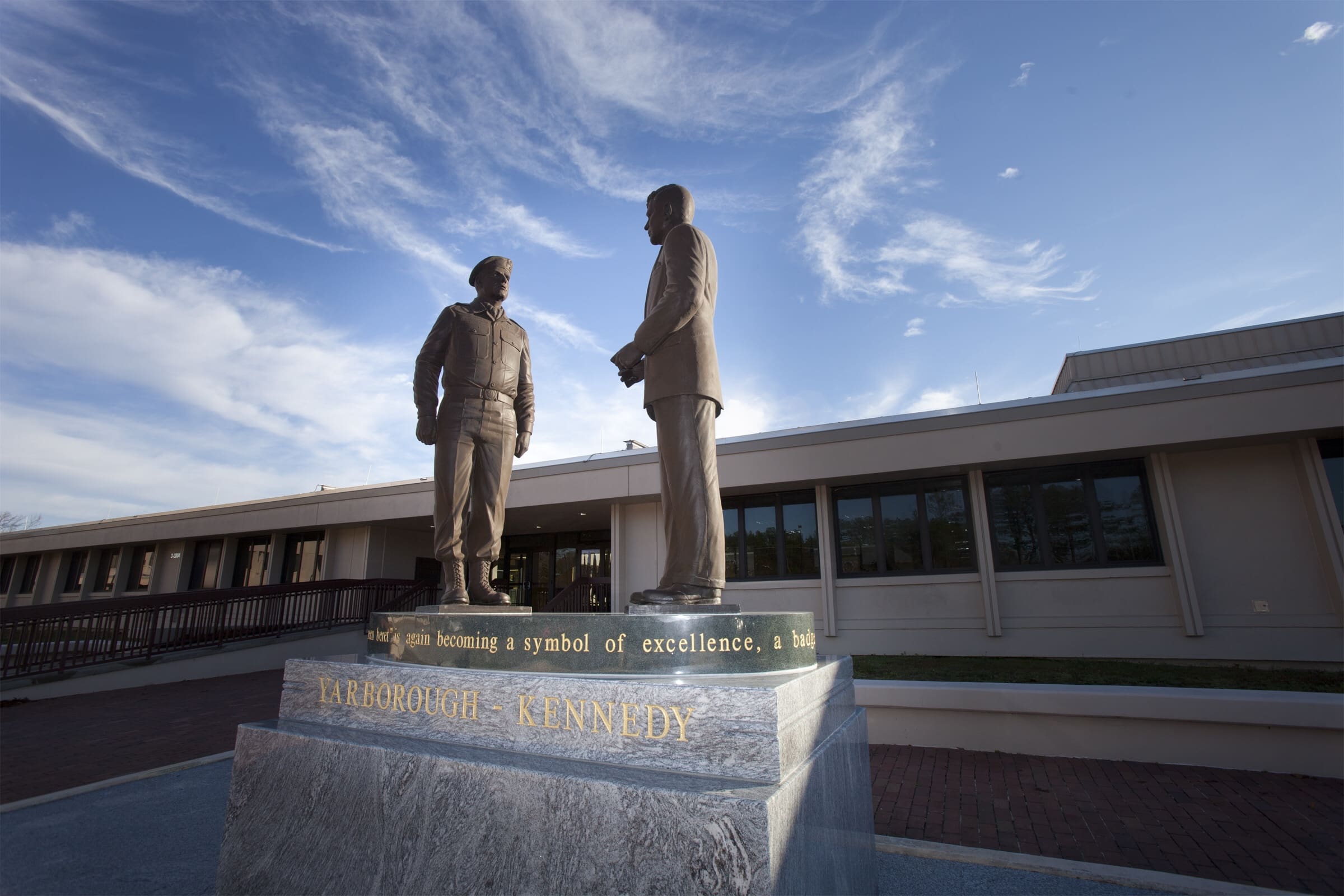 Believe it or not, this is a true story. In 2000 and 2001 (before 9/11) a small group of senior Special Forces Officers at SWCS and some retired leaders – including one former Group Commander – were developing plans to radically "reinvent" or "reboot" Special Forces (SF) for the new millennia. I am not going to mention names, but you know these men. They were convinced that the classic core SF mission of Unconventional Warfare (UW), aka Guerrilla Warfare, was as obsolete as the horse cavalry. Moreover, if our Regiment did not significantly change we would risk becoming irrelevant in the 21st Century. Therefore, they were determined to save SF…even if it meant discarding everything that makes us who we are.
This cabal looked at our history and reached some firm (but fatally flawed) conclusions: First, they determined that if any U.S. President ever considered doing small scale UW again, it would be a covert or clandestine effort conducted by the CIA. If any Department of Defense (DoD) forces were involved, those troops would come from the "black" SOF and not the "white" SF Groups (God, how I hate those terms). Because the Vietnam War had been less than successful at the strategic level, they also believed that our national leaders would never again have the political will to conduct Counterinsurgency or Nation Building. Of course, they had to willfully disregard the myriad of tactical and operational successes and the breadth of Special Operation Activities that SF accomplished during the conflict in SE Asia.
They looked at Desert Shield/Storm and concluded that the only mission SF conducted that conventional commanders were comfortable with – and praised – was the Coalition Support Team (CST) mission. The Special Reconnaissance (SR) missions (referred to as Strategic Reconnaissance in older manuals) executed by SF were only marginally successful and not very helpful at the operational level. Although I would argue that was because we were constrained from operating mounted a la the LRDG as 5th Group had detachments well trained to execute. Instead, we inserted teams on foot in a fashion similar to conventional LRS units. Oddly enough, those "black" units tasked with "Scud Hunting" went in mounted, were more successful, and therefore had a more appropriate SOF operational impact.
They looked at other operations and contingencies (Panama, Somalia) and decided that the SF contribution to combat operations was, to their way of thinking, marginal. Instead, they liked what had been done with SF ODAs in Haiti and in Northern Iraq after Desert Storm. SF had received much praise from conventional Army leaders for effectively working with indigenous people in largely permissive environments for humanitarian purposes. The cabal concluded that utilizing ODAs as "super" CAT-As instead of "cowboy" warriors was non-threatening to Conventional Force commanders and therefore a "safe" mission to retain.
Based in part on the restraints placed on our adviser effort in El Salvador as well as constrained partner operations in Bosnia and Kosovo there was also a strong perception that Force Protection priorities (Risk Aversion) would preclude future SF advisory efforts from ever accompanying our counterparts on actual combat operations during Foreign Internal Defense (FID) activities. Therefore, there was no need to prepare ODAs to conduct direct combat as an integral component of FID. Small scale and short duration Direct Action (DA) "surgical operations" would be the purview of those aforementioned "black" SOF units. Likewise, rapidly maturing technologies like drones and advanced reconnaissance satellites meant that SR as we had known it was also no longer a necessary or relevant skill set for SF soldiers.
No UW, no DA, no SR and no "combat" FID. So what would SF soldiers and ODAs be trained, equipped and organized to do in support of National Strategic objectives? The cabal's verdict…Peacetime FID. In fact, they went so far as to declare that there should be "no such thing" as an SF unilateral mission. The "by, with and through" methodology was actually meant to purposely constrain and limit SF utility so that we could not be "mis-utilized" in some direct role. We would in effect "opt out" of being a Full Spectrum Special Operations Force. Clandestine and covert would not be in our vocabulary, and there would be no need for classified or advanced skills and no compartmented SF operations…ever. Infiltration techniques like HALO and SCUBA would only be applicable to the training of others and never for ODA independent insertions and extractions.
We would still call ourselves "SF," but in my opinion, we would have only been "Short Bus" Special. I mentioned to one of the "true believers" of this radical concept that by confining ourselves to such a narrow mission set we would effectively self-select SF to be a Combat Support Function rather than a Combat Function. He seemed to take my not-at-all-subtle criticism in stride and told me that the train had already left the station and I had better get on board.
This far reaching but poorly conceived initiative scared the living daylights out of me. I do not know how far it would have gotten. At the time, the schemers were keeping it "on the down low" because I am sure there would have been an extreme backlash from the force once this proposed transformation was out in the open. However, in the late Fall of 2000, there was a "Grey Beard" Conference held at Camp MacKall and most of the retired SF Generals were in attendance. I was not privy to the conference sessions but was told afterwards by my Battalion Commander (you know who that was) that the proposal was discussed and at least some of the Gray Beards were "OK with it." Whether that is true or not, after the conference the cabal continued their preparations to implement the training shift "on order."
This was not all just theoretical discussion on their part. By the early Summer of 2001, initial steps were actively taken to phase out and eventually eliminate Robin Sage as a UW exercise in Pineland. Instead, SWCS was preparing to shift to "FID Lane" training to be conducted entirely on the Fort Bragg reservation. The student ODAs would link up with their Host Nation (HN) counterparts (formerly known as Gs) and teach conventional small unit tactics and individual skills in a "secure HN area." The culminating event would be the ODA advising and assisting their counterparts through an actual Fort Bragg live fire maneuver range. Imagine that. The most complicated task we would demand in the Q Course of our SF soldiers and teams is that they can safely conduct a live fire range under peacetime rules. And, to add insult to injury, in combat we would relegate them to act as glorified liaison teams (CSTs) or surrogate CAT-As at best.
Of course, 9/11 occurred and their plan and their premise became moot. All have since retired and/or faded into well-earned obscurity. That is a very good thing as far as I am concerned. I do not fault these gentlemen for not having precognition and foreseeing GWOT. I do fault them for cherry picking historical examples that supported their thesis and ignoring the rest. I fault them for being so timid that they would retreat from SF heritage – not under pressure from the Army or DoD – but out of fear. I fault them for not understanding that our success in FID is directly related to the fact that we are – first, foremost, and always – combat soldiers and combat units with a long history of skill and valor to prove it. But most of all, I fault them for not understanding what makes us Special Forces. It is not a beret, a tab, or a title. It is in fact the UW Mission.
UW is not just one more thing on our "to do" list alongside other potential tasks/missions of equal importance and priority. UW is the foundational mission that shapes our individual troopers and our teams. Training for it in the Q Course and the Groups teaches our people to operate effectively in any complex, uncertain and ambiguous situation or any challenging environment. It teaches them to be able to act alone or as part of a team sometimes without much in the way of outside support. It reinforces the individual and collective traits of self-reliance, adaptability and determination. UW teaches our operators that when all else fails they can always rely on their wits, their training and their teammates. No other mission set does that. UW makes us good at FID and just about anything else we might be asked to do. The opposite is not true.
So, what is my point? This is ancient history. It did not happen. Crisis averted. But wait, as we draw down from the larger scale conflicts in Iraq and eventually Afghanistan we will again rightly reassess ourselves and look at ways we need to change to meet emerging threats and missions. I have already seen or heard public and private comments by well-meaning but sadly uninformed individuals (some wearing long tabs) that we (SF) "lost our way" to a certain extent over the last decade plus. The argument goes that we became too enamored with DA missions and we have to "get back to our roots" as an "Indirect" force rather than a "Direct" force.
First, you and I both know that their premise is false. SF conducted almost all of our combat activities "by, with, through and alongside" our indigenous counterparts. Either we partnered with existing forces like the Northern Alliance in Afghanistan or the Peshmurga in Northern Iraq – or we created surrogate forces where none existed. Ultimately building successful high-end HN Counterinsurgency and Counterterrorism forces in Afghanistan and Iraq. Yet, U.S. SF teams also rightly retained the option and capability to conduct unilateral operations when appropriate. It would be just as wrong for us to back away from our DA skills now, as it would have been in 2000-2001. Clearly, our DA skills remain a vital enabler that directly supports the UW and FID missions as well as enhances our ability to provide our own measure of credible force protection or independent offensive action under any circumstances.
Some people still worry that we are the only SOF unit that does not fit into a well-defined niche. The rest generally specialize in narrower mission sets and they are very good at what they do. The concern is that we (SF) are trying to be "jacks of all (SOF) trades"…and therefore appear to outsiders as perhaps "unfocused" and "masters of none." I would argue that there is great goodness in having a highly skilled force that is not a one trick pony. I think the incredible range of activities that SF soldiers and teams are successfully conducting around the world every day proves that. Moreover, in my opinion, we do have a clear focus because we spend our careers mastering the UW Mission and the UW Environment. In short, with UW as our foundational and defining task I believe we are on very firm footing. And I do not see us going the way of the horse cavalry anytime soon.
I am not trying to set myself up as the arbitrator of what SF should and should not be in the future. However, I have been around long enough and seen enough to know a little about what we are and what we are not. We are not Combat Support and we are not second string to the "black" side. We are unapologetic men of action and can justly call ourselves the best of the best. I am very pleased with where the Regiment is now and I have even greater expectations for the future. The schoolhouse is where we define ourselves. It is where we shape not only our entry-level operators but our senior leaders as well. Based on what I have just told you, I would just caution that not everyone who has a Special Forces Tab necessarily "gets it." Of course, you already knew that. On a personal level, I can tell you that I am very thankful that you are where you are right now. Moreover, I envy you the opportunity to directly shape that bright future.
De Oppresso Liber.
Terry
LTC Terry Baldwin, US Army (Ret) served on active duty from 1975-2011 in various Infantry and Special Forces assignments. SSD is blessed to have him as both reader and contributor.