For 2019, SIG has introduced the 3D printed MOD X-9 and X-45 Suppressors which are user configurable.
Featuring Titanium construction, the only steel component are the piston housing, piston and spring.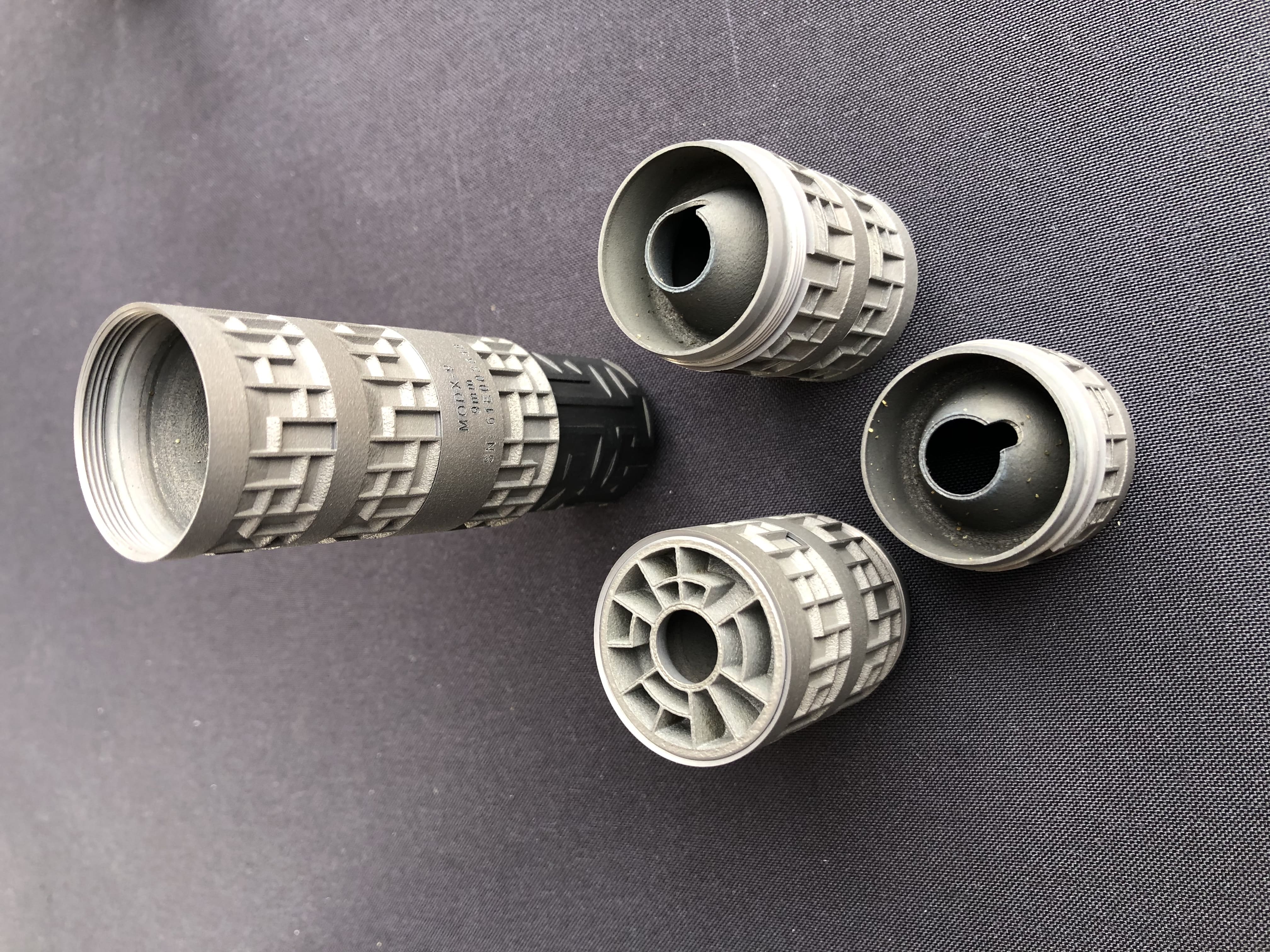 The suppressors are 7-3/4″ for 9mm and 9-1/4″ for .45 out of the box.
The look of the body is actually functional. SIG has developed a tool to tighten, or loosen pesky baffles. Below you can see performance based on configured length.
Available 2nd Quarter, 2019.