The coolest thing at SIG's Range Day was the unveiling of the SIG Light Machine Gun (SL MAG) in 338 Norma Mag. You may recall the SIG Next Gen Squad Automatic Weapon candidate which was shown at AUSA back in October. Although revealed first, that machine gun is actually an offshoot if this one which was developed awhile but put on the back burner while SIG worked on their USSOCOM contract winning Suppressed Upper Receiver Group.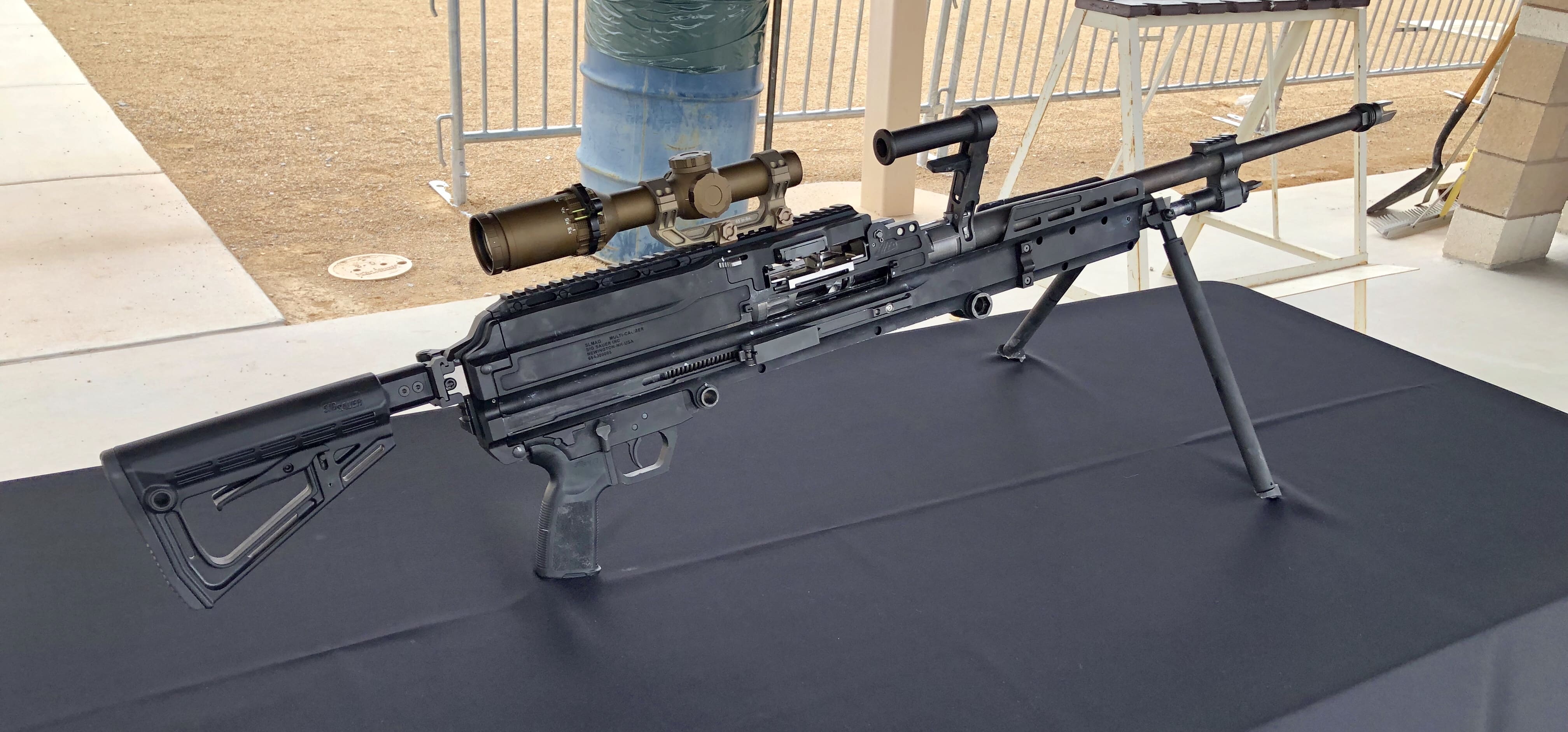 Designed to satisfy a desire for a 338 NM Machine Gun, the SL MAG boasts ranges that rival the .50 M2 MG from a weapon lighter than the M240.
Designer David Steimke went over some of the details of the SL MAG.
It is a multi caliber design and can quickly be switched to 7.62 NATO for use on training ranges with the swap of just four components (barrel, bolt, feed tray and cover). Additionally, the feed tray cover can be swapped for a side folding model. Below, you can see the receiver reinforcement insert common to SIG weapons.
The feed tray design allows a new belt to be fed into the weapon without opening the cover and ammunition feed can be swapped from left to right.
The collapsible stock is side folding.
On this SL MAG, you can see the ROMEO8T Red Dot Sight with Magnifier.
We were treated to a short demo of the weapon firing.
For the demo, they fired SIG Ammo.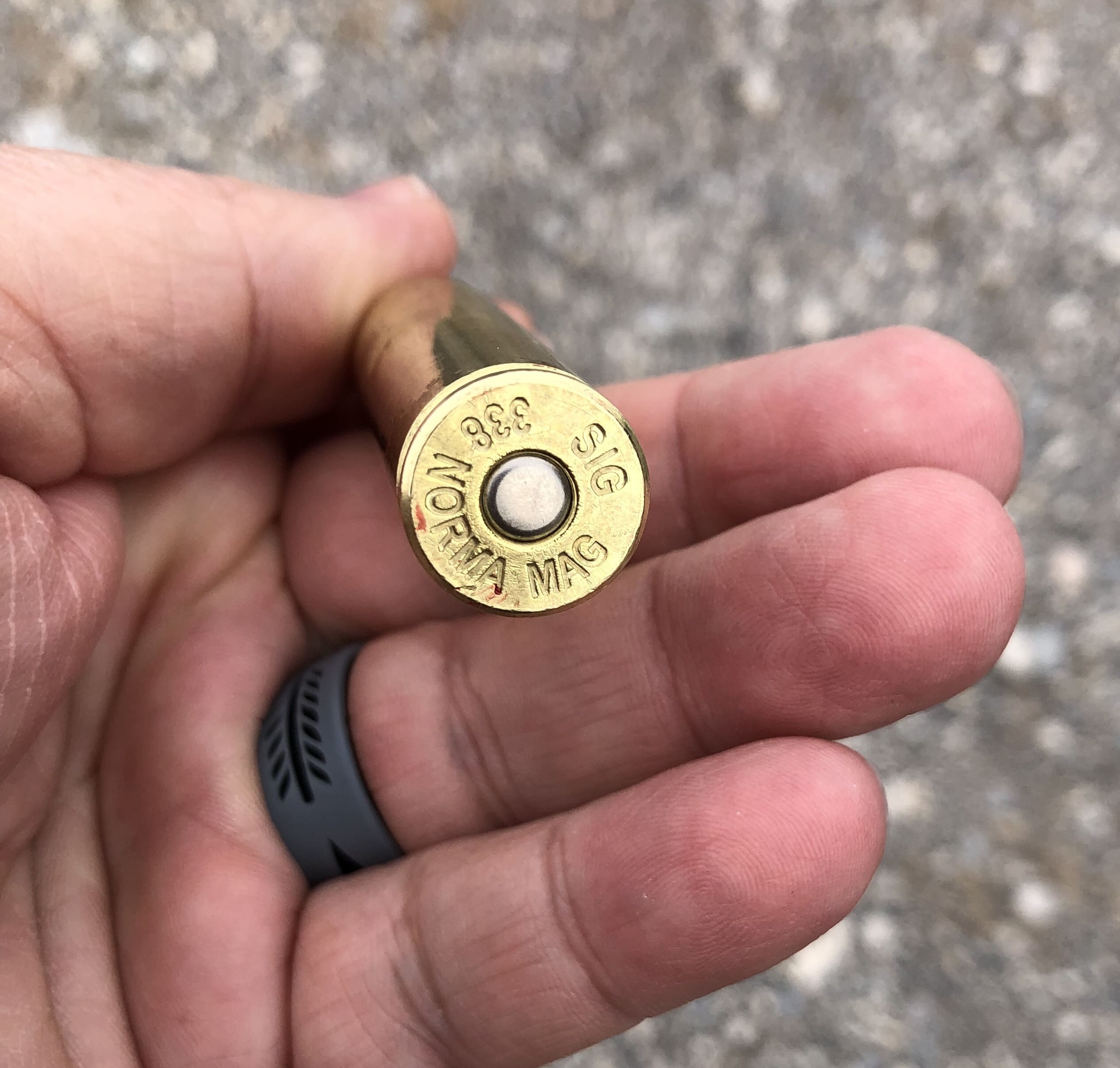 Although the demo did not feature a Suppressor, the weapon was optimized for use with one. There are three gas setting including a Suppressor setting.
We'll update you as we learn more about the SIG family of machine guns.