Patagonia's Lost Arrow Project is displaying a prototype 3-season uniform. The idea is to offer a single, multi-environment, multi-season uniform solution since there have been so many calls for hot weather, jungle and swimmers specialty uniforms.
The challenge wasn't so much in the cut of the uniform as the material. LAP selected a board short-like material which dries quickly, is highly breathable and very durable.
The concept consists of three pieces, a common pant along with Combat and Field shirts. Wear either shirt based on preference.
What's more, unlike existing cotton-based uniforms, it can be integrated with the other components of their Military Alpine Recce System clothing.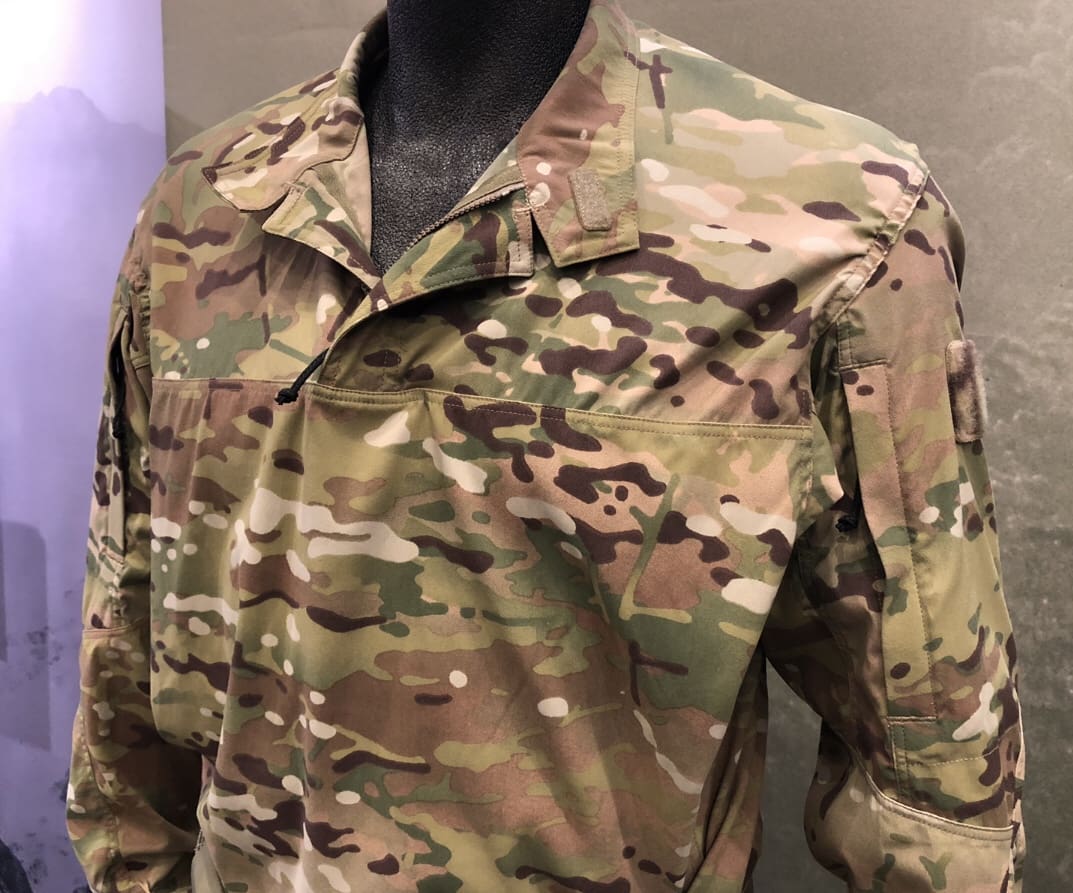 Currently undergoing user trials in multiple environments, LAP plans a commercial launch in 2020, integrating user feedback.