Farm To Feet makes socks from American Merino wool. The Quantico model featured here is a full cushion model with cushion at both the sole and instep.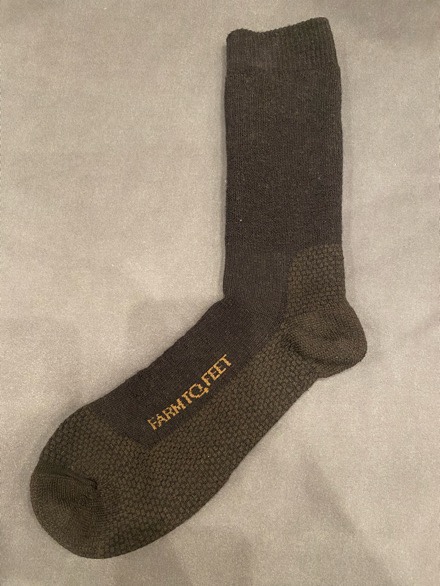 Where you can really appreciate what's going on is when you turn the sock wrong side out. The wool is mercerized and feels very soft and you can see the nap.
Farm to Feet also uses several technologies in their socks:
• SILVADUR antimicrobial technology that inhibits bacteria and fungus growth.
• XS Technology that enhances comfort with resilience and bounce in impact zones.
• NanoGLIDE friction free nylon reduces heat, moisture and blister formation.
• LYCRA spandex for enhanced active fit and comfort.
The blend for the Quantico is:
63% US Merino Wool
16% US XS Polyester
10% US Nylon
10% NanoGlide Nylon
1% US LYCRA® Spandex
www.farmtofeet.com/collections/tactical