While there were several great new products at Rampart Range Day, none surprised nor impressed me more than Xion (pronounced zion) Protective Gear. Their garments have been worn for years in sports and by stuntmen, protecting from blunt trauma injuries. But now, they've been discovered by LE for use as a low viz crowd control suit for use in scenarios where the appearance of full riot gear might increase tensions. Naturally, the gear can be worn in any scenario where blunt force trauma is a threat.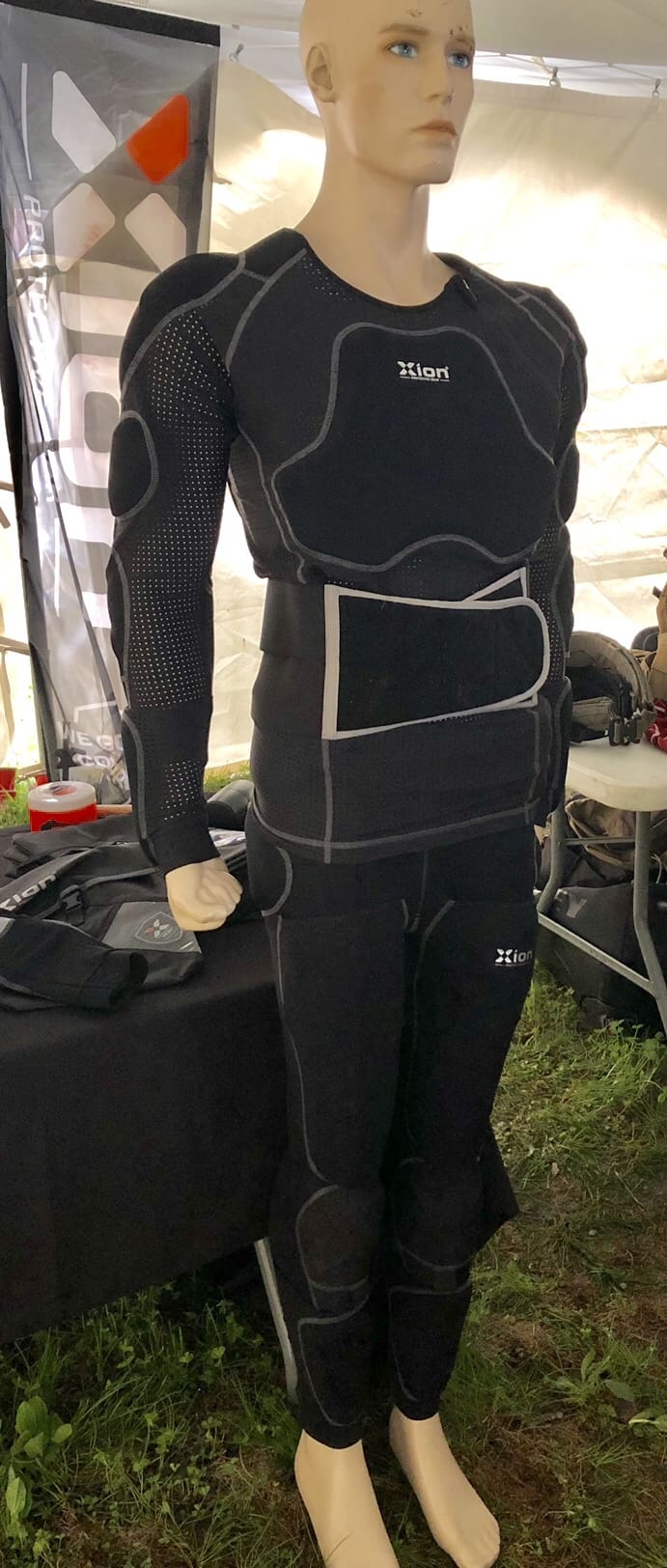 The suits can be worn under outer garments.
Some of the garments are also FR, adding another facet of personal protection.
The secret is in their use of D3O pads which works as a non-Newtonian fluid, absorbing high energy impact, yet remaining malleable when not under force. In fact, the founders of Xion came from the stunt industry and have been working with D3O for many years on pad designs.
Xion Protective Gear products are available in North America from Rampart International.