As this week marks the 50th anniversary of the first man on the moon. I thought it would be a good idea to talk about how the UDT/SEALS teams have contributed to this effort. The Navy, as a whole, had a large part in the space race. From using Navy aviators as astronauts. The first American in space, Alan Shepard, was a Navy officer. The USS Lake Champlain was the ship that plucked him out of the water and brought him home. Neil Armstrong, the first man on the moon, was a naval aviator during the Korean War. When NASA Langley invented things to test how far they could push the new astronauts, they would test them out on team guys. From pilots to Frogmen to researchers and engineers, the Navy was heavily involved in the space program.
There have also been SEALS that have gone on to the space program. Capt. William Shepherd, Capt. Christopher Cassidy and LT Jonny Kim. LT Kim entered the Navy as an enlisted guy right out of high school, went to BUD/S then SEALS team 3 later became an "O" then NASA. I want to mention one other person that was at his last command before he was going to astronaut training. CDR Pete Oswald was the C.O. of Unit 4 in Puerto Rico. He died in a training accident in EL Salvador in 2002. There is no dough in my mind that he would have been a great astronaut.
Here are a couple of articles about the SEALS in the space program.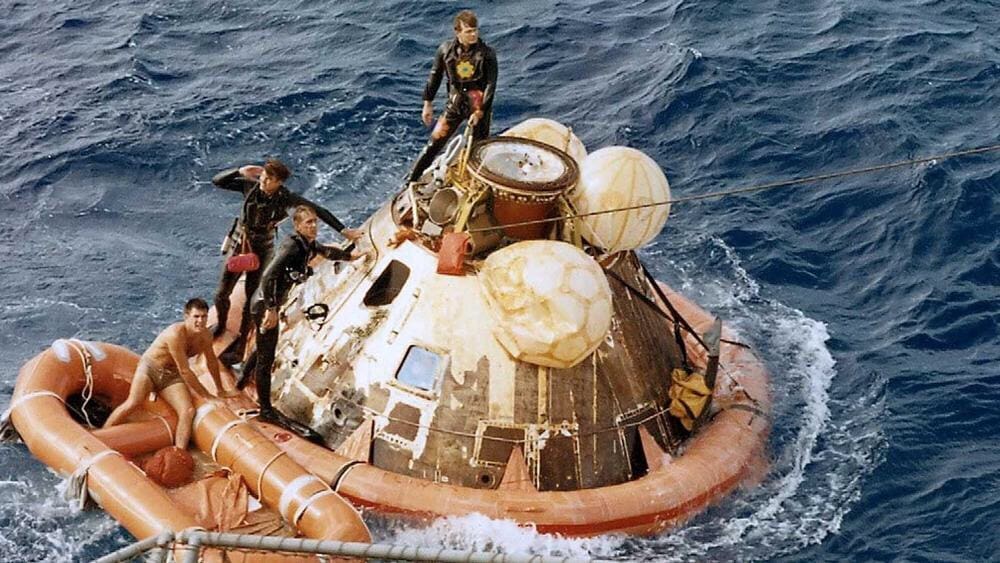 www.navysealmuseum.org/about-navy-seals/seal-history-the-naval-special-warfare-storyseal-history-the-naval-special-warfare-story/udts-space-flight-programs
https://www.navysealmuseum.org/home-to-artifacts-from-the-secret-world-of-naval-special-warfare/navy-seals-udt-frogmen-and-the-space-program
I know some of you are saying, SEALS don't have a capital "S" at the end? Well, SEALS in an acronym and there should be. Sea, Air, Land, Space = SEALS