During the NRA Annual Meeting I was shown a couple of upcoming P365 models. The P365 XL is already out, but the one that really had me excited was the SAS model, which stands for SIG Anti Snag.
There are SAS models of other SIG pistols and they are designed as the ultimate Concealed Carry.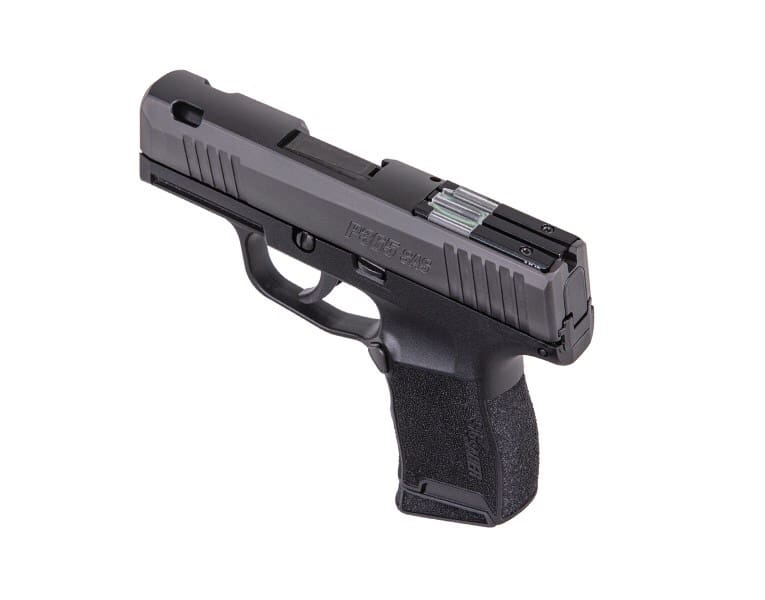 As you can see from these profile shots, the sights and controls don't protrude.
The FT Bullseye sight is embedded into the slide and incorporates both fiber optics for day and tritium for low light.
Additionally, the barrel and slide are ported. SIG claims up to 30% less muzzle flip and zero front sight fouling, since there isn't one.
Finally, the slide catch and takedown levers are flush.
www.sigsauer.com/store/p365-sas