St Cloud, MN – Maxim Defense Industries, LLC announced Friday that they are working with the U.S. Army at Fort Benning and The Maneuver Center of Excellence (MCoE) has sponsored four (4) of their core products to be a part of Army Expeditionary Warrior Experiment (AEWE) in 2020.
The MCoE sponsored products include Maxims MDX weapon system consisting of the MDX:505/PDX (5.5″ barrel), the MDX:508 (8″ barrel), and the MDX:511 (11″ barrel) along with three (3) of their stock system variants; the Sub-Compact Weapon Stock (SCW), Maxim's Gen7 Close Quarters Battle (CQB) Stock and the Combat Carbine Stock (CCS).
"This is added capabilities for Soldiers on the ground." Said CJ Dugan, VP of MIL/GOV/Int'l Business Development. "These products not only help reduce the overall length of the M4 weapon system but by having the shorter barrel lengths of our MDX line, Soldiers will have rifle caliber capabilities in confined situations that historically only pistols were used."
"We are excited and humbled to be part of the process to enhance the warfighter's capabilities on the battlefield." Said Michael Windfeldt, CEO of Maxim. "Our focus is to provide those that defend our nations freedoms with superior firearms and accessories that exceed in the most extreme environments."
Maxim Defense is scheduled for Live Fire Experiments on the 14th of November and will be at the Force-on-Force Experiments with the U.S. Army, U.K. Army, and the Australian Army January through March of 2020.
Maxim Defense PDX
Calibers: 300BLK, 5.56 NATO and 7.62x39mm
Barrel Length: 5.5"
Colors: Black or Arid
Overall Length: 18.75"
Maxim Defense SCW Stock System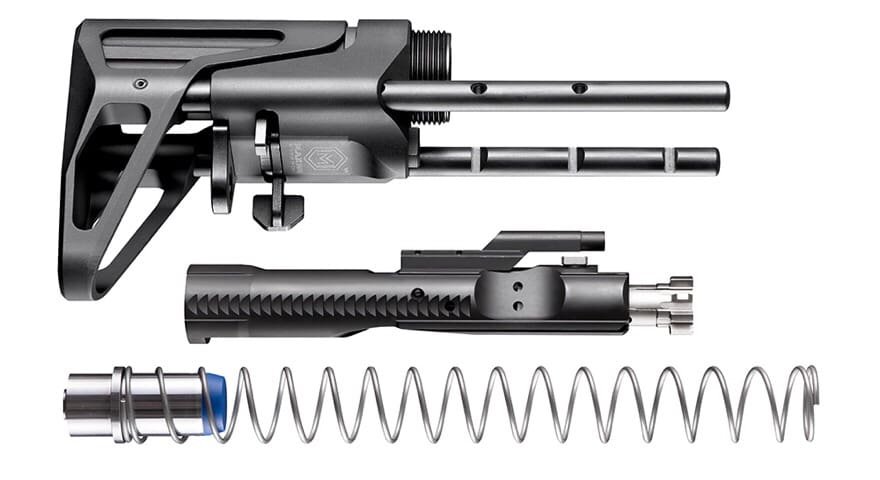 Platform: AR15 / M4
Buffer-Carrier: Standard, H1, H2, H3
Material Composition: 7075 Aluminum
Finish: MILSPEC Anodized
Length: 4.0" 1st position (closed)
5.25" 2nd position
6.5" 3rd position
7.75" 4th position
8.75" 5th position (extended)
Maxim Defense Gen7 CQB Stock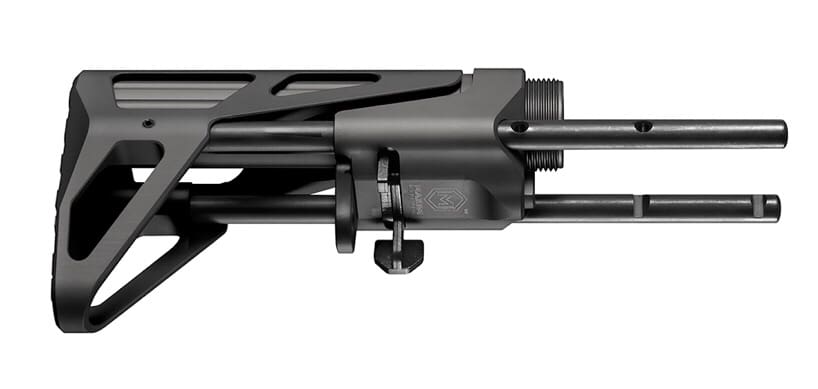 Platform: AR15 / M4
Buffer: Standard, H1, H2, H3, 9mm PCC
Material Composition: 7075 Aluminum
Finish: MILSPEC Anodized
Length: 5.375" closed
6.8" 1st position
8.375" 2nd position
10" fully extended
Maxim Defense CCS Stock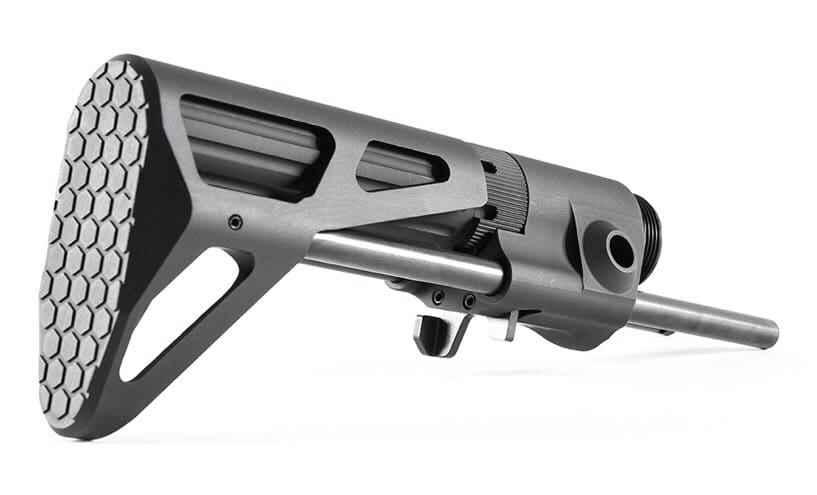 Platform: AR15 / M4
Buffer & Tube: Standard Carbine Length
Material Composition: 7075 Aluminum
Finish: MILSPEC Anodized
Length: 6.825" closed
8.6875" 1st position
10.5" fully extended
To learn more, please visit www.maximdefense.com and follow us on Instagram, Facebook, or Twitter @maximdefense