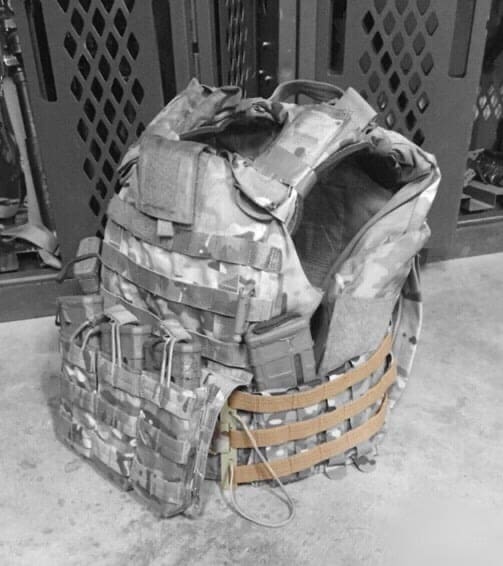 Arbor Arms has adapted their FLEX Cummerbund retro fit kits to the Army's IOTV4, SPCS, MSV and many other armor systems that utilize the Duraflex Quad release system. The Arbor Arms family of cummerbunds are in use with a wide range of units; US, British and other NATO Special Forces, Marine Force Reconnaissance, DEA SRT, CBP Special Teams. Although many Arbor Arms designs are geared towards the high end this cummerbund kits marks a move towards improving armor ergonomics for the average Soldier on the line.
The Cummerbund
Arbor Arms FLEX cummerbunds are a skeletonized 3 MOLLE row cummerbund, made of their proprietary slotted MOLLE elastic. This allows for expansion and contraction not just through the full breathing cycle but during movement and non-standard shooting positions. At the same time it can support a full combat load of magazines, radios and side SAPIs without allowing them to sag or bounce on ones hips while running. It also allows for perfect ergonomic fit to every soldier male or female of every size and body type. Due to the proprietary manufacturing process this elastic is woven with the MOLLE slots in it which gives I a much longer service life than sewn elastic while maintaining the ability to mount MOLLE pouches both internally and externally to the cummerbund.
The Front
The FRC Kit IOTV used the Duraflex Quad Release 1.5" female buckle sewn to an 70 series aluminum spreader bar that interfaces with their proprietary slotted MOLLE elastic. The aluminum spreader features split bar attachment so that the elastic can be changed out by the end user in case of damage while in the field.
The Back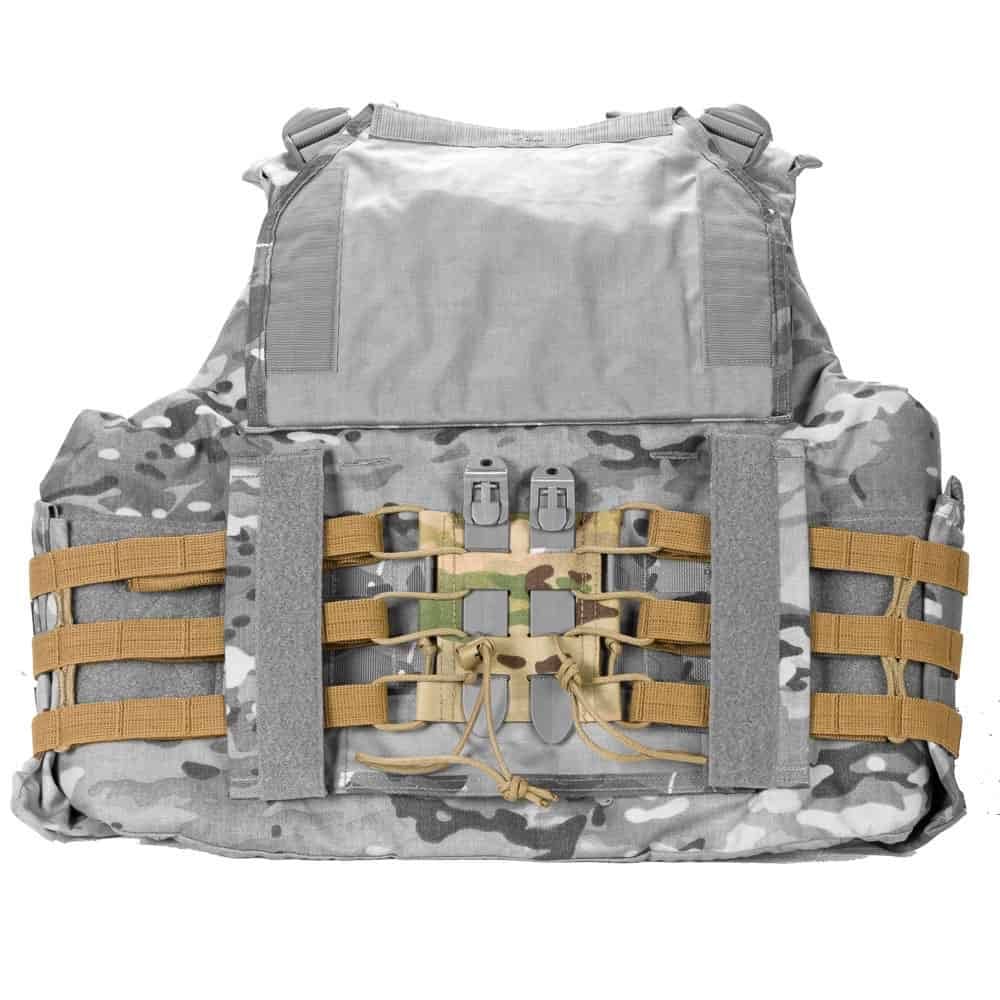 The kit comes with 3 rear mounting options; a MOLLE stick Interface for the IOTV which is compatible with either a 550 cord lacing, or with 6 Snap On Tension locks. The 6 Snap On Tension locks can also be attached directly to the lowest 3 MOLLE rows on the rear plate bag with the excess elastic of the cummerbund routed under the c-bun flap.
Learn more about the FRC kit IOTV and the rest of the Arbor Arms family of cummerbunds at www.ArborArmsUSA.com/army-iotv