Schuberth is displaying a helmet concept they've created in conjunction with an aircrew helmet study they are undertaking for the German military.
The entire concept is modular with the ability to choose different shells for different applications such as frag protection for pilots but more robust ballistic solutions for door gunners.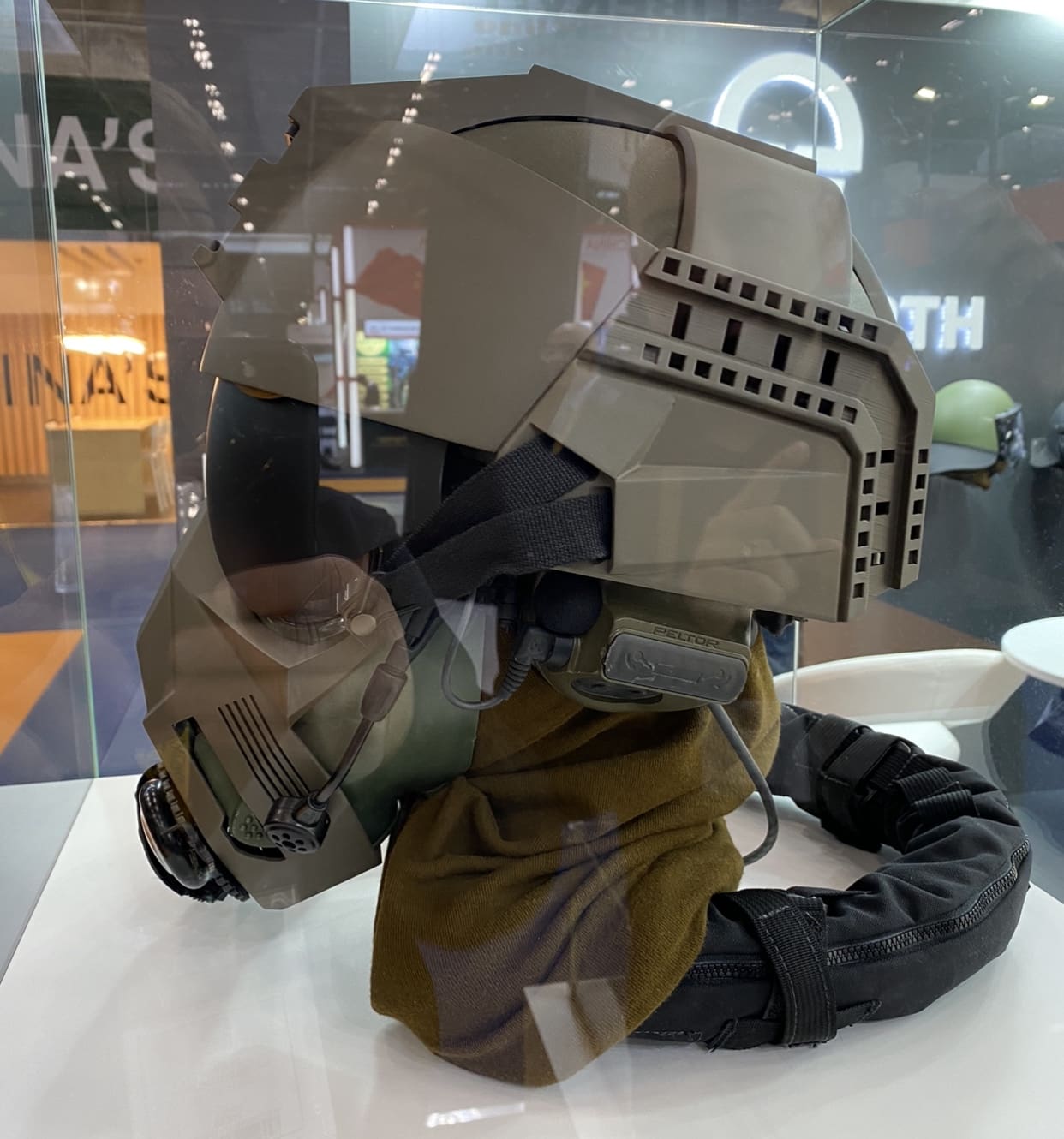 The rail system is also modular as can be fitted to the different shells.
Additionally, it incorporates a fully adjustable inner lining rather than the custom lining currently in use which is very time consuming to order, manufacture and deliver.
Finally, it features an Integrated CBRN solution which has been adapted from the standard issue protective mask.