Just like every year in the past we begin with Crye Precision. The most new thing in the Booth is G4 Hot Weather clothing.
With an ensemble that consists of Field Shirt and Pants as well as Combat Shirt and Pants, the G4 Hot Weather is made from a combination of Polartec Power Dry mesh jersey with X-static anti-microbial fibers as well as two weights of Apocalypse fabric with the heavier weight for high wear areas on the Field Pant and Apocalypse and VTX Ripstop at high wear areas on the Combat Pant. Additionally, the Field Pant incorporates a gaiter at the bottom hem.
These will be offered in MultiCam and Ranger Green, sizes XS-3X, Short – XLong.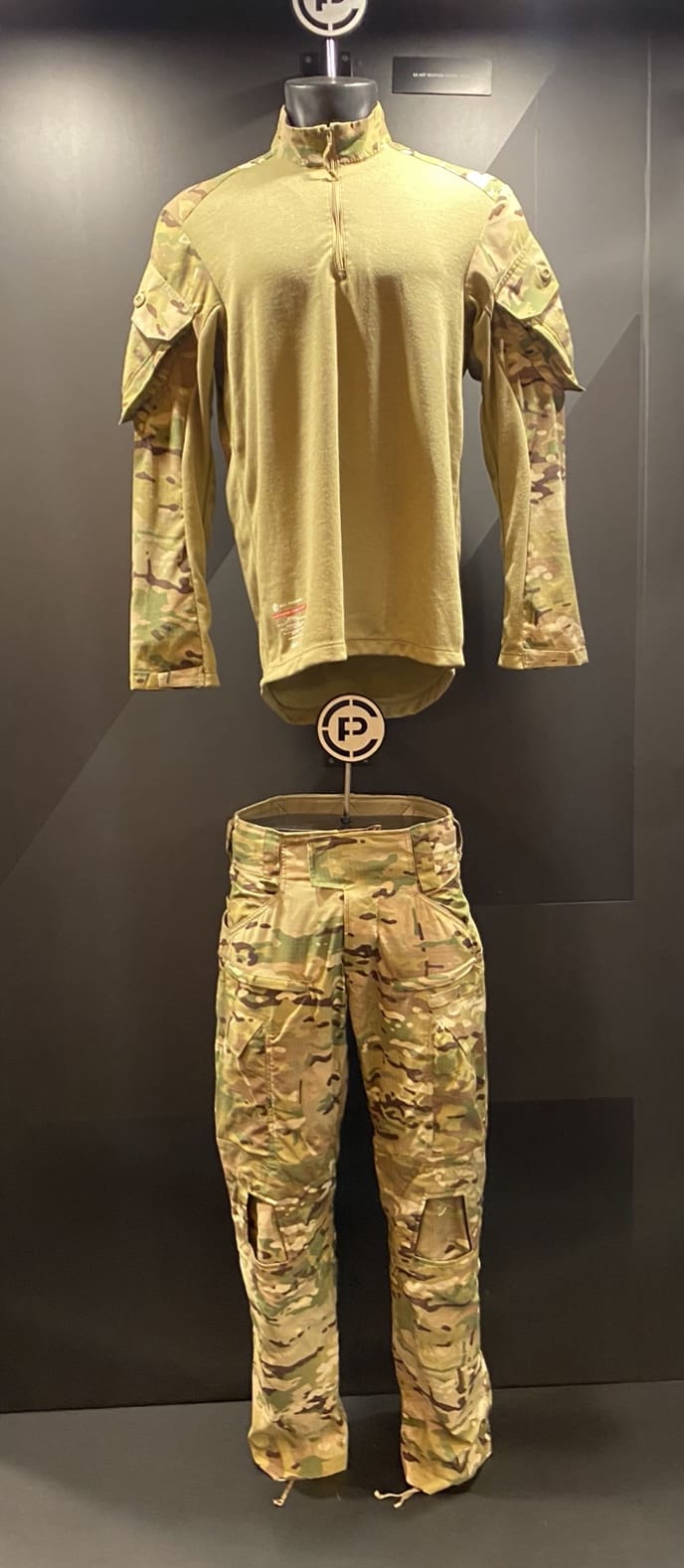 With the Combat Shirt, the design was kept as close to a base layer t-shirt as possible. You'll definitely note the exposed buttons on pockets rather than the low profile Velcro fasteners. This is because in a jungle environment Velcro just doesn't work as well due to being constantly wet and picking up errant material.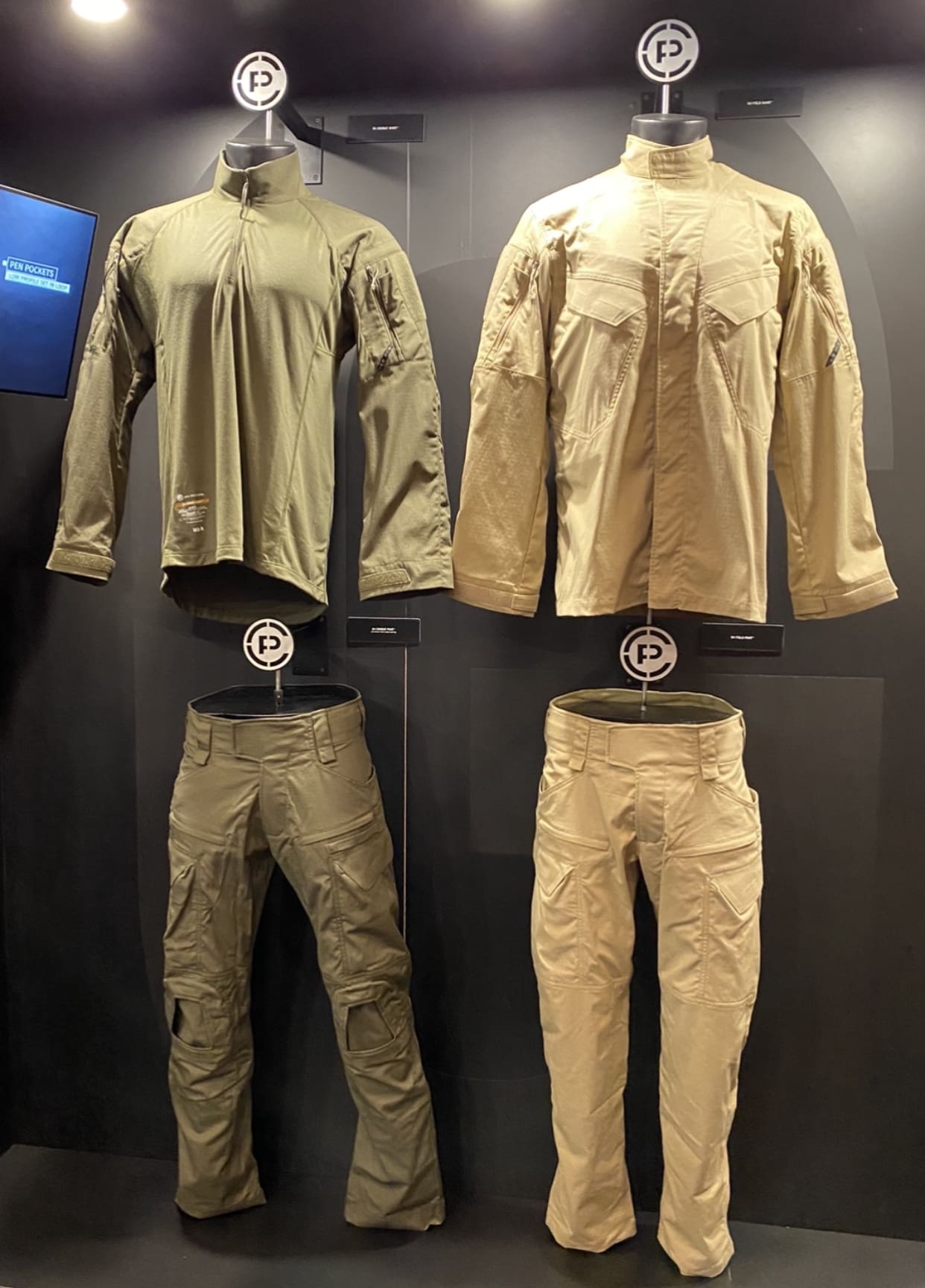 Next up is G4 Combat and Field apparel in new colors Khaki, Ranger Green and Black. Same new cut and VTX ripstop fabric, just additional colors.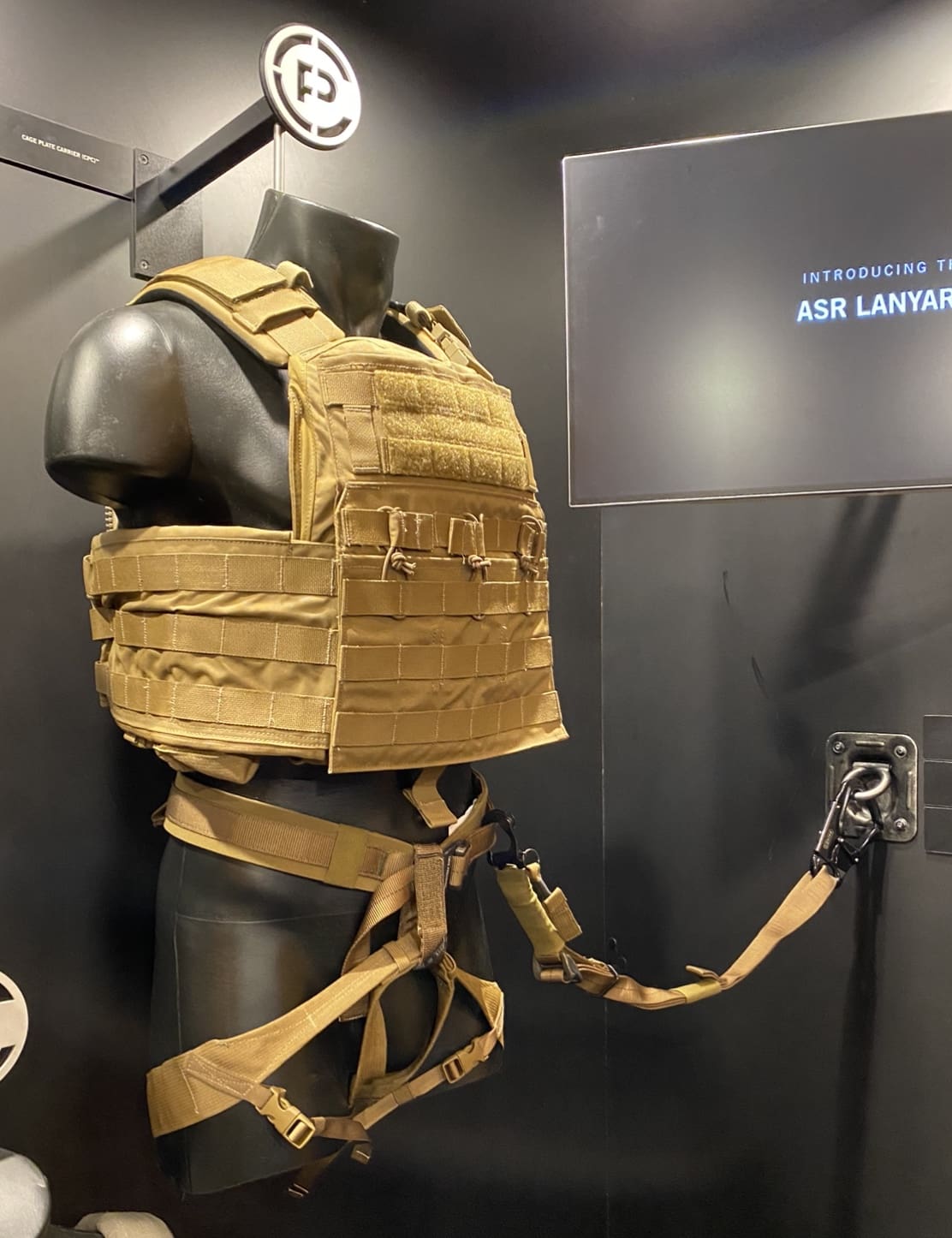 We'll wrap up with the LRB (Load Rated Belt), LRB Leg Loops and ASR (Adjustable Safety Restraint) Lanyard. These were developed for a USSOCOM requirement.
The LRB is rated to 15kN and offered in sizes S-XL in MultiCam, Coyote, Ranger Green and Black. Combined with the Leg Loops it forms a EN-12277 Compliant Climbing Harness. The ASR Lanyard is rated to 15 kN and adjustable from 18″-30″.
The Leg Loops are offered in SM/MD and L/XL in Coyote and Black and the ASR Lanyard is one-size in Coyote or Black.